Again, I'm not any kind of economist. I understand that an international racketeering cartel, often abbreviated "hedge fund", is imploding because of reality intruding into the private banks of our foreign rulers. Analysts are predicting the end of civilization.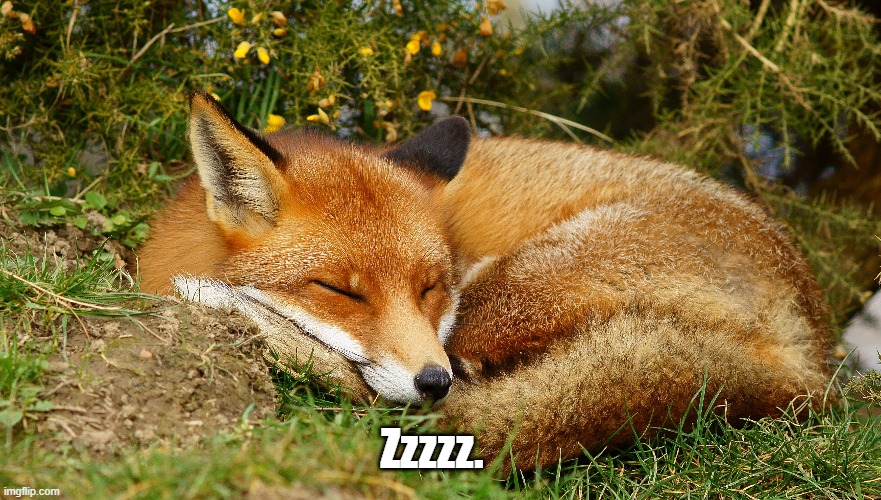 One of the first groups predicted to be ruined are Christian missionary outreach organizations.

Wall Street Crisis Could Cost Evangelical Orgs
h ttps://www.christianitytoday.com/news/2021/march/archegos-capital-bill-hwang-grace-and-mercy-foundation-evan.html
By Kate Shellnut, 31 March 2021
It's not often that a Wall Street Journal article on the latest stock market shakeup includes a line describing a Greek reference to Jesus from the New Testament.
The hedge fund at the center of massive selloffs in the market last week was the Christian-owned Archegos Capital Management—named for ἀρχηγός, the Greek word used to describe Christ as the "author" of our salvation (Heb. 2:10) and the "prince" of life (Acts 3:15).
I did not know that Archegos was a Biblical reference. That is a VERY BAD SIGN. Gilead Sciences, hello? Dominion Voting Systems? *GunnerQ checks*
Segue
h ttps://www.biblestudytools.com/lexicons/greek/kjv/archegos.html
adjective–Definition
1. the chief leader, prince, [ex. Christ]
2. one that takes the lead in any thing and thus affords an example, a predecessor in a matter, pioneer
3. the author
The Prince Of Hedge Funds, Exemplar Of the Financial Hosts, just imploded? Maybe I *don't* need to be an economist to understand what is happening!
End segue
Archegos has dominated the financial headlines over the past few days. The fund placed outsized bets on media stocks using money borrowed from banks, and when the lenders put a check on its high-risk trading, it had to sell off huge blocks of shares, sending the market into a frenzy.
Number of lessons learned from GamerGameStopGate: ZEEE-RO!
Major corporations and banks lost billions, enough to "impact everyday Americans' retirement accounts," CNN Business reported. While investors and shareholders are bracing for the damage, the move could potentially impact evangelical ministries as well.
Oh, those poor Baby Boomers! *sniff* But why would evangelical ministries be heavily leveraged in hedge funds? I can only think of pension plans, the collapse of which shouldn't threaten the ministries themselves. Our retirement plan has always been Jesus, right?
. . .
Bueller?
. . .
Archegos CEO Bill Hwang is also the co-founder of the Grace and Mercy Foundation, which shares an office with his New York-based firm and distributes millions in grants to Christian nonprofits every year. So far, it's unclear how much the financial situation will affect the foundation and its beneficiaries.
Oh, so it's just his personal foundation that we're talking about. Listening to Christian organizations worry that their friendly NYC bankster might not be giving them more Benjamins is quite the red flag concerning their spiritual loyalties.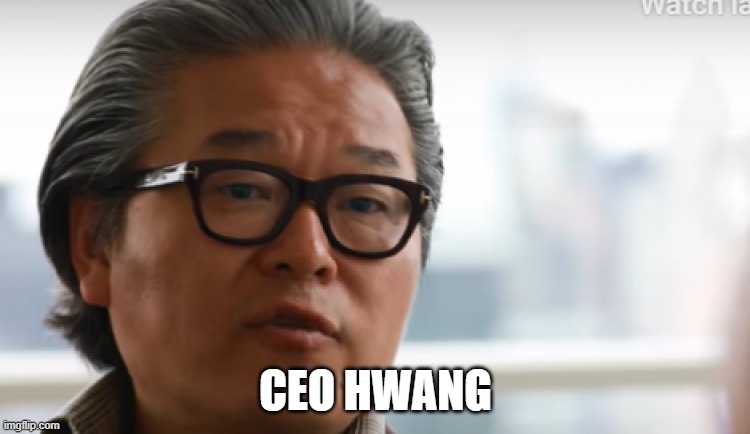 A descendant of German immigrants to America in the 18th Century, I'll guess, and totally not a foreigner parachuted into NYC to run some scams on behalf of the economic Asian Tigers.
Those are a good example of problem glasses. Thick-framed glasses are sometimes used as a psychological barrier between a person and the outside world. Not always true; some people have a strong eyeglass prescription and some faces simply look good with thick frames. Not here. Those glasses are dominating the appearance of his face.
Conclusion: Hwang feels defensive against the world… a curious position for the leader of a major financial institution.
Grace and Mercy's 2018 tax filing (the most recent year available) listed $5.5 million to the Fuller Foundation, $2 million to Fuller Theological Seminary, where Hwang is a trustee, and $1.2 million to the Museum of the Bible, in addition to six-figure donations to A Rocha, International Justice Mission, Luis Palau Association, Prison Fellowship, Ravi Zacharias International Ministries, The King's College, and Young Life.
The trustee of a major seminary is an NYC bankster? Did that not set off any red flags? Do not tell me that Hwang is a Christian. I've learned too much about Jew York City to believe that. My prayer is that Lot would GTFO so God can nuke that place already.
Annual giving totaled $16.6 million over 63 organizations, including many New York churches and ministries… Though giving by individuals remains the largest source of funding for charities overall, foundations are becoming a bigger player in the landscape.
"We've seen a consistent and growing trend in giving by foundations comprising a larger share of total giving than it did 15 years ago," Amir Pasic, dean of Indiana University's Lilly Family School of Philanthropy, told Ministry Watch last year. "This change may reflect larger trends such as in the distribution of wealth and in asset growth across a decade of stock market expansion."
This change also explains much about the reluctance of Church organizations to oppose America's fascist government.
Grant-giving private foundations is also subject to market forces. As Giving USA researcher Anna Pruitt explained:
Private foundations are required by law to give 5% of the average value of their assets, often held in an endowment. When the financial markets fare well, the assets foundations hold grow–and that 5% of their total value gets larger too. The opposite happens during downturns.
The Grace and Mercy Foundation distributed $79 million over a 10-year span, with its grant amounts increasing in recent years, and the highest levels given in 2017 and 2018. Forbes wrote, "It's hard to know for sure to what extent Hwang's hidden fortune was battered last week, though his charity's filings in future years will show how much the crisis impacts his generosity."
Cry me a river, ye Merchants of Babylon. Your foundation stinks of corruption.
Hwang is part of a new "evangelical donor-class," who are less concerned with using their wealth to advance political causes, as covered in The Atlantic in 2019. These newer players in the giving landscape include Asian American Christians who "aren't necessarily beholden to the culture wars of the past," Josh Kwan, president of the Christian philanthropic network called The Gathering, told the magazine.
Less concerned with political causes? Not interested in identity politics?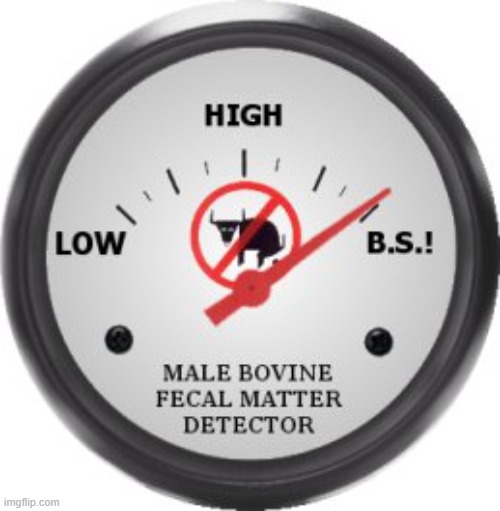 Beyond his $500-million foundation's investments in American ministries, Hwang sees his career in finance as led by God, saying, "I invest with God's perspective, according to his timing," when talking to a Korean audience about faith and work.
This is not Hwang's first time at the center of a controversy over his financial strategy. Back in 2012, when he ran Tiger Asia Management, he was penalized by regulators in the US and Asia and ultimately had to shut down his firm, pleading guilty to wire fraud and fined over charges of insider trading.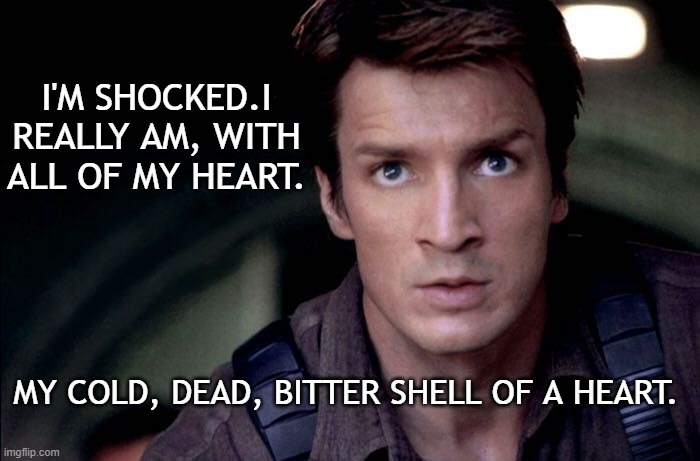 When he shares his story, Hwang points to this time as a period where "money and connection couldn't really help" and he had to turn to Scripture.
Or Jews. Because he left Asia for New York City, where his past as a convicted felon was apparently considered an asset. But let me wrap up this article first:
Hwang has also spoken of how he sees his investment activity as a way to further God's work in the world, both by serving as a Christian witness in Wall Street…
There is nothing Christian about Hwang. Least of all, the concepts of repentance and avoiding temptation.
…and supporting companies that build God-honoring culture and help human society advance.
Ah, there we go. "Helping human society advance" is not a Christian priority in any way. God does not have a social agenda beyond basic morality. It seems that "do not lie", "do not steal" and "do not rape children" are difficult enough for humans.
But it is the definitive globalist priority.
Hedge Fund Manager to Pay $44 Million for Illegal Trading in Chinese Bank Stocks
h ttps://www.sec.gov/news/press-release/2012-2012-264htm
12 December 2012
The SEC alleges that Sung Kook "Bill" Hwang…
"Some Crook Hanged"? I'd call myself "Bill", too.
…the founder and portfolio manager of Tiger Asia Management and Tiger Asia Partners, committed insider trading by short selling three Chinese bank stocks based on confidential information they received in private placement offerings. Hwang and his advisory firms then covered the short positions with private placement shares purchased at a significant discount to the stocks' market price. They separately attempted to manipulate the prices of publicly traded Chinese bank stocks in which Hwang's hedge funds had substantial short positions by placing losing trades in an attempt to lower the price of the stocks and increase the value of the short positions. This enabled Hwang and Tiger Asia Management to illicitly collect higher management fees from investors.
In a parallel action, the U.S. Attorney's Office for the District of New Jersey today announced criminal charges against Tiger Asia Management.
The SEC also charged Raymond Y.H. Park for his roles in both schemes as the head trader of the two hedge funds involved – Tiger Asia Fund and Tiger Asia Overseas Fund. Park, who lives in Riverdale, N.Y., also agreed to settle the SEC's charges. Hwang lives in Tenafly, N.J.
According to the SEC's complaint filed in federal court in Newark, N.J., from December 2008 to January 2009, Hwang and his advisory firms participated in two private placements for Bank of China stock and one private placement for China Construction Bank stock.
I steal $10, I go to jail. Hwang and Park steal $100M, they move up to the big leagues. Per
h ttps://webb-site.com/dbpub/artlinks.asp?s=9943
Hwang was also banned from trading Hong Kong securities for four years as of 2014. Less than three years later, guess what? Hwang's hedge fund bungled the trading of Chinese stocks registered in Hong Kong AGAIN. If only we could somehow have seen this coming!
Chinese Tech Stocks Sell Off After 'Missed' Archegos Margin Calls
h ttps://realmoney.thestreet.com/investing/global-equity/chinese-tech-stocks-sell-off-after-missed-archegos-margin-calls-15607794
By Alex Frew McMillan, 29 March 2021
Chinese tech stocks sold off on Monday due to follow-on selling attributed to block sales by Archegos Capital Management, the family office of former Tiger Management manager Bill Hwang. The selling is likely to continue into the U.S. trading day.
Nomura and Credit Suisse warned on Monday that they face substantial losses after a U.S. hedge fund defaulted on margin calls. Neither investment bank named the fund in question.
Japan and Switzerland, taking it in the shorts!
Archegos is thought to be highly leveraged, likely around a 5:1 ratio on its capital. The trading has infected many tech stocks in Hong Kong.
Hwang got his start as an equity analyst at Tiger Management, learning under the guidance of legendary hedge-fund investor Julian Robertson. Hwang then went on to set up and run the New York-based hedge fund Tiger Asia.
I don't think Robertson is Jewish but he's every bit as corrupt as the likes of Soros. Example, when the housing bubble popped in 2008-2009, his betting against subprime mortgages grew his personal fortune by 150% in one year per wikipedia. That stinks of insider trading. He also personally knows a large number of high-end hedge fund managers and signed Buffet's and Gates' "giving pledge". About $4.5b in his case.
Hwang's fellow "Tiger cub" manager at Tiger Asia, Tao Li, has also been battered in the selloff, according to Institutional Investor, in his Teng Yue Partners fund. Teng Yue had more than US$10 billion in assets under management as of the end of 2020, including leverage.
Tiger Asia managed as much as US$3 billion in assets after founding in 2001. But it returned US$2 billion to investors at the end of 2012 and stopped managing money for outside investors. At that point, it changed its name to Archegos Capital Management and became Hwang's family office.
Hwang's partner, Park, had a "severe and debilitating brain injury" before this transition to Archegos.
The hedge fund was convicted in a case first brought in 2009 by the Hong Kong Securities and Futures Commission that it committed insider trades in the shares of the Chinese "Big Four" banks Bank of China (BACHF) and China Construction Bank (CICHF) in December 2008 and January 2009.
In three instances, an investment banks (UBS twice and Morgan Stanley once) contacted Tiger Asia head of trading Raymond Park about selling blocks of shares in one of the banks for big investors. Hwang then told Park that Tiger Asia should buy some of the shares it was being offered at a discount – while also shorting the shares of the banks.
Bill Hwang was given a "cold shoulder" order banning him from trading securities in Hong Kong for four years at a market misconduct tribunal. The tribunal findings, with a brief summary here, showed that "little trust can be placed in Bill Hwang's integrity," and that he was guilty of "serious misconduct."
Tiger Asia also got a Hong Kong trading ban of four years. Court administrators returned HK$43.7 million (US$5.6 million) to 1,591 investors affected by the insider trading.
No surprise that this isn't CEO Hwang's first rodeo. Turns out, however, that this extremely corrupt man has been funneling money and influence into Christian charities, specifically Fuller Seminary.
I was not able to learn much about his Grace and Mercy Foundation. It apparently has offices in Japan and Korea but its website is just a shell. I did find this blurb from an online aggregator:
The foundation believes in helping the under-served and empowering individuals to impact the world around them. Its focus areas include: social justice, faith, education, and leadership development. The foundation works to support and equip people and organizations that are making an impact on and changes to their local communities.
Social justice is of course a red flag and faith is a worse one. Christianity is a religion, not a faith tradition! And Christians don't get second chances from banksters at making shady deals from the heights of worldly power.
Post-script, if anybody is curious what's been happening at Fuller Seminary while they've been receiving funds from Hwang then they can check out this heretic I covered in 2018. But I couldn't link him directly to Hwang.
h ttps://gunnerq.com/2018/08/30/martin-accad-heretic/