I miss doing true crime. Ever since Chinaballs started bouncing, it's been all illegal immigrant this and elected official that and Joker memes everywhere. Man bites dog, coyote sells kids into sex slavery, etc. Crime just isn't what it used to be…. it used to be illegal.
While this story doesn't break the trend, it's an excellent postcard of the state of modern law enforcement plus a happy ending.
Illegal immigrant from Mexico wanted for raping two young girls shot, killed by police in Texas
h ttps://www.theblaze.com/news/illegal-immigrant-rape-children-killed-texas
By Paul Sacca, 20 March 2021
A previously deported illegal immigrant who was a wanted man for felony charges of rape involving two young children was reportedly shot and killed by police in Texas this week.
Yet another repeat criminal turned out to be a criminal. Why is that not a tautology? Back in my college days, I rolled my eyes when the logic professor taught the axiom "A implies A". Now I know that he was protecting us from ending up at Harvard.
Juan Jimenez-Salas, 46, was accused of repeatedly molesting the two young daughters of his Arkansas girlfriend, authorities said. The father of the girls, both under the age of 10, informed authorities in November that he suspected that Jimenez-Salas was sexually abusing the girls, who are 6 years old and 8 years old. The young sisters allegedly told their father that while traveling with their mother they were raped at a hotel room in McKinney, Texas, Captain Scott Harwell with the El Dorado Police Department in Arkansas told KDFW-TV.
Oh come on, I can SEE the whiteout on that. Even in the Digital Age!
Segue 1
h ttps://kcue.q-mediadigital.com/partner-news/illegal-immigrant-from-mexico-wanted-for-raping-2-young-girls-is-killed-by-texas-cop-report/
Authorities had been searching for Jimenez-Salas since November, when the girls' father in North Texas told police he believed Jimenez-Salas had been raping the Texas man's children. The girls had reportedly told their father they were raped in a McKinney, Texas, hotel room while traveling with their mother and the suspect, Harwell told FOX 4.
Segue 2
h ttps://www.fox4news.com/news/man-killed-by-arlington-police-was-illegal-immigrant-wanted-for-rape
Harwell says their investigation began a few days after Thanksgiving 2020 when a Grayson County father reported that Salas had been sexually abusing his 6- and 8-year-old daughters in both Collin County and El Dorado. He says Jimenez-Salas was the boyfriend of the girl's mother and had been living with her in El Dorado.
Exactly what I suspected. How do these bad actors get access to little kids? Mommy kicks Daddy out of the house, 9 times out of 10. One notices that Daddy was in Texas while Mommy was in Arkansas… that was not an intact family.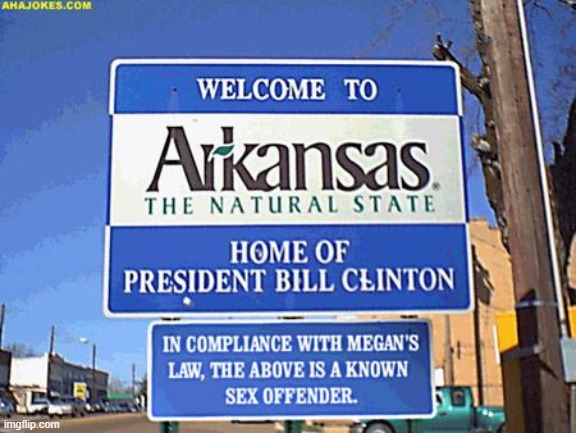 End segues
A U.S. Marshals task force got involved with the investigation of Jimenez-Salas, who was wanted on 11 felony charges, including five counts of rape and six counts of indecency with a child.
"Approximately 20 years ago, he was arrested on felony charges similar to that on what we have on him in this case now," Capt. Harwell said. "And he was deported back to Mexico."
We're a nation of immigrants! They only come here seeking a better life! And free treatment for exotic, contagious diseases! And drug trafficking! And voting for more welfare! And child molestation with hybristophiliac feral skanks!
On Friday, law enforcement used the GPS on the phone of Jimenez-Salas to track down the illegal alien from Mexico in Tarrant County, Texas. Capt. Harwell said, "We lucked up and had a phone number that we were able to track and in that lead gave us information tying us to Arlington, Texas."
Hello, surveillance state. I finally broke down and got a smartphone during the Commiefornia lockdowns so I could talk to my friends but I gotta say, stories like this give me severe buyer's remorse. Although my flip phone was probably equally trackable.
At least police need a warrant to GPS-triangulate him… or did they?
Local police officers in Arlington who were assigned to the U.S. Marshals North Texas Fugitive Task Force conducted a traffic stop on Jimenez-Salas after he purportedly committed a traffic violation.
A standard, longstanding police procedure… but how is it, I wonder, that they could legally track his phone but not legally search his vehicle? I don't know but there are laws being passed right now in California and surely elsewhere, granting automatic access to Big Tech data for various, sometimes unnamed government and corporate agencies.
Then again, if Barbie gave Salas her smartphone then not-yet-an-ex-Husband would have been the account holder of it.
Then again, it might have simply been a question of jurisdiction.
People not knowing this kind of thing is why our society is devolving into conspiracy theories and paranoia. The complexity of our modern world, not just technology but law and culture and medicine and finance also, is impossible for any one man to comprehend. Often intentionally so. Cockroaches need their dark corners in order to thrive.
Jimenez-Salas allegedly pointed a handgun at an Arlington police officer, who reacted by shooting and killing the armed man.
I do love a happy ending but that strikes me as too convenient. Eh, I don't care. There are the rules and there are the reasons the rules exist, and the reason we have a criminal justice system is to ensure that hardened criminals like Jimenez-Salas end up dead as quickly as possible.
If only the mother could be next. She is also a hardened criminal.
Both girls were reportedly safe with their father in North Texas. The whereabouts of their mother are unknown, but authorities said she was notified of her boyfriend's death.
Mommy is on the run! Yet no article I perused dared to mention that she was an accomplice to the raping of her own children.