There is a line that every government knows to never, ever cross: driving tourists away. They're the easiest of easy money. They show up, spend money and leave. This goes double for corrupt, lazy dictators of dysfunctional banana republics. Their own citizens can turn up murdered in back alleys and they don't care, but touch a tourist and your entire family will die because Communist utopias need easy money twice as badly as places with industry.
Every government but one.
SF Supervisor says tourists no longer source of fresh bait for city's criminals
h ttps://www.foxnews.com/us/san-francisco-criminals-targeting-residents-covid-drove-away-tourists
By Bradford Betz, 15 February 2021
OH NO THEY DIDN'T!!!
San Francisco city leaders said last week that criminals are burglarizing homes and breaking into vehicles in residential neighborhoods more lately because the pandemic has driven away the tourists who these criminals would normally target.
By definition, tourists don't have homes.
On Wednesday, San Francisco Supervisor Hillary Ronen, District Attorney Chesa Boudin, and Ingleside Capt. Chris Woon held a virtual town hall with residents of the Bernal Heights neighborhood after receiving complaints that crime is on the upswing in the area. The city leaders attributed that upswing to "economic desperation."
Crime is society's fault!
Ronen said tourism in San Francisco had gone down "substantially" because of the pandemic. Consequently, "criminal rings" no longer have tourists to target in tourist hotspots, she said.
"Come back, tourists! Come back so our criminals will rob you instead of us!" There are military juntas of shitholes with better business sense than these chuckleheads.
And they said it publicly! Well, at least they're being consistent with 2019's "tourists need to accept the harassment and open sewage of our massive homeless population because they're special people with special needs, like clean syringes every day."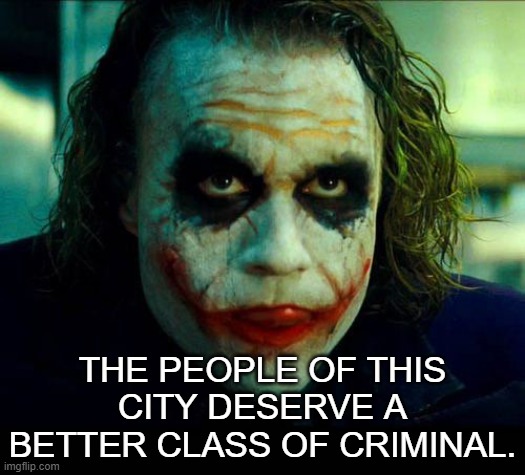 Boudin, [lawyer son of convicted Weatherman terrorists] echoed that theory, saying that the pandemic has been especially hard "for people who were already struggling to begin with, who were already living paycheck to paycheck, or struggling to find a place to sleep every night."
"If you used to live from couch to couch at friend's houses, they don't want you on their couch in the context of a contagious virus pandemic. So, that's definitely part of the picture."
But Boudin also said criminals "who used to earn their living doing this kind of illegal auto burglary and targeting of tourists are now moving inside, just like the rest of us have moved inside for work in our daily lives."
Good news, San Francisco! Wuhan Flu is NOT driving tourists away! You are.
SF better cancel that skyline-changing retrofit of the Golden Gate Bridge with anti-suicide netting. No tourist will be going there unless they have a death wish.