Even in the New World Order, some things don't change. Like Churchians shaming men for checking out bikinis! Watch John Piper finally pass infinity by throwing accusations at a man who, absent a "cluster of miracles", has no hope of a happy marriage because he was first exposed to porn at age 10.
Man asks popular Christian pastor if porn has broken his future marriage. Pastor issues a heartfelt and damning response about dangers of pornography.
h ttps://www.theblaze.com/news/pastor-john-piper-pornography-damage-to-marriage
By Sarah Taylor, 1 February 2021
Pastor John Piper, minister and founder of Desiring God, detailed the damage that pornography inflicts on a marriage in a no-holds-barred response to a young man trying to overcome his compulsion to view pornography.
*GQ rechecks the title* Whoa there, Johnnie Boy. The guy with a porn problem isn't even married yet and you're claiming his marriage has already been damaged? Don't you need evidence before making that kind of a claim?
In a viral Sunday podcast, Piper tackled one man's struggle with pornography.
Sunday podcast… here's a mind-blowing thought. Maybe one way that churches could combat the influence of porn is having realspace meetups INSTEAD OF FORCING BELIEVERS TO WATCH ONLINE VIDEOS, so men with porn addictions could cut their Internet usage without instantly going misanthropic-Amish.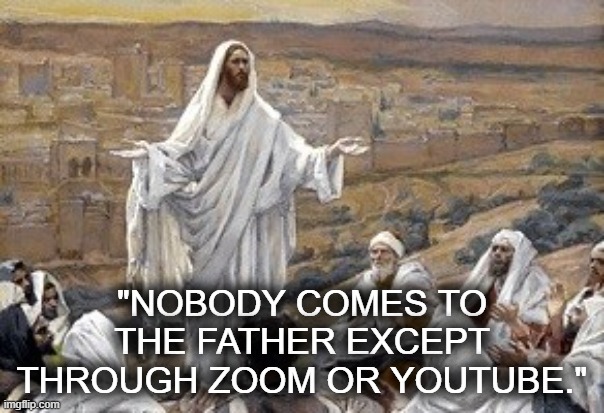 The man, a listener named Ben, told Piper, "Beginning as a 10-year-old, I became addicted to porn videos. It was my primary battle for the next seven years."
Young enough for real damage to happen but again, with ubiquitous Internet it probably happens a lot now. If modern society cared a damn about its children then it wouldn't obsess over getting them online as quickly as possible, as young as possible.
Which is it? "You MUST put your kids in the forest! but don't let them get eaten by wolves. There are wolves in the forest, you know. It's unhealthy for your kids to NOT be in the forest!"
"There have been wonderful victories along the way, but I also know these videos are unrealistic and perverse," he added. "God's design for sex must be a lot different than what I've seen. But what I have seen is the only model I know. As I look forward to marriage, I fear that what I watched has already patterned my expectations. What advice do you have for me? Is there any hope that I will experience loving, godly, healthy intimacy in marriage?
Absolutely. It's never too late to start the healing.
"And what can I do now to ensure it?"
Aww, you had to ask. A decent marriage has become rare and not because of hopeful bachelors. Because of scumbag gatekeepers like John Piper:
Pulling no punches, Piper responded that Ben's "wonderful victories" simply aren't enough, and that God's mercy via a "cluster of miracles" taking place in Ben and his future wife is Ben's only hope — but Ben is solely on the hook for pursuing those miracles.
That is ludicrous. "Your only hope for redemption is multiple miracles, now go make those miracles happen!" By definition, a miracle is something GOD does, not humans, and also is impossible per the observed laws of physics.
"One of my concerns in even addressing Ben's question or talking to him directly in this way is that I can't tell from his question whether he has gotten victory over this or not, because he says, 'There have been wonderful victories along the way.' That doesn't sound like … the pornographic videos are behind him, but that he keeps returning to them, perhaps with less frequency," Piper insists. "That's not going to do. You can't set your sights that low."
If Ben is sincerely trying then there is no condemnation for him. Demanding perfection is unacceptable. "If we claim to be without sin then the truth is not in us."
He continues, "Here's my suggested path toward hope, Ben. First, humble yourself by admitting that, for the rest of your life, those seven years of poisoning your mind are going to have consequences that you are responsible for and that will require unusual self-abasement in relation to your sexual expectations and your wife."
What the hell?! There is ALWAYS hope for permanently overcoming sin in our lives! This is damnation of a man who's trying his best!
Anarcho-tyranny. A man who was hit early by porn is not allowed to ever move past it while Justin Bieber and Kayne West are the latest Churchian hotness.
Piper also implores his female listeners who are considering marriage at any point in their lives and emphasizes the importance of confronting their future partners about pornography.
Every male in the Internet Age has used porn. Most have had problems at various times to varying degrees, to say nothing of the sexually active. If Barbie doesn't consider herself the solution to her husband's temptations then it's just as well that she'll disqualify every man who might possibly want her.
Piper explains that it is up to Ben to speak frankly to a future partner about his past misgivings and indiscretions and be willing to be open and vulnerable to what comes with that.
"She will need to know all about this ahead of time so that she can decide if she's going to take a risk on you," he warns. "Don't you dare hide this from her, spring it on her after you're married, and know then that there's no way out. That would be very disingenuous, dishonest, evil of you to do that."
begin sarcasm
Jesus forgives, but He also constantly reminds you that you'll forever be a failed, worthless, unlovable, irredeemable and broken human being because of what you did when you were ten years old and didn't know better. Be sure to inform the entire world so that nobody will ever think well of you. /sarc
Piper says that Christians' bodies are not their own, but belong to God.
Our bodies belong to our SPOUSES and specifically for sex. God doesn't care about our bodies. He'll have new ones for us when the current models inevitably break for the final time.
"I think it would be fair to say that every mature, healthy woman in marriage wants to enjoy her husband and wants to be enjoyed by her husband, but not used by him," Piper says. "So, what's the difference between your wife being enjoyed by you and being used by you? I'll put it in one sentence as best I can, and then mention three ways to make it a reality."
Buckle up and watch your head! It might explode.
"He may not be a poet, but he can say to her in the moment, 'I love you. I want no other. My eyes and my hands go after no other with the desire to do what we are doing now. You are precious to me. I cherish you,'" Piper says.
1. Original sin. "You have total control over me. I will do anything to keep you."
He continues, "Don't either of you give the impression that, as you move toward the height of delight, you lose personal contact and float into some dream world abstracted from the person in your arms. Open your eyes. Look as deeply into your spouse's eyes as you can, down into the very soul, and say with your eyes, 'You, you only, you only and forever — you.'"
2. Huh? Is Piper even giving advice here or is he indulging some weird kind of eyeball kink?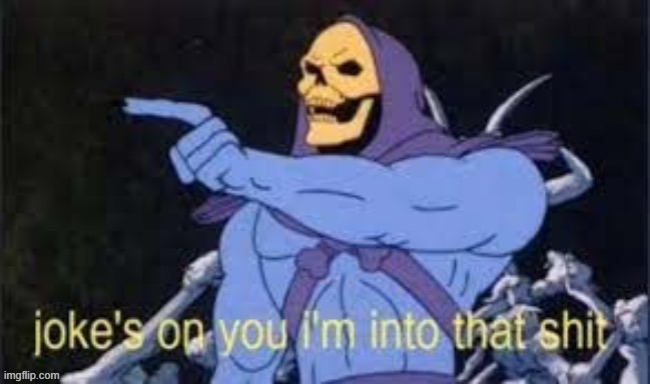 Piper adds, "Finally, and this is true for everyone, but especially, Ben, for people with your background. Through all the communication and experimentation, build that beautiful garden of pleasure with a hedge around it made out of her glad desires and permissions."
Permissions.
PERMISSIONS.
Theoretical wifey gave permission when she said "I do" and in a Christian marriage, there ain't no backsies. Except reverse cowboy, of course.
He concludes, "So, set your face, Ben, in these next years to pursue holiness and purity and deep transformation, and there will be hope for you."
Piper says "there will be hope for you" after saying Ben will be permanently scarred by daring to look at women other than his wife, at least a decade before getting a wife.
John Piper has completely parted with Christ but that's not new. In these upsetting times, it's actually a relief that some things haven't changed. With one exception: thanks to the Internet he's been exploring, Ben now probably knows that Piper is a POS skinsuit of a pastor. Maybe there IS something to be said for kids on the 'Net.
For any man struggling with porn, it's a normal problem to have and the fact that you want to do better for God is proof that you're alive in Christ. Just keep standing up after you fall down and look forward to the day when you'll finally be free of it. There are worse problems to have, as Pastor Piper has just helpfully demonstrated.