If you've been put out of work for heroically showing up to your McJob then thank a foreign-born government administrator.
Long Beach, California, forces grocers to pay $4 more per hour in 'hero pay,' sparking store closures
h ttps://www.theblaze.com/news/long-beach-california-forces-grocers-to-pay-4-more-per-hour-in-hero-pay-sparking-store-closures
By Breck Dumas, 1 February 2021
The title kinda says it all, like "Space Alien Weds Two-Headed Elvis Clone".
Last month, the city unanimously approved the wage boost to be paid by private companies, with Mayor Robert Garcia (D) tweeting victoriously, "Taking a moment in-between watching inaugural events to sign a $4 an hour pay increase for grocery and supermarket workers. You have earned this hero pay. Thank you for your hard work."
How like government to be generous with other peoples' money!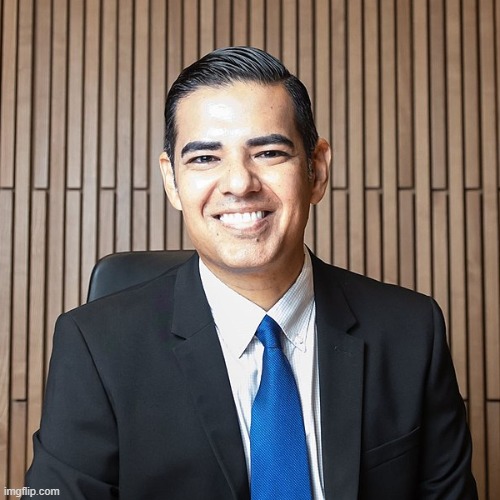 Garcia is an illegal immigrant from Peru who received an amnesty from President Reagan.
On Monday, Kroger announced that it would close two stores in the city, Ralphs and Food 4 Less, on April 17, citing the ordinance.
"As a result of the City of Long Beach's decision to pass an ordinance mandating Extra Pay for grocery workers, we have made the difficult decision to permanently close long-struggling store locations in Long Beach," a Kroger spokesperson said in a news release. "This misguided action by the Long Beach City Council oversteps the traditional bargaining process and applies to some, but not all, grocery workers in the city."
I approve wholeheartedly. Even if this didn't actually drive the stores into negative profitability, this is a precedent that cannot be tolerated. "Your employees deserve to be paid more! So, um, pay them more."
Especially since Kroger's already DID pay them more.
KTLA-TV reported: "Kroger, which issued a $2 pay boost at the start of the pandemic, noted that it has already spent about $1.3 billion to reward associates and implement dozens of coronavirus-related safety measures since March, when the virus' spread began accelerating in the U.S. That's on top of other additional benefits offered to employees during the pandemic, including paid emergency leave, the company said."
The only sad part of this article is that our foreign-born government rulers will still be able to dine at the French Laundry.