Man, we Americans can't execute ANYBODY. Not by hanging, not by gassing and not even by feeding them Big Macs until they pop.
Former Bin Laden subordinate released after judge agrees he's too obese to survive coronavirus
h ttps://www.foxnews.com/us/former-bin-laden-subordinate-released-from-new-jersey-jail-after-judge-agrees-he-is-too-obese-to-survive-coronavirus
By Tamar Lapin, 11 December 2020
Judge, that was a feature not a bug!
A former Osama bin Laden henchman convicted in two deadly 1998 bombings is free and living in the U.K. this week after being released early — thanks to a Manhattan federal judge who agreed the terrorist was way too obese to survive the coronavirus behind bars.
Adel Abdel Bary, 60, had spent 21 years in a New Jersey prison for his role in the 1998 al Qaeda bombings of two U.S. embassies in Africa that killed 224 people, including 12 Americans.
Fat Mohammed should've been sentenced to life as a human target at Parris Island.
"Defendant's obesity and somewhat advanced age make COVID-19 significantly more risky to him than to the average person," U.S. District Judge Lewis A. Kaplan wrote in granting the release.
Bary had been set to be freed on Oct. 28, but his attorneys asked that he be let out sooner, citing their ­client's age, girth and asthma.
By my math, Bary has seven years left on his sentence. I don't believe his lawyers would request special treatment just to get him out one month early. Perhaps they feared his parole would be rejected at the last moment?
"Mr. Bary's continued incarceration now significantly increases his risk of infection, which could wreak disastrous health outcomes," his lawyer wrote in court documents.
Bullshit! Whatever happened to "we're only furloughing nonviolent criminals because Chinaballs shouldn't be a death sentence"? Now we're at "we're furloughing jihadist mass murderers because Chinaballs shouldn't be a death sentence." They lied from the beginning, obviously.
While prosecutors didn't agree that Bary's age made him more at risk to catch COVID-19, they did concede his body mass index of 36 did. "The defendant's obesity is an extraordinary and compelling reason that could justify a reduction of his sentence in light of the current pandemic," they wrote.
MORE BULLSHIT! The PROSECUTORS argued for his release? because getting fat in a 'Murican prison is an "extraordinary and compelling reason" for sentence reduction?
I smell Deep State.
The 230-pound terrorist was freed from prison Oct. 9 and from an Immigration and Customs Enforcement facility on Wednesday, when he was handed over to U.K. officials.
BULLSHIT PILED HIGHER AND DEEPER! I'm 230lbs and only 14% bodyfat! Nobody would call me obese! How is Abdel obese? Is he a midget? No!
While prosecutors didn't agree that Bary's age made him more at risk to catch COVID-19, they did concede his body mass index of 36 did.
BODY MASS INDEX?! Fecking government metrics making everybody a victim!
Segue
https://www.nhlbi.nih.gov/health/educational/lose_wt/BMI/bmicalc.htm
If I'm six-foot-three… and "underweight" means BMI <18.5… I'd have to weigh 150lbs to be unhealthy or not more than 200 to be healthy. If I gain just 10lbs, I'll be too fat to be punished for mass murder.
Hmm. When I put it that way…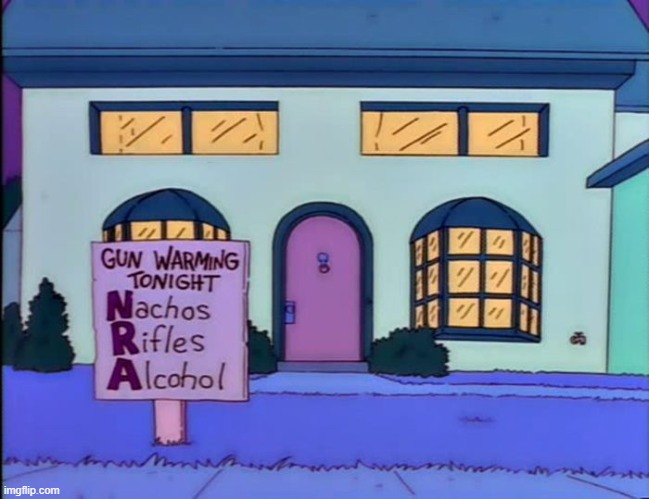 Bary — whose son, British rapper Abdel-Majed Abdel Bary, is an Islamist militant — was reunited with his wife, Ragaa, who lives in a $1 million-plus apartment in London, Britain's Sun newspaper reported.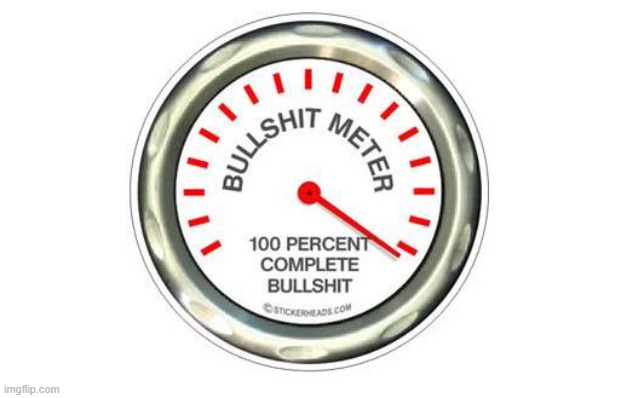 However did "Daddy is rotting in prison" be so profitable for his family? Either it's freak coincidence that a mass murderer's son is a gifted musician or somebody very wealthy has been funneling money through his bullshit raper career. Rapper career.
His return to the U.K. couldn't be blocked because he was granted asylum there in 1997 — before being arrested in 1999 and extradited to the U.S. to stand trial in 2012.
He had been sentenced to 25 years in prison in 2015 but received credit for the years he spent behind bars in Britain while fighting extradition.
Officials couldn't send him back to his native Egypt after his release because he could be at risk of death or torture, the Sun reported.
"His return remains a huge headache for the [U.K.] home secretary" — equivalent to the U.S. secretary of state. "She is intent on ridding the country of threats, but here's a notorious terrorist dumped right on her doorstep," a source told the Sun.
That there is a motivation for release by the Deep State. Bary is a connected terrorist leader with the freedom to operate publicly in the UK. The British don't call it Londonistan for nothing… heh, spellcheck even accepted "Londonistan".
Let's look at the actors. U.S. District Judge Lewis A. Kaplan is a lifetime New Yorker, Harvard Law grad, appointed by Slick Willie Clinton…
h ttps://en.wikipedia.org/wiki/Lewis_A._Kaplan
Kaplan presided over the first case where charges against Guantanamo captives were laid in a civilian court.
A Brooklyn Clinton-judge was chosen for this job? An obvious effort at shopping for a friendly judge.
On February 9, 2010, Kaplan ordered Ahmed Ghailani's prosecution to review the record of Ghailani's detention in the CIA's network of black sites. According to The New York Times any materials that show the decisions "were for a purpose other than national security," must be turned over to Ghailani's lawyers.
CIA involvement but Kaplan eventually came out on their side.
Kaplan denied a motion to dismiss the charges on the grounds that due to Ghailani's long extrajudicial detention he was denied the constitutional right to a speedy trial, ruling that his extended incarceration had no adverse impact on Mr. Ghailani's ability to defend himself. This cleared the way for federal prosecutors to try him for his suspected role in Al Qaeda's 1998 bombings of U.S. embassies in Kenya and Tanzania.
Noteworthy that Kaplan was involved in the original Al Qaeda trials. This is probably a simple question of no change in jurisdiction but regardless, Kaplan freeing an Al Qaeda officer early because fat happened shows no instinct for justice in these proceedings.
Confirming this disinterest in justice is his ruling that constitutional rights to a swift trial don't matter so long as you're eventually able to defend yourself. That's not why the right was created. Many governments in this world are happy to toss undesirable people in prison for months or years before charges are filed against them, let alone the chance to make a defense. Such are the proverbial inmates who cry "what's my crime?" They actually don't know, and that's not how the Founders wanted America to work.
Which is it? Are foreign terrorists entitled to American civil rights or not? Not, of course, but Kaplan's ruling violates both answers to that question.
The New York Times reported that Kaplan's ruling could set a precedent for the cases of other Guantanamo captives, who, like Ghailani, are transferred to the civilian justice system. On January 25, 2011, Kaplan sentenced Ghailani to life, and called the attacks "horrific" and saying the deaths and damage they caused far outweighs "any and all considerations that have been advanced on behalf of the defendant." 
"Outweighs", heh. In hindsight, that could have been phrased better.
In 2015, Kaplan presided over the trial of Osama bin Laden lieutenant Khaled al-Fawwaz who was also involved in the 1998 embassy bombings.
Now for rapper Abdel "L.Jinny" Bary. From wikipedia because I know sod all about British rap culture:
Abdel Bary released a number of recordings online about his own life as a youth in London. In lyrics for earlier releases online going back to 2012, Bary made apparent references to drug use, violence and life on a council estate and talked about the threat of his family being deported to Egypt due to his father's terrorist activity. He also appeared in SBTV Warmup Sessions as Lyricist Jinn presenting two live tracks that talked about his experiences. In later songs however, references to cannabis use stopped in his lyrics to be replaced with more radical tirades against people who choose to spend their money clubbing, drinking and on drugs rather than feeding their families. He was also part of a rap group known as "The Black Triangle".
As a rapper he was known as Lyricist Jinn and L Jinny.
Known tracks by him include "Overdose" (the only one uploaded, now removed, to his YouTube channel LJinnyVEVO), "Flying High", "Dreamer", "The Beginning", and "Dog Pound." Some of his recordings were reportedly played on BBC Radio 1.[citation needed] As late as 1 December 2013, music featuring L. Jinny was still being released including the track "My Words" featuring L Jinny on the album More True Talk by Logic & Last Resort.
[He] was radicalised by Muslim groups connected to preacher Anjem Choudary in England. On 1 July 2013, he reportedly announced that he was giving up his musical aspirations for Islam. "I have left everything for the sake of Allah", he said, walking out of his family's home in Maida Vale in Westminster, leaving behind his mother Ragaa and his five siblings.
So, that million-pound home in West London has been the family estate for a long time and Daddy Bary had more kids than I would have expected a globe-trotting terrorist to have to help keep it paid off. That shoots down my theory that this is some kind of Deep State pre-operation.
Judge Kaplan remains a national security threat, however. Nobody shows mercy to mass-murdering jihadists because they were too well-fed while in custody! He was not given his authority for his personal agenda! The early release of Daddy Bary can only serve to embolden the enemies of USA. Enemies such as his son: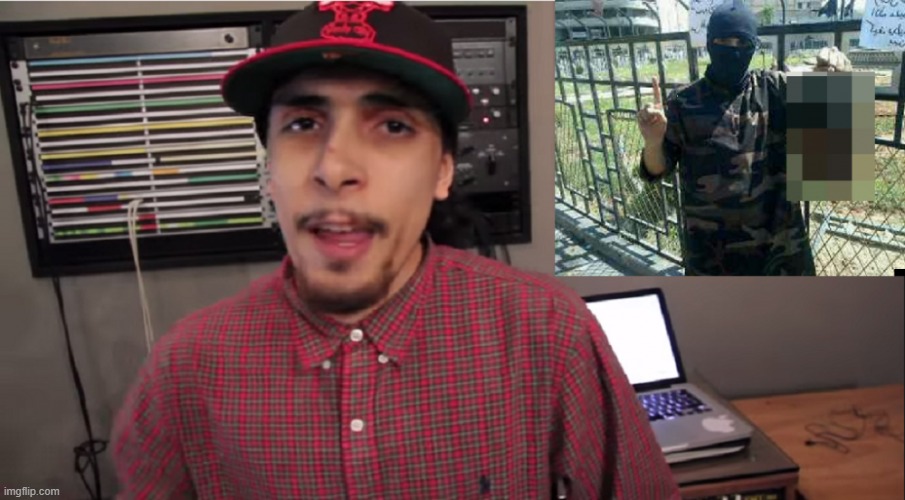 This is the picture L.Jinny uploaded to Twitter of himself holding up the severed head of journalist James Foley after the U.S. government refused to pay a ransom. Turned out that wasn't actually L.Jinny but one of his peers in an Islamic terrorist group nicknamed "the Beatles" by British intelligence:
L.Jinny on the left, his friend Mohammed Emwazi and his victim Foley on the right.
Diversity is our strength!
Spanish police arrest former British rapper turned Isis extremist
h ttps://www.theguardian.com/world/2020/apr/21/spanish-police-arrest-former-british-isis-extremist
By Martin Chulov and Dan Sabbagh, 21 April 2020
Spanish police have arrested a former British rapper turned Islamic State extremist, Abdel-Majed Abdel Bary, one of the most wanted militants in Europe, in a counter-terrorism swoop on Tuesday.
British and other sources confirmed his identity a few hours after the national police agency in Madrid said it had arrested an Egyptian national and two other men in a flat in the southern Spanish city of Almeria.
Originally from Maida Vale in London, Bary was a joint British-Egyptian national but he was stripped of his UK citizenship because of his links to the terror group. Once considered a notorious Isis figure, he had disappeared from view in recent years.
Looks like Year 2020 isn't ALL bad.
Bary, 29, is the son of Adel Abdel Bary, who was convicted of US embassy bombings in Kenya and Tanzania that killed 213 people. The younger Abdel Bary was a vocal supporter of Isis from 2013 to 2015. In that time he posed with a severed head and frequently menaced the west in social media posts.
Note that Junior radicalized about six months after his father was transferred to American custody.
There was speculation at the time that he could be the hooded militant nicknamed Jihadi John, who beheaded a number of western hostages on camera. However, that person was later revealed to be Mohammed Emwazi. Abdel Bary knew Emwazi – and four other men branded by their captors as the Beatles – through west London Islamic circles, but he is not thought to have worked closely with them in Syria.
Abdel Bary disappeared for years, leading to speculation that he had been killed as the group's so-called caliphate crumbled from late 2015.
Turkish police, whom British officials had asked to hunt for Abdel Bary, said they lost track of him by late 2015. There were suspicions he had used the then highly active migrant route to smuggle himself to central Europe via Greece.
God gets the last laugh on Judge Kaplan. He freed a murderer to enjoy his family in retirement but a few months too late to do it with the son who followed in Daddy's footsteps.