There isn't much to be happy about these days but watching Sen. Diane Feinstein get Golden-Ruled definitely entertains. We don't have problems like no-longer-useful devilwhores do.
Dianne Feinstein 'seriously struggling' with cognitive decline: report
h ttps://nypost.com/2020/12/10/dianne-feinstein-struggling-with-cognitive-decline-report/?utm_campaign=applenews&utm_medium=inline&utm_source=applenews
By Ebony Bowden, 10 December 2020
The poor feminist just hasn't been herself since allowing the confirmation of Barret to SCOTUS.
WASHINGTON — Sen. Dianne Feinstein, the oldest member of the Senate at age 87 and the most senior Democrat on its powerful Judiciary Committee, is "seriously struggling" with cognitive decline, a new report says.
People familiar with the California lawmaker's situation told the New Yorker on Wednesday that Feinstein's short-term memory has grown so poor that she "often forgets she has been briefed on a topic, accusing her staff of failing to do so just after they have."
Did her staff care? Cognitive decline in the boss can be a feature of modern government, not a bug. Just ask Pretender-elect Joe Biden.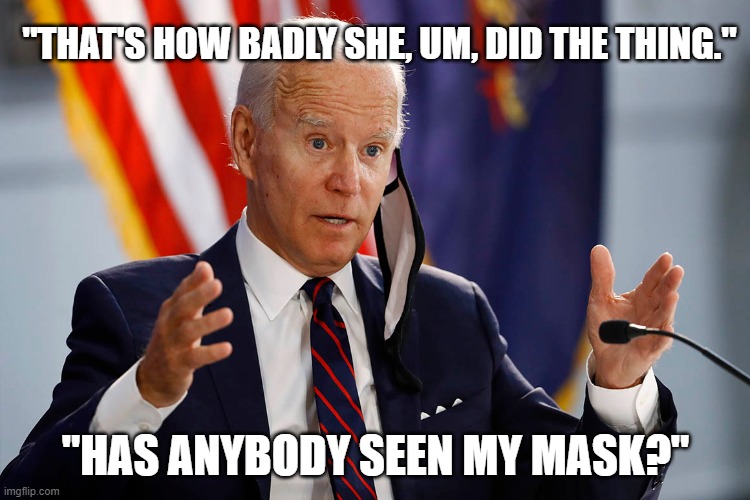 Yeah, no. Feinstein's problem is a loss of reliability, not memory.
Senate Minority Leader Chuck Schumer (D-NY) has had several "painful" discussions with Feinstein about stepping aside, but the octogenarian reportedly soon forgets about their talks, forcing Schumer to confront her again, one source said.
Anonymous persons report Feinstein is no longer competent… and Senate Leader Schumer happily confirms? Move over, Q, we know who -Anon works for.
Grumblings over Feinstein's performance have grown increasingly loud, leading to her decision to step down last month as ranking member of the elite Judiciary Committee.
Pundits were unhappy with Feinstein's handling of the confirmation of President Trump's most recent Supreme Court nominee, Amy Coney Barrett.
The lawmaker bungled several questions and then caused a furor when she concluded Barrett's hearings by hugging Judiciary Committee Chairman Lindsey Graham (R-SC) and praising him for "one of the best set of hearings that I have participated in."
They aren't even wiping their fingerprints off this hatchet job. As I covered previously:
https://gunnerq.com/2020/11/24/senator-feinstein-gets-punished-for-barrett-confirmation/
…Feinstein permitted Barrett only after being reassured by operative O. Carter Snead that Barrett would play ball. It wasn't a memory lapse on her part and her words to Graham were pure theatre.
Schumer was reportedly so concerned about Feinstein's performance that he "installed a trusted former aide, Max Young, to 'embed' in the Judiciary Committee to make sure the hearings didn't go off the rails," the New Yorker reported.
He did the same during the 2018 confirmation hearings for Justice Brett Kavanaugh, according to the article.
What a nasty piece of work Chucky is. "I'm sending my man to watch your back, Feinstein. You better get this right."
Per h ttps://www.linkedin.com/in/maxwell-young-91ba7968 Young was Schumer's former Senate aide and longtime communications director before he did a stint for the Rockefeller Foundation. Now chief of public affairs for a gun-banning organization.
…I cannot find a picture of Maxwell Young. He was a communications staffer and Senate officer going back to 2007 and he doesn't have an easily-accessible picture on the Internet? I understand if the night-shift janitor never made a magazine cover but the Congressional Senate Minority Leader's Communications Director?
One might call him an… anonymous source.
"The staff is in such a bad position," one former Senate aide told the publication. "They have to defend her and make her seem normal."
Again, if Pretender-Elect Biden is any indication then her staffers would consider Feinstein's senility to be an asset not a liability. If senility was her problem.
Some people familiar with the situation blamed Schumer for not talking Feinstein out of running for re-election in 2018, with her term now due to end in 2024, when she will be 91 years old. Schumer's office declined to comment.
Schumer is a spry young 70. While I'm happy with a lower age limit for senior government service… it would be a national embarrassment if millionaire Brooklyn power brokers kept getting paired with 15yo boys in the Senate… maybe there's something to be said for an upper age limit, too.