Continuing the theme of "We have forgotten how to be human," today's college students with severe, government-inflicted problems are being treated by Churchians with coupons for mental-health therapy.
Black Christian college offers students free online therapy amid rise in lockdown stress
h ttps://www.christianpost.com/news/black-christian-college-offers-students-free-online-therapy-amid-rise-in-lockdown-stress.html
By Samuel Smith, 14 September 2020
Students at a historically black Christian college in Texas, as well as several other colleges across the nation, will have access to free mental health therapy for one year as many struggle during the COVID-19 pandemic.
Problem: loss of human contact. Solution: no-human-contact mental health therapy.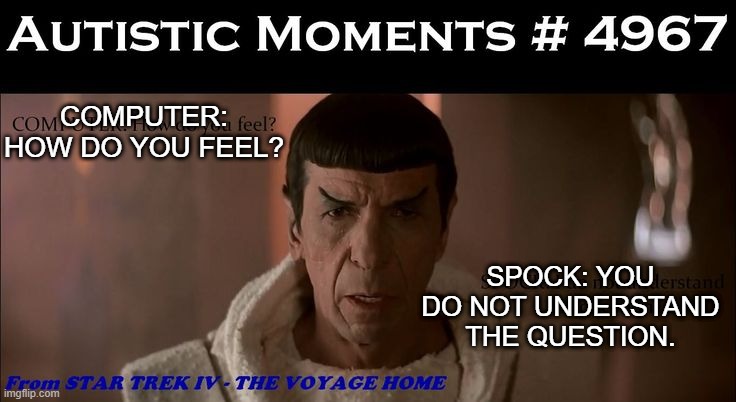 As students are now forced into a period of remote learning during the fall semester, Charles Smith, vice president of Student Services at Jarvis Christian College, explained that the school is seeing that some "students are really dealing with some mental health problems."
"They are just going through stress and all kinds of things with parents losing jobs and them not being able to return to school," he told The Christian Post. "We have students who rely on us as a place for them to live. We have some students who have also been homeless and they are not able to return to residence halls. A lot of them are dealing with other issues of mental health."
Residence halls were reduced to half or even quarter capacity by government edict. Problem: some students are left homeless as a direct result. Solution?
A. Increase residence hall occupation beyond CDC guidelines enough to prevent student homelessness, because that's a much bigger problem than Coof.
B. Set up cots in the now-unused ginormous lecture halls.
C. Adopt a student.
D. Boot them off campus then give them a phone number to an atheist-funded organization they can call if their mental health deteriorates as a direct result.
Jarvis Christian College, which is affiliated with the Christian Church (Disciples of Christ) in East Texas, announced this month that it received a grant from the Thurgood Marshall College Fund allowing it to give students struggling mentally during the pandemic access to licensed therapists through META Teletherapy.
Choice "D" for Dumbass.
META describes itself as an "online wellness platform built specifically for students to connect with counselors for private and secure counseling via mobile platform."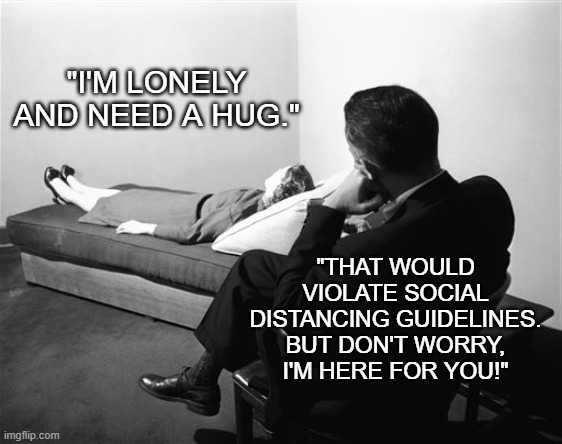 "The [United Negro College Fund] did a survey for schools that are part of UNCF. When we got our data back, our data indicated that 68% of our students had indicated that there had been a significant decline in their mental health and financial well-being," Smith said.
Man: "I lost my job."
Professional: "You need free therapy!"
Man: "No, I need a new job."
Professional: "I can't give you one. But I can keep MY job by helping you feel better about losing yours!"
Man: "Whose side are you on?"
Jarvis Christian College was contacted by the Thurgood Marshall College Fund, a nonprofit organization that serves historically black colleges and universities. Smith said the organization provided a grant for the college to be able to partner with META to offer anonymous therapy for students.
"For a year, they told us that this service would be free for our students until September 2021," Smith said. "This service is 24 hours a day, seven days a week. META has put together a group of licensed therapists who are certified. They also have an app that students can download, allowing them to select a counselor that they feel comfortable with based on their background."
The students will be able to contact the counselors and make appointments through the video-based telemedicine app.
Unlike the previous system which was based on contacting counselors and making appointments through the phone? All these "advantages" he touts are gaslighting.
Look here, ye credentialed experts in psycho-quackery, if videophones were sufficient for socializing then my Spock meme above is a valid replacement for your best friend because both of them are now pictures on a screen.
"They are also taking care of the cost for the therapists' time," the college's vice president said of the grant. "In addition to us using META through their platform, they are also paying for the time that the students spend with the therapist. They can have up to, I think, about five sessions."
Pubs can improve people's mental health with one session. I understand that's why there were allowed to stay open in USA. Wait, my bad. Only liquor stores were allowed open. No socializing. Socializing causes DISEASE! At least until the plutocrats' Brave New "Vaccine" is ready.
Smith assured CP that "all the costs have been taken care of through the grant." According to Smith, the grant from Thurgood Marshall College Fund was $50,000. He added that there are a total of eight HBCUs participating in the initiative.
The new partnership is expected to take a large load off the college's lone counselor.
"We have one counselor trying to service our 700-plus students," Smith explained. "So we see this is another resource to where, if they can't get ahold of [the counselor], they can at least get online and find someone they can talk with."
The administration and staff were concerned about the escalation of suicide attempts and homelessness, Smith said, in addition to challenges faced by students who are having to get jobs to support themselves and their families.
"During this time, mental health issues have just escalated. … We just felt that our counselor was just having a full caseload," he added. "So META offered this opportunity for us and we just jumped at it."
That says EVERYTHING about Mister Smith's priorities. "Our one counselor was overwhelmed so we got funding for a bunch more counselors."
Smith, who is trained as a counselor…
His linkedin says he's been in senior college administration since 1998. Trained as a counselor maybe, but his career is "empty suit".
…appreciates that the META mobile app is available for students late at night since many people that age stay up late. He also likes that it offers an additional layer of confidentiality not available in the traditional in-person counseling setting.
None of that matters. What does matter is whether the counseling is effective. It won't be because the problems these students are facing have nothing to do with mental health and everything to do with economic and social collapse. As intended and decreed by the State.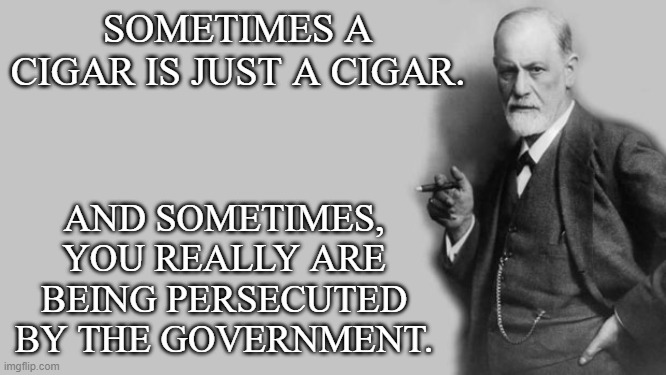 "A lot of students today are private and they have issues they are dealing with and they don't want to talk to mom or dad about it or their friends," he said. "A lot of times, walking into the counselor's office on campus is scary for some students. But now, they can talk to someone who may be on the other side of the country and they don't have to worry about seeing the person the next day."
That's. The. Problem! They aren't going to see anybody the next day, or today, or even next week, and when their money runs out, they'll be living on the street in front of an empty dormitory.