My older readers will remember the DC snipers, John Allen Muhammed and Lee Boyd Malvo, who in 2002 put the nation's capitol on lockdown with a crime spree of 17 murders and 10 attempts. Today, you get to learn the rest of that incredibly Red Pill story.
Let's start with a recap.
https://en.wikipedia.org/wiki/D.C._sniper_attacks
The D.C. sniper attacks (also known as the Beltway sniper attacks) were a series of coordinated shootings that occurred during three weeks in October 2002 in the District of Columbia, Maryland, and Virginia. Ten people were killed and three others were critically wounded in the Baltimore-Washington Metropolitan Area and along Interstate 95 in Virginia.
The snipers were John Allen Muhammad (aged 41 at the time) and Lee Boyd Malvo (aged 17 at the time), who traveled in a blue 1990 Chevrolet Caprice sedan. Their crime spree, begun in February 2002, included murders and robberies in the states of Alabama, Arizona, Florida, Georgia, Louisiana, Texas, and Washington, which resulted in seven deaths and seven wounded people; in ten months, the snipers killed 17 people and wounded 10 others.
In September 2003, Muhammad was sentenced to death, and in October, the juvenile, Malvo, was sentenced to six consecutive life sentences without parole. In November 2009, Muhammad was put to death by lethal injection.
In 2017, the United States Court of Appeals for the Fourth Circuit vacated Malvo's three life sentences without parole in Virginia on appeal, with re-sentencing ordered pursuant to the Supreme Court's ruling in the case of Miller v. Alabama, 567 U.S. 460, 132 S.Ct. 2455 (2012), which held that mandatory life sentences for juvenile criminals without possibility of parole violated the Eighth Amendment to the U.S. Constitution.
Fortunately, the fact that life sentences can still be applied to juveniles when not mandated by law means Malvo is still serving multiple lifes.
Investigators and the prosecution suggested during pre-trial motions that Muhammad intended to kill his second ex-wife Mildred, who he felt had estranged him from his children.
SECOND ex-wife?
Muhammed's crime spree began with wifey taking his kids away. One of two stories I'll be covering in a moment.
According to this theory, the other shootings were intended to cover up the motive for the crime. Muhammad believed that the police would not focus on an estranged ex-husband as a suspect if Mildred appeared to be a random victim of a serial killer. During the attacks, Muhammad frequented the neighborhood where she lived, and some of the incidents occurred nearby. Additionally, he had earlier made threats against her. Mildred herself said that she was his intended target. However, Judge LeRoy Millette Jr. prevented prosecutors from presenting that theory during the trial, saying that a link had not been firmly established.
If the judge hadn't silenced the angle then the media surely would have.
While imprisoned, Malvo wrote a number of erratic diatribes about what he termed "jihad" against the United States. "I have been accused on my mission. Allah knows I'm gonna suffer now," he wrote. Because his rants and drawings featured not only such figures as Osama Bin Laden and Saddam Hussein, but also characters from the film series The Matrix, these musings were dismissed as immaterial. Some investigators reportedly said they had all but eliminated terrorist ties or political ideologies as a motive.
I doubt it's a coincidence that Muhammed migrated north to the Beltway after giving up on murdering his ex. When he couldn't revenge himself against his ex, he revenged himself against the System. Which might explain Malvo's Matrix scribbles, if Muhammed had used it as a metaphor.
Nonetheless, in at least one of the ensuing murder trials, a Virginia court found Muhammad guilty of killing "pursuant to the direction or order" of terrorism.
At the 2006 trial of Muhammad, Malvo testified that the aim of the killing spree was to kidnap children for the purpose of extorting money from the government and to "set up a camp to train children how to terrorize cities," with the ultimate goal being to "shut things down" across the United States.
Unlikely because no effort to kidnap children was actually committed. But one can see how Malvo might have got that idea, with Muhammed being "activated" by the loss of his kids.
We're done with the recap. Let's do Muhammed's story first.
Ex-wife of D.C. sniper details abuse
htt ps://www.clarionledger.com/story/news/2017/02/10/ex-wife-of-dc-sniper-details-domestic-abuse-preceding-his-killing-spree/97742830/
By Jerry Mitchell, 10 February 2017
I can't say much about her physiognomy because she uses too many cosmetics. Eyelids, nose and mouth seem very typical for her ethnic group.
Mildred Muhammad still bears the spiritual scars from her days she spent married to John Allen Muhammad, otherwise known as the "D.C. sniper," who along with Lee Boyd Malvo killed at least 17 people.
She spoke Friday at Jackson State University about the abuse she suffered in her marriage and the events leading to his killing spree, which she documents in her "Scared Silent" book.
Her husband was a happy person, but when he returned from the 1991 Gulf War, his personality changed, she said. "He was angry all the time, and he was diagnosed with post-traumatic stress disorder."
Could be either legit PTSD or coming home to find Tyrone in his bed.
Strife entered their marriage and the business they ran together, she said. "He would pick everything apart that I did and said that I wasn't smart. Nothing I did was good enough. Everybody was more important than me."
Occam's Razor, she got accustomed to running the business in his absence and didn't want to hand it over upon his return.
At a party, where people discussed marriages, he announced he never would have gotten married if he had it to do over again.
When she asked why, she said he replied, "It's mind over matter. I don't mind because you don't matter."
In 1999, she and her children separated from him. Although she received a restraining order against him, he still had weekend visitations with the children.
He obviously wasn't a threat to his kids.
In March 2000, he was scheduled to bring the children back to her after a weekend visit. Instead, he abducted the children and left for Antigua, where they interacted with Malvo, then 14.
Arrested for fraudulent immigration, Muhammad, the children and Malvo went back to the U.S., where she received custody of the children.
This time, she changed her name and clothes and went into hiding.
Months after that hearing, people began to die across the U.S. in random, unexplained shootings.
A year after that hearing, she watched television and saw the shootings that began to take place in the D.C. metro area.
She was horrified, but she was more worried about what her ex-husband might do to her.
She received a call from an official from the Alcohol, Tobacco and Firearms, informing her that her ex-husband was the D.C. sniper and that a man had been killed right down the street.
Federal authorities asked if she realized she was the target — a thought that chilled her.
Muhammad had tried to attack her at the courthouse, and she said he had told her that she was his enemy and that "as my enemy, he would kill me."
In 2009, Muhammad was executed, and Malvo is now serving six life sentences without parole.
Judge Millett was a feminist piece of lying shit to not allow that timeline of events at trial. This was not Sudden Jihad Syndrome. This was a father driven mad by his children being taken away from him.
Maybe the typically-fatherless Left doesn't understand what that can do to a father. Maybe they're too concerned with how White veterans might react to their children being kidnapped under color of law to remember the Black veteran who actually did react.
Interesting that while his natural kids were seized, Malvo was left to him. Per
htt ps://www.thefamouspeople.com/profiles/lee-boyd-malvo-34256.php
they met while Muhammed had an affair with Malvo's mother, who had apparently moved to Antigua in her own grab-the-kids-and-run. One thing about fathers, they get addicted to being married. Even after nasty divorces, they often go wife-hunting yet again.
Mildred said she has learned many lessons through the experience, including that "you have to love yourself more than you love your abuser. It is that emotional attachment that keeps you there."
With a bitch-wife holding THAT attitude, any husband would have chronic anger.
She learned, too, that if women need to leave, they should tell only one trusted friend, she said. "Any more than one will get back to the abuser."
Mildred had been talking shit against her husband behind his back. NO WONDER he was chronically angry and regretted ever marrying.
Many people fail to take domestic violence seriously, she said, because they believe "what goes on at home stays at home."
The truth is, she said, the violence doesn't stay at home.
Violence doesn't happen at all if the children stay home. Female empowerment to seize children away from their father will incite wrath in Daddy like little else can. All those protective instincts get fired up then pushed against each other when it's the wife he wants to protect harming the children he wants to protect. The stress of that has pushed many men into violence that they wouldn't otherwise do, from the Beltway Sniper to the hog farms of Iowa.
https://gunnerq.com/2019/09/20/turning-point-the-iowa-hog-farm-murder/
Speaking of pigs from Iowa…
DC sniper Lee Malvo gets married in prison
https://www.foxnews.com/us/dc-sniper-lee-malvo-gets-married-in-prison
By Louis Casiano, 10 March 2020
The Red Pill hits just keep coming!
Lee Boyd Malvo, who is serving life in a Virginia prison for his role in a 2002 sniper spree that left 10 people dead in the Washington, D.C., area, got married earlier this month.
The ceremony between Malvo, 35, and an unidentified woman took place at Red Onion State Prison, said Carmeta Albarus, who has served as an adviser and mentor for Malvo.
Her inner face (nose, mouth, eyes) is almost the same size as her outer face shape. That suggests a thin-skinned, reactive personality. Frizzy hair even by Negro standards (indicating disorderly thoughts) suggests that psychological counseling in a Supermax prison is probably the last thing she should be allowed to do.
(Frizzy hair can mean creativity instead of crazy. Albert Einstein had frizzy hair, for example. But I doubt Carmeta is a talented artist in her spare time.)
Segue
https://gowhereitzat.com/carmeta-albarus-msw-lcsw-r
Carmeta Albarus, a former school teacher in Jamaica, is the President and Founder of CVA Consulting Services Inc., a forensic social work firm based in Harlem, New York. Ms. Albarus has, since 1989, worked as a consultant within the criminal justice system gaining national prominence as a death penalty mitigation expert. Within this framework, she has been qualified as an expert in social history investigations and psychosocial assessments in both state and federal court. Her work has resulted in hundreds of clients being spared the death penalty, most notably that of the 'Washington D.C. sniper' case of Lee Boyd Malvo. She has appeared on CNN, BET, Larry King Live, E!T V, MSNBC, the History Channel, and other television stations. Ms. Albarus is the author of 'The Making of Lee Boyd Malvo, The DC Sniper'. Published by Columbia University Press, the book was named as one of the top books on justice for 2012 by the Atlantic. In addition, she is the co-author, along with Joan Pinnock, Esq. and Alvin McLean of the "Handbook for Jamaicans Coming to the United States: A Key to a Successful Future" published in 2017.
Translation, Carmeta is an expert in sparing the lives of Jamaican murderers. Malvo was himself born in Jamaica. A disaffected, unwanted white man might call that racism. A pundit might wonder if she's in New York because her work made her unwelcome in Jamaica.
"Over the past 17 years, he has grown despite his conditions of confinement," she said in a phone interview. "He has grown into an adult, and has found love with a wonderful young lady. … It was a beautiful ceremony."
God bless the paparazzi, they cracked her identity within 72 hours. Fuck the CIA!
D.C. Sniper's Jailhouse Bride Is a 'Trust Fund Baby' Turned Activist
https://www.thedailybeast.com/dc-sniper-lee-boyd-malvos-new-wife-sable-knapp-is-a-trust-fund-baby-turned-activist
13 March 2020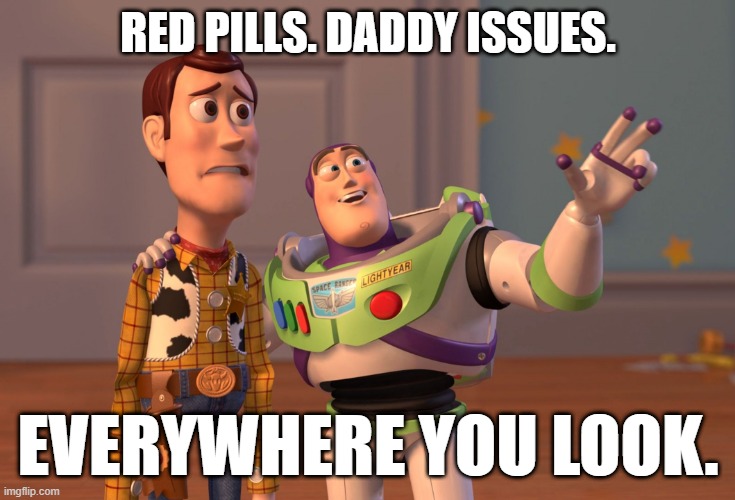 Lee Boyd Malvo, half of the two-man D.C. sniper team that killed 10 people in 2002, has found his "soul mate" in a wealthy political activist who spent a short amount of time in jail herself following a Black Lives Matter protest.
Malvo, 35, married Sable Noel Knapp, 30, in a low-key civil ceremony in Virginia's Red Onion State Prison on March 6, according to a marriage certificate filed in the Wise County Circuit Court.
Twu wuv… to an androgyne! After 17 years of incarceration, even mystery meat starts looking good. I'll say it again, execution is a kindness. The guilty don't have to live without hope, the innocent don't have to live with unnecessary expenses and professional victicrat SJWs like Carmeta have to get honest work.
Knapp, part of a prominent Iowa family of property developers and power brokers, has donated hundreds of thousands of dollars to political causes. However, the self-described "trust fund baby" has spent her adult years passionately advocating for social equality, wealth redistribution, and racial justice.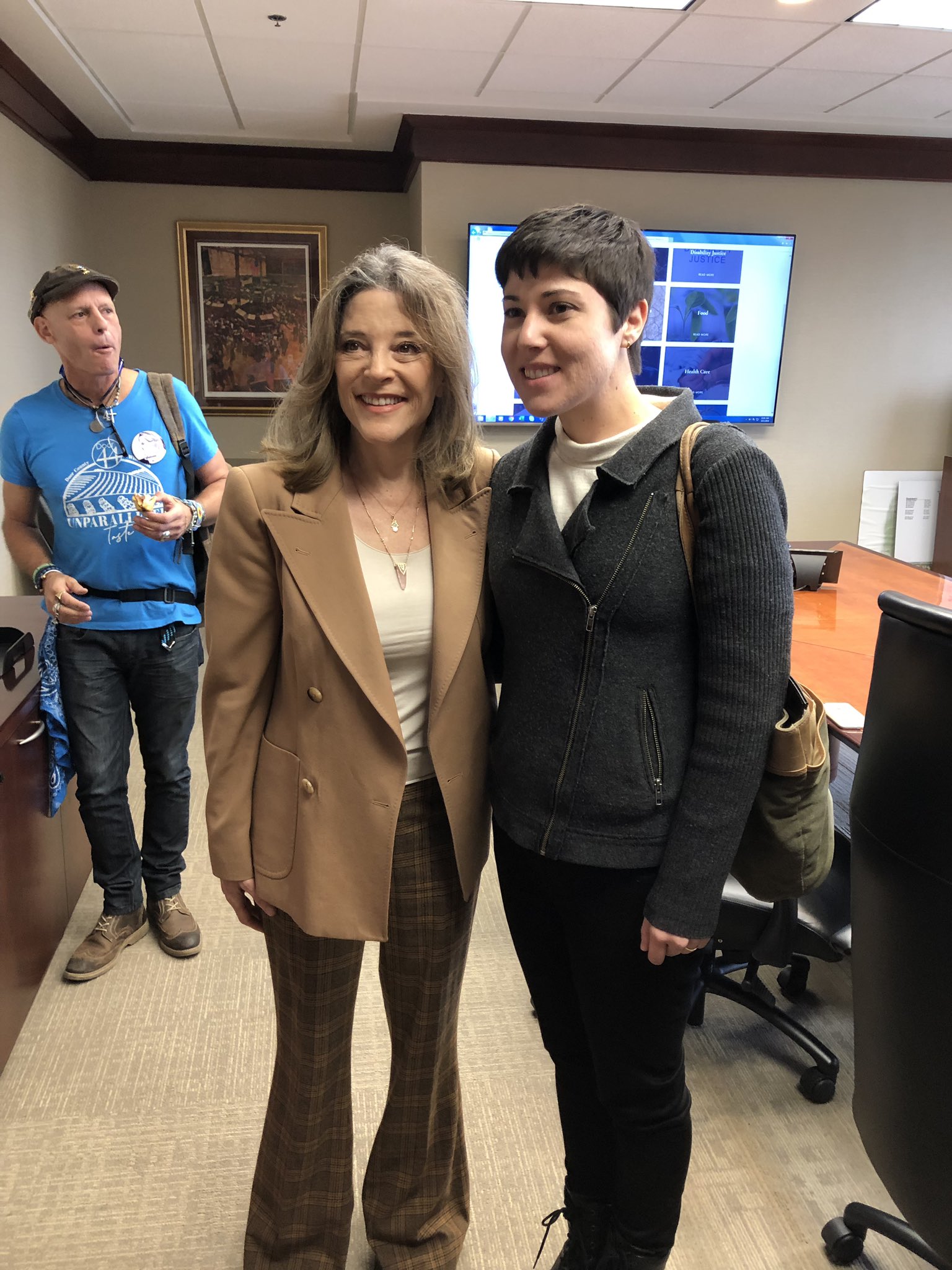 Knapp with her witch-faced mother. Where's Daddy?
Knapp lists her profession as a writer's assistant living in Portland, Maine. Her grandfather, Bill Knapp, runs one of Iowa's biggest real-estate companies and is responsible for building some of Des Moines' most iconic buildings. Her late father, Roger, was a professional tennis player in the 1980s.
I've seen this before, most recently with Mikaela Spielberg's engagement to a professional darts player (and professional elephant trainer, which I'd thought had given the celebrity matchup hope. Alas, she's already been arrested for domestic violence against him. BPDs are so misunderstood!).  The pattern is that young women who are both wealthy and feral intentionally marry poor providers of minor status. Usually after having whored herself out to the poor providers of major status, the ones sexy enough that they either don't have to settle for wedlock or know better than to settle for wedlock.
Roger died from complications of an aortic aneurysm. She's legit fatherless but to judge from the face, her mother didn't waste time accruing sexual mileage post-marriage.
Several buildings in Des Moines are named after the family, including the Knapp Center at Drake University, the Susan Knapp Amphitheater at the Iowa fairgrounds, and the William C. Knapp Emergency Department & Trauma Center at Iowa Methodist Medical Center.
Knapp, however, appears to have rejected much of her family's lavish lifestyle and instead involved herself in grassroots activism. She did not respond to The Daily Beast's requests for comment.
On Thursday, Roger Knapp's widow, Kem, told The Daily Beast: "I'm just gonna remain silent about the whole [marriage] thing."
A sane, caring mother would have vocally opposed Sable's hybristophiliac marriage to a convicted murderer, done specifically because she was raised to champion non-whites such as herself. Kem is a total failure as a parent.
The Washington Post first reported on the marriage but did not identify Knapp. Craig S. Cooley, one of Malvo's attorneys, told the Post the bride was "a very impressive young lady. Educated. Her eyes are wide open."
Yes, very educated. So educated that she is not even female. So educated that she'll throw away the family fortune to help a celebrity mass murderer escape justice. So educated that she hates her own people. So educated that she can't even enjoy the comfortable life that fate has given her. Only modern education can create such a miserable, genderless, self-destructive sack of eyes-wide-shut, useless meat.
Attend, ye Baby Boomers! Sable is living proof that a good economy is NOT the definition of a happy, stable, successful society. She is YOUR success story, not mine and not God's. She is disgusting.
[Cooley] said she started writing to Malvo about two years ago and began visiting him soon after that.
"She sees the good and sees Lee as I've always seen him, and I think the world would have seen him had Muhammad not taken over his life," he said.
Let's check on that "good" she sees.
I was born into wealth, and I benefit from government handouts
https://www.desmoinesregister.com/story/opinion/columnists/iowa-view/2017/10/12/born-into-wealth-and-benefit-government-handouts/754342001/
By Sable Knapp, 12 October 2017
Oh good, she's confessing her crimes! Sort of. That IS why she wrote this, to confess her crimes… of white privilege.
When I was 18, I worked at a restaurant in Valley Junction and attended Des Moines Area Community College. It was a nice period of time. I had a steady routine and the elements of my life felt balanced.
If I did the math right, her father died within a couple months of this event. Not sure if before or after.
I was washing dishes at the restaurant one afternoon when a regular customer stopped in to eat lunch and vent his frustrations with the government.
He complained that lazy, undeserving college kids such as myself were squandering his tax dollars. I listened intently to his rant, curious about the rationale of a man who called me lazy while I was at work.
His anger was palpable and I was shaken by his words. He made the types of disparaging remarks that are often aimed at the working class. When he berated others for their use of government assistance programs, my heart hurt as a trust fund baby, the real welfare queen.
Worthless Baby Boomers can't see past their own navels. Unfortunately, the story doesn't continue to give us any context. Sable only reported it as an example of the guilt she feels for being wealthy, which is misplaced guilt because she was still willing to do honest work.
Poverty is not a virtue. Wealth is not a crime. Laziness is a sin whether it's inheritance or welfare enabling it. But none dare call it sin.
I am grateful for my family and the access I experience, while simultaneously feeling the magnitude of societal dysfunction and widening inequality. As someone who receives portions of a real estate development fortune, I benefit from the kinds of government handouts that make such substantial private profit possible.
That statement says a lot about her "education".
Meanwhile, I see the way people I love are perpetually pushed back into the cycle of poverty even though they work hard, often at multiple jobs. I am not more deserving than others just because of the circumstances of my birth. There is no good reason I should benefit so excessively. I sure as hell don't need a tax break.
Was she actually benefiting from a tax break at the time? I don't know but can't imagine it. As usual, women talk to experience emotions more than communicate facts.
What is behind America's compulsory habit of demonizing the poor and praising the rich? This question requires a combination of soul searching and examining the structure of our economy. For America to have a healthy future, the American dream cannot continue to rest on the ability to take advantage of others in the name of profit.
Nobody demonizes the poor. Our government can't empower the poor against the productive fast enough or far enough. Somebody is pumping lies into her head and probably not her father.
Oh, that's right. She was attending community college at the time… her first steps into the world of Marxist indoctrination.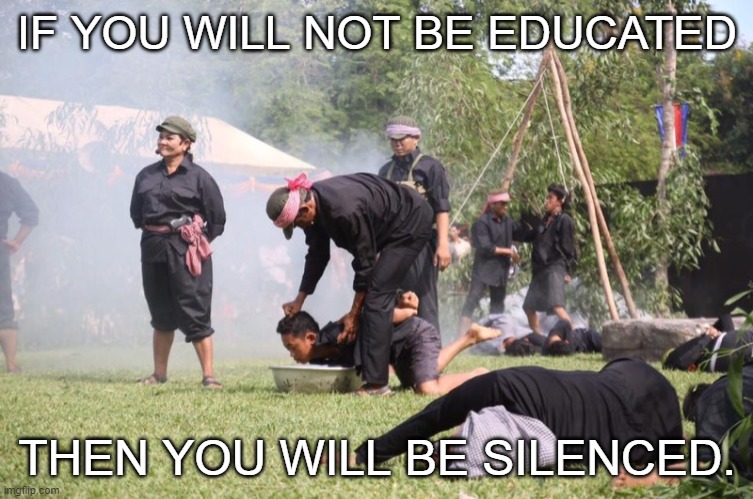 The economic strain on the working class and the middle class is the result of decisions made by the owning class. Traditional charity is not the solution to this issue. Charity is often dehumanizing and ineffective in the long term. Resources need to be directed toward eradicating the roots of injustice. When a pipe is leaking, a bucket can be helpful temporarily, but it is the pipe that needs to be repaired.
The transfer of resources by the resources' owner, sure. Sable can use her inheritance to help those in need as much as she wants. But the transfer of resources by a central authority against the owner's wishes is armed robbery. Even if it's just taxation, it's armed robbery unless the productive people who pay it are the ones who benefit from it.
Government is supposed to be a two-way street. It benefits the persons who pay into it. Government that benefits non-supporters at the expense of its supporters is perfect anarcho-tyranny.
In "Class Lives: Stories From Across Our Economic Divide," Anne Ellinger writes, "Over time I developed this philosophy, which I found clarifying. There are aspects of 'class privilege' that really should be the rights of all: clean air and water, economic security, self-determination, meaningful work, good health care and education, to name just a few. When I'm ashamed of those privileges or hold back from enjoying them, I don't help anyone; only working to assure their broader access helps. Other aspects of 'class privilege' really should be allowed to no one: the power to exploit others, to destroy natural resources, to waste, to assume your way is the only or best way, to be oblivious and arrogant. To call these very different things by the simple name 'privilege' obscures their profound difference and frequently stirs up paralyzing shame instead of motivating action."
Ellinger is, per LinkedIn, a teacher for West Des Moines Community Schools… and therefore, almost certainly the Communist filling Sable's head with these lies. Sable is not the brightest bulb in the office park to mindlessly believe what she's told like that.
But that's why she went to college, right? To be taught what's important? If she went to find a husband then epic fail.
Class is not an easy topic to discuss, but by bringing it out into the open we can bridge the divide. By letting go of force and control, we can see a larger picture. With compassion, we can recognize that all of us have unique experiences and shared needs. Slowing down to connect on a human level, complete with our flaws and awkwardness, is a vital step in our healing and growth.
The article's pic of Sable. Only a fag or a lifer would put a ring on THAT. Anne clearly doesn't deserve all the blame for Sable being raised wrong.
Malvo is not a lucky guy. But if he makes parole in 2024, his first chance for it, then he'll walk out of prison as a millionaire.
Matriarchy isn't literal rule by women. It's anti-patriarchy, the separation of power from responsibility, the servant ruling over her master. The hopelessly-deceived, arrested-development child leading the nation. (Looking at YOU, Greta Thunberg!)
Mildred took her husband's children away from their father because she refused to submit when her husband returned from war.
Uma, Malvo's mother, fled Jamaica to take Malvo away from a no-doubt "abuuusive" father. Forrr the chillldren! except for how it turned out.
The authorities covered up the Daddy issues, no doubt fearing that people would connect the dots between Toxic Masculinity and the authorities' twisting the natural instincts of fatherhood.
Sable was raised by a vile mother and malignant college system after losing her father, and possibly before if he'd been chosen by wifey specifically because he was controllable… not to speak ill of the dead, but it's an observable pattern. When she ended up with a criminal record for participating with a black extremist group (BLM at a protest in Portland, Maine), everybody praised her for her foolishness.
Malvo was taught, in prison no less, that he was being victimized by the System because it arrested him at too young of a young age and because he was black Jamaican… and furthermore, that murdering 17 innocents was bad but him being put to death in consequence would be completely unacceptable.
Is there one single way in which the saga of the DC Snipers is NOT a postcard of America's matriarchy-fueled future? Money grossly misspent on sympathy for the devil while decent men are driven to desperate, violent action.
And driving it all, is fathers being torn away from their children.