New York has so many stories of pure, tragicomic horror exploding out of Pandora's "bail reform" box that I had trouble finalizing this post!
Suspect deemed a 'menace to society' on the run thanks to New York bail reform law
htt ps://www.foxnews.com/media/suspect-deemed-menace-society-on-run-ny-bail-reform
By Talia Kaplan, 30 January 2020
"Everybody is frustrated" with New York's newly enacted bail reform law, Nassau County Police Commissioner Patrick Ryder said Thursday on "Fox & Friends."
Ryder said those frustrated include judges and officers because "we're all trying to do what's right in the criminal justice system, but they're almost preparing us to fail."
"We're swimming upstream and nobody is helping," he continued.
On Thursday, Ryder brought up a case in Nassau County involving alleged two-time bank robber, Romell Nellis.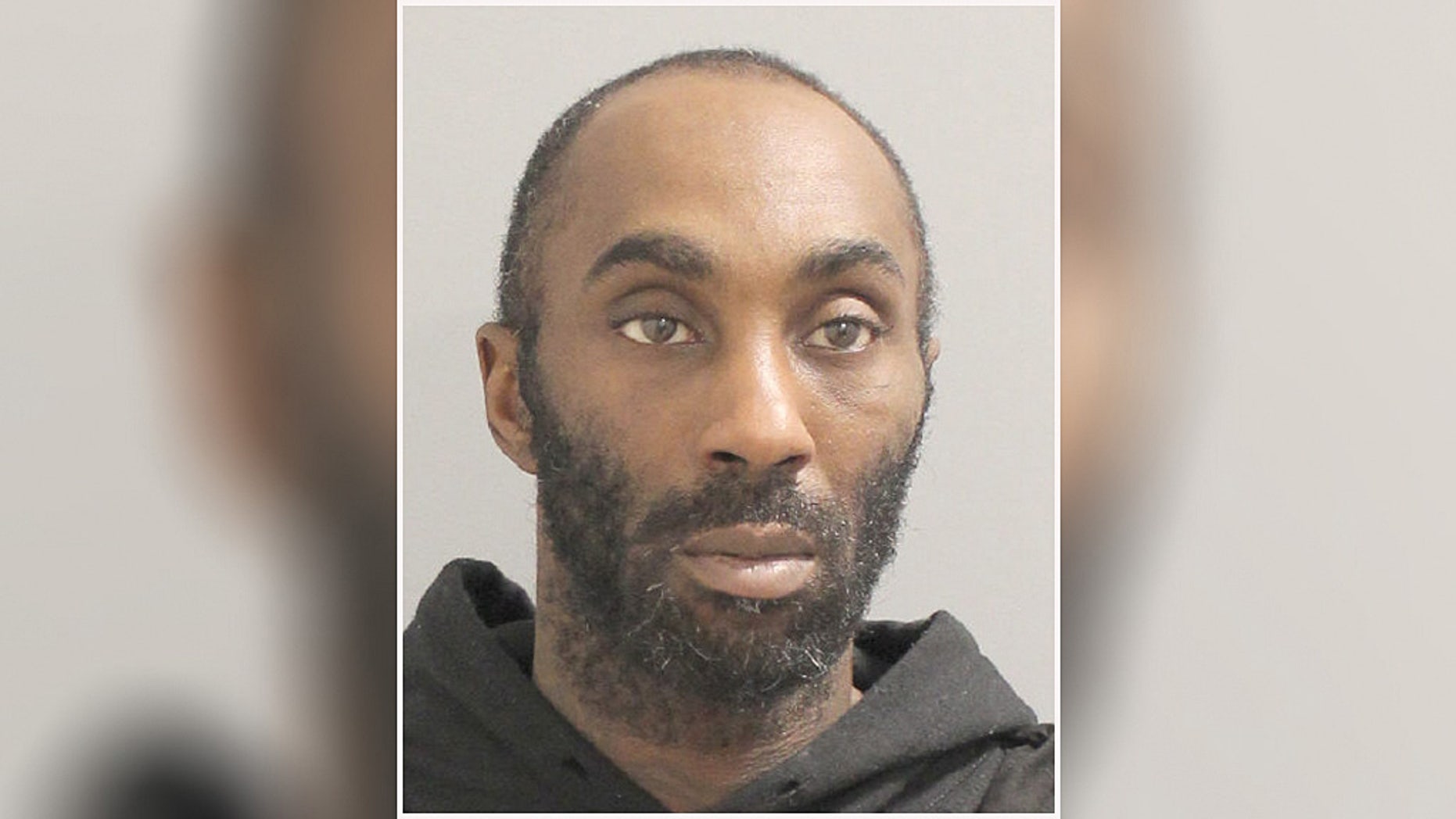 "This guy, Romell Nellis, should have stayed in jail, he should not be out," Ryder said.
He told host Brian Kilmeade that Nellis has a history with drugs, including arrests for sales and possession. Nellis, Ryder said, was arrested twice in December, about two weeks apart, for allegedly robbing banks.
Bank robbery is a nonviolent, victimless crime and therefore shouldn't be punished harshly! Also, Nellis is not white and therefore shouldn't be punished at all!
When Nellis appeared in court, Nassau County District Judge David McAndrews reportedly ignored the state's controversial bail-reform law and refused to release him because he believed Nellis was a "menace to society."
Boom, there it is. At long last, civil disobedience by the authorities! "This is what the law says, and I say the law is wrong, and the right thing to do is punish this evildoer."
Thank you, Judge McAndrews for refusing to cooperate with those treacherous, quisling, social-engineering legislators!
"When we arrest him, we get him in front of the district court judge. He decides — and kudos to him for trying — he turns around and says, 'Hey, we're going to hold him on bail,'" Ryder told Kilmeade.
Judge McAndrews admitted in court that Nellis wasn't charged with a "bondable or bail offense," however still ordered him held on bond, The New York Post reported.
Seriously, that takes a couple stones. Thank you again, McAndrews!
A higher-level judge reversed the order and released Nellis with an ankle monitor. Nellis then reportedly cut the ankle bracelet off.
But but but Nellis wasn't supposed to do that! We have a law here that says he shouldn't! Perhaps if we had demanded some form of surety, he would have kept his court date and not gotten into new trouble in the meantime… nah, that would be rayciss!
"The higher court judge, which is the right call because of the new rule, dismissed it and said, 'No we got to let him out, but we'll put an ankle bracelet on him," Ryder told Kilmeade. "Two days later he cuts it off and he's out there."
No, it was the WRONG call. It was merely the "legal" call. What is righteous and what is legal are two different concepts… even in good times, when the gap is minimized.
Under previous New York law, prosecutors would determine whether to make a bail recommendation or agree to have the defendant released on their own recognizance. The case judge would then make a determination. Defense attorneys would typically make arguments that bail would be inappropriate, or should be set at a low amount, which judges would take into consideration.
Under the new law, courts are now prohibited from setting any monetary bail or keeping defendants in custody before trial in almost every type of misdemeanor case, and for a long list of felonies as well.
"You can't make sense of it, it doesn't make sense," Ryder said on Thursday. "Bail reform was meant to be fair for all, not to take away discretion from judges looking at criminal history."
It WAS fair for all and that was the problem. "Fair" got too many vibrants convicted. "Fair" gave white people a stable, prosperous nation. ((Some people)) didn't like that.
On Thursday, Kilmeade listed crimes that no longer require bail in New York including, criminally negligent homicide, second-degree manslaughter, third-degree assault, burglary and stalking.
YES! Voluntary manslaughter is finally legal! I got this long list of arrogant pricks that… aww, shiiiit, that's the wrong coast for this Californian. *puts list away*
And it isn't really legal, anyway. You just can't be imprisoned for killing until the jury reaches a verdict. To hell with the ankle monitor, Officer, just tap my smartphone like the NSA does!
But still… it's one step closer to the re-legalization of dueling. Which I think would be a good thing.
Other people approve of de Blasio's light-handed approach, too.
Segue
Convict Who Thanked New York Democrats for Abolishing Bail Arrested for 140th Time
https://www.breitbart.com/politics/2020/02/19/convict-who-thanked-new-york-democrats-for-abolishing-bail-arrested-for-140th-time/
By John Binder, 19 February 2020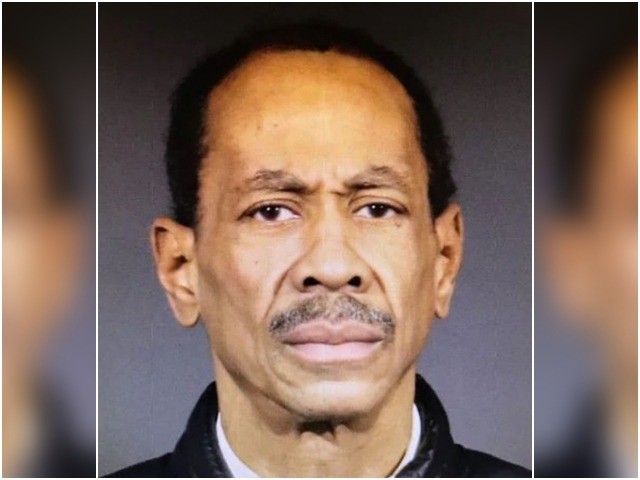 Triangular nostrils are an indicator of social hostility, although I can't quite confirm it with this camera angle. Moderately wide (nonconformist) ears and the inner ear cup extends beyond the outer; he may have a tendency to project his inner life upon his outer life. His mouth has large nasolabial lines that indicate a past of disappointment or privation. A passionate talker to judge from thick lips.
His eyes give the impression of not pointing in the same direction. I wonder if he's shifty-eyed in real life… and you've already heard about shifty-eyed scoundrels.
A convicted felon who thanked New York Democrats this week for eliminating bail for a series of crimes deemed "non-violent" was arrested for the 140th time, just days after he was released from New York City Police Department (NYPD) custody.
Career criminal Charles Barry, 56-years-old, was arrested Tuesday evening by NYPD for allegedly scamming a Belgian tourist on the New York City subway, provoking his 140th arrest, as the New York Daily News noted.
Barry is likely to be released from jail almost immediately, yet again, thanks to New York's new bail reform — signed into law by Gov. Andrew Cuomo (D) — that frees suspects back into the public almost immediately following their arrest. NYPD told the Daily News that Barry will be charged with fraudulent accosting, a charge where he will pay no bail to get out of jail.
The crimes for which bail has been eliminated include second-degree manslaughter, aggravated vehicular assault, third-degree assault, promoting an obscene sexual performance by a child, criminally negligent homicide, or aggravated vehicular homicide.
Barry had just been arrested for the 139th time earlier this week, as Breitbart News reported, and thanked elected Democrats in New York for passing the bail reform law that allows him to be released every time he is arrested for a crime considered "non-violent."
"I'm famous! I take $200, $300 a day of your money, cracker! You can't stop me!" Barry told a Daily News reporter. "Bail reform, it's lit! It's the Democrats! The Democrats know me and the Republicans fear me. You can't touch me! I can't be stopped!"
Passionate mouth confirmed. Preoccupation with money confirms the nasolabial lines, too. Isn't it great how only white people are capable of racism? How you never find racist people in Africa or Asia?
"It's a great thing. It's a beautiful thing," Barry said of the Democrats' bail reform law. "They punk'd people out for bullshit crimes."
Thus far, Barry has been arrested a total of seven times in New York City since Cuomo signed the bail reform law. Each time, he was almost immediately released from jail.
Barry's criminal record includes six felony convictions, 87 misdemeanor convictions, and 21 skipped court hearings. Barry's record also includes spending six criminal sentences in state prison, including stints for drug dealing and grand larceny.
In another case, six accused drug dealers — three of whom are illegal aliens — were freed by New York after their arrangement following their arrests for allegedly operating a $7 million heroin-fentanyl packaging ring in the Bronx. Likewise, an illegal alien now accused of murdering a 92-year-old elderly woman in Queens, New York, was set free from jail thanks to the bail reform law months before the alleged murder.
Good-bye, police, hello, Batman? That's what society is going to be if police don't start taking out some high-level trash. Just because a thug won an election doesn't mean he's not a thug anymore, although it often means he's untouchable by "legal" methods. In fact, in a democracy winning an election is prima facie proof of conspiracy to steal tax revenue. Why else do candidates pay much more money to win office than the office actually pays? The noble goodness of their hearts? Then how can they afford to do that enough times to have an entire career in politics?
End segue.
"We have 15 days to turn over all your [our] evidence for the defense counsel to go prepare for his case, in that 15 days, if we don't start to turn everything over and make the time period the cases get dismissed," Ryder said, referring to another problem facing law enforcement. "So not only are they [criminals] getting out, but they're setting us up for failure [in] that if we don't get everything done in that 15 days, they're going to start dismissing the cases."
When Kilmeade asked if any help is on the way Ryder said, "I believe Albany is listening and I think there are some common sense decisions that have to be made. But they got to move quicker, that's all we're asking."
The part I highlighted? That includes the personal identities of witnesses. Which has already seen witnesses murdered!
Witness Murdered After New York Law Revealed His Identity in MS-13 Trial
By John Binder, 6 February 2020
A violent crime victim ready to testify against MS-13 Gang members in Long Island, New York, has been murdered after Gov. Andrew Cuomo's (D) latest jailbreak law forced witness names to be revealed to the defense in the criminal case.
Wilmer Maldonado Rodriguez, 36-years-old, who was set to testify against MS-13 Gang members who had allegedly beaten and stabbed him in October 2018, was found bludgeoned to death after Cuomo's law forced his identity to be released to the defense in the ongoing pre-trial stage, according to Newsday.
Segue
https://www.newsday.com/amp/long-island/crime/witness-murder-reform-new-cassel-1.41460454?__twitter_impression=true
Rodriguez was attacked when he intervened in October 2018 when two boys were allegedly threatened by MS-13 and was struck with a bat in the head and stabbed multiple times, authorities said. 
Nassau Police Commissioner Patrick Ryder said even before Rodriguez was killed, he was assaulted and another victim was shot at — acts of intimidation that Ryder said began after the previously sealed evidence in the case was disclosed to defense attorneys.
If TWO witnesses were attacked after the defense lawyers were given the names then it's time to provide the lawyers' home addresses to local cops. But it's even worse than that: Rodriguez was homeless. It had to have taken a manhunt by MS-13 to locate him.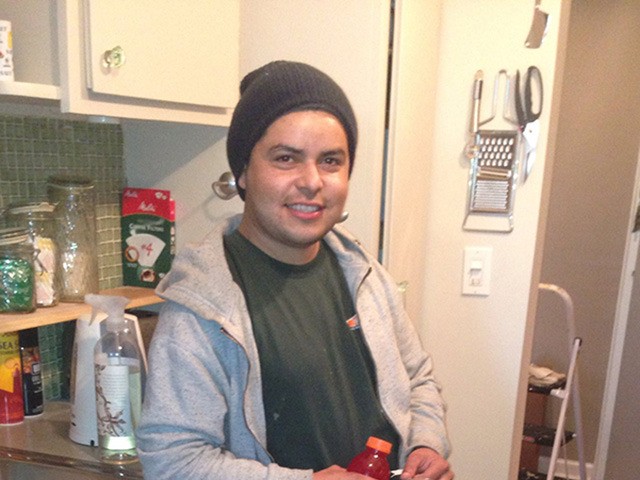 Cause of death for Rodriguez was bludgeoning. No arrest yet. You did righteous, Wilmer. God grant you a home in heaven.
End Segue
"This courageous man was prepared to testify against his alleged assailants at an upcoming trial, but he was brutally beaten to death before he could," Nassau County District Attorney Madeline Singas said in a statement to the media.
"This case underscores the importance of safeguarding the identities of witnesses and victims of crime and our hearts are with Mr. Maldonado's family and friends as we grieve his loss," Singas said.
The judge should have done what Judge McAndrews did and refused to comply with a law whose only possible purpose is helping the guilty escape justice. But no, the judge did the LEGAL thing instead and the witness got dirt-napped as a direct consequence.
Originally, Rodriguez's identity was protected as a witness against the MS-13 Gang members in the alleged 2018 attack. As Breitbart News warned in December 2019, though, Rodriguez's identity was released to the defense after elected New York Democrats and Cuomo passed a jailbreak law that mandates witnesses for the prosecution be turned over to the defense in criminal trials no later than 15 days after the defendants' arraignment.
The judge in the trial told the defense not to reveal Rodriguez's identity to their clients until the trial started.
Those scumbag lawyers have innocent blood on their hands. Frankly, so does the judge, but he at least didn't tell the gangsters.
"I never gave him the name of those people. And he never asked me for it," Greg Madey said Wednesday, the defense attorney for one of the defendants, Denis Pineda, 20. "I'm offended by the allegation that Denis Pineda had something to do with orchestrating this murder," he added of Rodriguez's slaying. [Emphasis added]
Justin Feinman, the defense attorney for Elian Ramos Velasquez, 19, said that the suggestion "at this point to say that it was a defense attorney that leaked without more information is completely inappropriate."
Feinman gets my vote on who ratted out the witness because he lied with that statement. It is entirely appropriate, if perhaps "offensive", to suspect that MS-13 was tipped off by its attorneys who will probably win the case now that the prosecution is down a witness. Not that Greg is a distant second in my suspicion. Pineda didn't care to learn who the witness was? Hmm.
End segue.
The New York law, which went into effect this January, ensures that suspects accused of crimes deemed "non-violent" are not jailed before their trial dates and do not have to post bail. Instead, these suspects are released directly back into the public and expected to show up for their court dates.
Those so-called non-violent crimes include second-degree manslaughter, aggravated vehicular assault, promoting an obscene sexual performance by a child, possessing an obscene sexual performance by a child, criminally negligent homicide, and aggravated vehicular homicide.
Likewise, if suspects show up to their court dates after their release, New York City Mayor Bill de Blasio has started a program to gift them with prizes like Mets tickets, movie passes, and gift cards.
OWWW MY BRAIIIIN!!!!!!
"Congratulations! You showed up for your bank robbery court date! You get a participation prize at taxpayer expense because poverty causes crime!"
Go Time is coming for police, when the legal thing to do is blatant injustice against the innocent.