In the worst incident of #MeToo I've yet found, surpassing even the Duke Lacrosse false accusation, is a medical doctor formally charged with up to one thousand counts of date rape and forcible drugging over a three-year period. ALL of which have just been dropped for lack of evidence.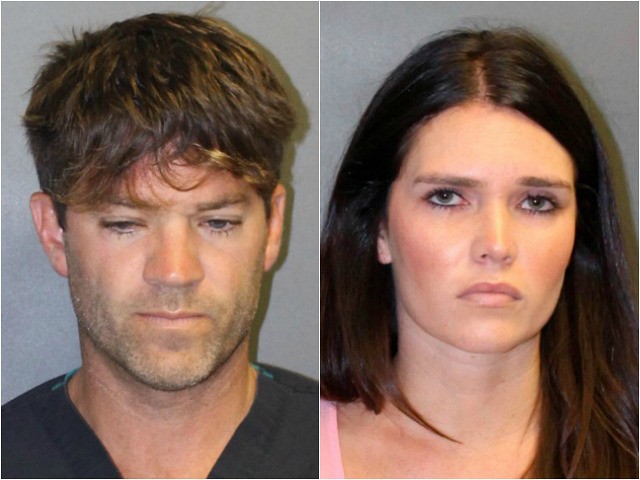 Left is Grant Robicheaux. I can't tell anything about the eyes; if this is a mug shot then it's an unprofessional one. A strong chin on this one; I can see him as a college athlete more easily than a roofie-slipping male feminist. Curly hair indicates high libido, however, so there is that. A large nose & nostrils indicates high social energy. He might have a big family or like to party. It looks like he has pronounced maxillofacial bones (bone ridge from cheeks to upper ears) which is strongly associated with sex appeal. So the incel community believes, anyway.
Cerissa Riley is trouble, however. Sampan eyes indicate "Cluster B disorders", as they say in the business. Narrow, upturned nose and pessimistic mouth suggest low social energy which is at odds with her carefully-maintained hair. Add rationally horizontal eyebrows and I conclude "emotion vampire". If Grant really is a Chad then he could have done better than Riley.
We begin two years ago.
Grant Robicheaux & Cerissa Riley: Surgeon & Girlfriend Accused of Raping Drugged Women
Grant Robicheaux & Cerissa Riley: Surgeon & Girlfriend Accused of Raping Drugged Women
18 September 2018
California surgeon who once appeared on a Bravo TV dating show and his girlfriend are accused of drugging and raping two women and authorities believe there could be many other victims. Grant Robicheaux and Cerissa Riley were arrested on September 11 on rape and several other charges, the Orange County District Attorney's Office said in a press release.
Robicheaux is a 38-year-old Newport Beach resident who appeared on the Bravo show "Online Dating Rituals of the American Male" in 2014. Riley, 31, is from Brea, California, and has worked as a dance teacher. They are accused of working "in tandem" to supply drugs to their victims and then sexually assault the women while they were unable to consent, District Attorney Tony Rackauckas said in the press release.
"The defendants may have traveled together to various festivals and locations since 2015 including Burning Man in Black Rock Desert, Nevada, Dirtybird Campout festival in Silverado, Splash House festival in Palm Springs, and landmarks near Page, Arizona," the district attorney's office said. Robicheaux and Riley were both released on $100,000 bond on September 17. They are scheduled to appear in court in October.
"All allegations of non-consensual sex are unequivocally denied by Grant Robicheaux and his girlfriend Cerissa Riley," a statement provided to Heavy on behalf of their attorneys said. "They have been aware of these accusations for a number of months, and each of them will formally deny the truth of these allegations at their first opportunity in court. Dr. Robicheaux and Ms. Riley believe that such allegations do a disservice to, and dangerously undermine, the true victims of sexual assault, and they are eager to have the proper spotlight shed on this case in a public trial.
"It must be noted that none of the allegations in this matter relate to or concern Dr. Robicheaux's medical practice or patients in any way. They both thank their families and friends for their continued support," the statement from the couple's attorneys said.
Meanwhile, Rackauckas said the couple used their looks and status to gain the trust of the alleged victims.
"People often assume rapists are creepy, scary men who lunge out from hiding amongst bushes and attack unsuspecting women. The reality is that rapists come in all socioeconomic groups, any background," Rackauckas said at a press conference on September 18. "It's important to understand that rapists can look like anyone. They can be anyone. They can be either gender."
Technically true, although the vast majority of rape-rapists in USA are atheists generally and male feminists specifically. Christians who believe they'll go to Hell for sexual assault tend to not do it even when nobody is watching.
He continued, "This morning, my office is announcing the filing of charges and arrest of well-known orthopedic surgeon Grant Robicheaux and his female companion Cerissa Riley. In the materials we've seized, there are thousands and thousands of videos and images on Robicheaux's phone, many also including Riley, which we're now meticulously going through. There are several videos where the women in the videos appear to be highly intoxicated beyond the ability to consent or resist and they're barely responsive to the defendant's sexual advances. Based on this evidence, we believe there may be many unidentified victims out there."
First red flag goes up: the DA claimed that a hard-partying couple's home videos of friends at Burning Man was admissible evidence of multiple, coercive rapes. Come on, dude. Most Burners get in the car to go to Burning Man expecting to have drunk/drugged sex with random strangers. You'll never convince me that the music is the main draw, let alone the scenery. Such "festivals" are like marriages: you give your legal consent to sex at the door as you walk in and it's binding until you leave.
According to prosecutors, the first incident occurred in April 2016, when Grant William Robicheaux and Cerissa Laura Riley met the 32-year-old victim at a Newport Beach restaurant. On April 10, the couple invited her to a party in Newport Beach and then escorted her to their apartment "once she was intoxicated," the district attorney's office said.
"The defendants are accused of supplying multiple drugs to the victim then raping and orally copulating her while she was prevented from resisting due to intoxicating and controlled substances and they should have reasonably known of her condition," according to the press release. The woman went to the Newport Beach Police Department the next day and underwent a forensic exam, which tested positive for multiple controlled substances, according to prosecutors.
That's not a convincing argument, either.
Rackauckas told reporters there is no evidence any of the alleged crimes took place in a medical setting. He also said they don't know whether all the incidents happened the same way. "But we do see is that there is bar, the couple is in a bar, Cerissa introduces her, meets the lady and then introduces her to Robicheaux and then they invite her to a party." In one case, the party was on a boat, Rackauckas said. "She's having some drinks, she feels more intoxicated by the drinks than would ordinarily be expected, pretty soon she's very intoxicated and hardly knows what's going on. They take her to his apartment and perform all of these sex acts on her. So that's the general way that we've seen it."
Such reasoning is why fraternity life on college campuses is now deader than nigger jokes. It's called regret rape, prosecutor. She had her fun and come the next morning (heh), she didn't want anybody to think of her as a slut.
Rackauckas said at the press conference, "women who have encountered these two might have felt a false sense of security due to the fact that both defendants are clean cut and good looking. We tend to trust doctors who take an oath to do no harm. The second defendant being a female is key. A woman purporting to be his girlfriend clearly paid a significant role in disarming the victims and making them feel comfortable and safe. We believe the defendants used their good looks and charm to lower the inhibitions of their potential prey."
Tony is off his meds to speculate to the press like that. He brings up a good point, however. "We tend to trust doctors who take an oath to do no harm"? How about "Party girls go to the homes of trendy doctors who have access to the good dope"?
That would be why the party kept ending up at the "doctor's house".
Robicheaux was charged with rape by use of drugs, oral copulation by anesthesia or controlled substance, assault with intent to commit sexual offense, four counts of possession of a controlled substance for sale and two counts of possession of an assault weapon. He additionally faces sentencing enhancements for being "personally armed with (a) firearm during health and safety code violation."
Riley was charged with rape by use of drugs, oral copulation by anesthesia or controlled substance, assault with intent to commit sexual offense and four counts of possession of a controlled substance for sale, with a sentencing enhancement for being "knowingly vicariously armed with firearm."
Vicariously armed??? Da fuq izzat?
vi·​car·​i·​ous | \ vī-ˈker-ē-əs
1. Experienced or realized through imaginative or sympathetic participation in the experience of another
"The police found an imaginary deadly weapon on his person."
2. that has been delegated
"He was armed with a CCW permit."
3. performed or suffered by one person as a substitute for another or to the benefit or advantage of another : SUBSTITUTIONARY
"Grant used his Johnson as a deadly weapon but to no avail… the girls kept coming!"
4. Occurring in an unexpected or abnormal part of the body instead of the usual one
Two out of four definitions agree that Grant's dick was the assault weapon. And look, he was simultaneously charged with *drum roll* sexual assault!!!
*Serious inquiry* Vicariously armed means something like, for example, there was an accessible firearm in Grant's house at the time of the alleged rapes.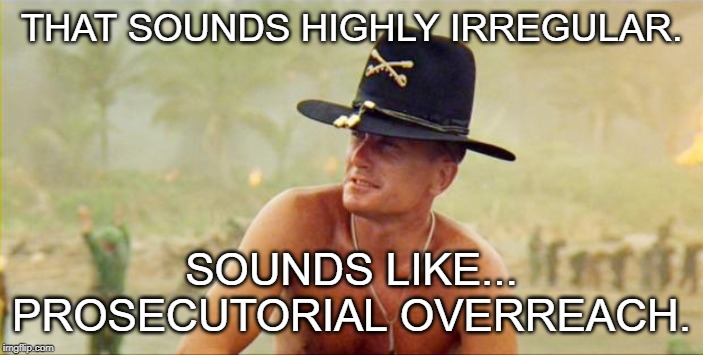 Rackauckas said there were a "number of drugs" found in Robicheaux's apartment, including ecstasy, date rape drug and cocaine, "nothing that would be a pure anesthetic." Rackauckas said none of the drugs appeared to have come from a hospital or medical setting, but were more of the "illegal type," not "hospital anaesthetic."
Huh. Doctor Grant *didn't* procure the dope for his party animals. And in fact, he wasn't charged for any drug possession either.
Good girlfriend!
Detectives submitted the case to the Orange County District Attorney's Office for review on September 6 and after charges were filed on the 11th, the couple was arrested on September 12, the DA said. District Attorney Tony Rackauckas said his office worked with the Newport Beach Police Department to find evidence that broke the case and led to the charges.
"We have all these videos and a lot of the women on those videos look like they're not able to consent. They look like they're certainly past that point. Some appear to be intoxicated to the point of unconsciousness or near unconsciousness," the district attorney said. Rackauckas said some of the videos showed "sex acts." There is no evidence the videos were posted online or shared, Rackauckas said. The first victim was recorded on video, he said.
That last paragraph appears to have been the sum total of evidence against Grant & Riley.
He added, "I want women out there to know that the Orange County District Attorney's Office is taking this case very seriously. We know some victims might blame themselves, they might feel there's no crime to report because they knowingly drank alcohol or consumed illegal substances with the defendants. But you need to hear this: your conscious decisions to party with these defendants or with anybody using alcohol or other intoxicating substances does not give them a pass to rape, assault or have sex with you once you're past the point of consent. To do so is a crime."
White knight bullshit.
Here's a better picture of Grant. I was right about him being athletic; at minimum, he's no stranger to the gym. And yes, probably an easy success with the ladies.
In 2014, Grant Robicheaux appeared on the short-lived Bravo reality TV series, "Online Dating Rituals of an American Male," as one of two participants on the fifth episode of the show's lone season. Robicheaux was billed as "Grant R." on the show. His section of the episode was titled, "Three's a Crowd." The Bravo website says, "Grant, is a 33-year-old orthopaedic surgeon who was recently named Orange County's "Most Successful and Eligible Bachelor." Even though he seems pretty mellow about the title, he's really not. The truth is Grant is looking for someone just like him—perfect. And once he does, he has a bunch of plans for their perfect life together, including twins (one boy and one girl, natch). The thing that Grant doesn't seem to realize is that he is very clearly in love with his roommate's girlfriend … Oh, P.S., all three of them live together."
The website states Robicheaux, "has a plan: to find the perfect woman, have a fantasy wedding and raise the All-American family. With guidance from his roommate, Grant turns to online dating to find the woman of his dreams."
The episode is still available on Bravo's website. During the episode, Robicheaux went on dates with three women he picked out of online dating profiles provided by the show's producers. During the first date, Robicheaux told the woman, "I want a destination wedding, I wanna crush the plates, I wanna be carried in a chair. I want the best of everything!" She told him her dream wedding consisted of "getting drunk and having sex."
I sense a trend in Romeo's dating life.
On his second date, Robicheaux learned the woman he was with didn't drink, which was a "no-go on his perfect checklist," according to the Bravo website. On the third date, Robicheaux invited the woman onto a boat with his roommate and his roommate's girlfriend. "wasn't super freaked out about the foursome date, or the fact that she was alone with a stranger she met on the Internet and his accomplices friends on a boat with no escape, but she was pretty freaked out when (the roommate's girlfriend) asked her if she was a virgin," the website says in the synopsis of the episode. At the end of the show, Robicheaux decided to continue his dating search.
Actually, she sounds like a keeper, a girl who wanted a little fun but got reasonably nervous when the dating show went South Crotch. Although how she didn't see it coming is beyond me.
Cerissa Riley, who was born Cerissa Gilligan, was married in 2011, public records show. She was divorced in 2017, according to Orange County court records. Rackauckas said he did not know when or where Riley and Robicheaux met. A video posted on YouTube by Riley in January 2016 shows her and Robicheaux on a trip to Mexico. Along with Brea, California, Riley has lived in Anaheim and Costa Mesa, California, and in Orem, Utah, according to public records.
Not a single mother, fortunately, but yes, Grant the celebrity orthopedic surgeon could have done much better in the girlfriend department. Or not. A proper wife would not have tolerated his drug-fueled fornications.
"Law enforcement investigating this case believe there may be additional victims. If you believe you have been a victim, or have information related to the crime and about the defendants, please call Supervising Investigator Eric Wiseman at ###," the district attorney's office said. The case is being prosecuted by Deputy District Attorney Michael Carroll, of the sexual assault unit.
Prosecutor Tony called for more victims against a guy he knew loved to party hard. The MeToo bitches answered his dog whistle.
Grant Robicheaux: Doctor faces five new rape charges as more alleged victims come forward
https://www.independent.co.uk/news/world/americas/grant-robicheaux-rape-case-cerissa-riley-court-california-orange-county-a8592256.html
Prosecutors in Southern California had said they believed there were more victims when they charged a couple last month with drugging and sexually assaulting two women the couple had met on social outings.
This week, prosecutors announced additional charges in the couple's case after five more accusers came forward.
The Orange County district attorney, Tony Rackauckas, told a news conference on Wednesday that Grant Robicheaux, 38, an orthopeadic surgeon, had been charged with sexually assaulting five additional women, and that Cerissa Riley, 31, a teacher, received charges for additional assaults of three of them.
Both defendants also now face a charge of kidnapping to commit a sexual offence of three women in 2016 and 2017, Mr Rackauckas said. Investigators believe the defendants met the victims in a public place where the couple drugged them, and took them to Mr Robicheaux's home to sexually assault them after they were incapable of consenting.
On Wednesday, the two pleaded not guilty in state court to the new charges, said Michelle Van Der Linden, a spokeswoman at the district attorney's office. The couple remained free on bail of $1m (£767,000), she said.
Crime doesn't pay. Orthopedic surgery does.
At the news conference, Mr Rackauckas praised the five women who had recently come forward. "Their echoed sentiment was that they wanted to support the first two women who came forward, and to make sure that no one else suffers in silence the way they did," he said.
"We think there are more victims out there," he added.
More and even less credible victims!
Investigators believe that Mr Robicheaux and Ms Riley met their alleged victims at bars, parties and festivals, including Dirtybird Campout in Silverado, California, and Burning Man in the Black Rock Desert in Nevada. Some of the women said they had met the couple on dating apps like Tinder and Bumble.
The couple is also believed to have travelled to Splash House festival in Palm Springs, California, BPM Festival in Playa del Carmen and Tulum in Mexico, and to landmarks near Page, Arizona, the district attorney's office said in a statement on Wednesday.
Yep, yep, they were definitely predatory rapists hiding in plain sight, preying upon women who had no intention of having sex with them, nope, zero, not at all.
"Police? Police! Help me, I've just been date-raped by a hunky, rich, playboy doctor! I'm at the Dirtybird Campout in…."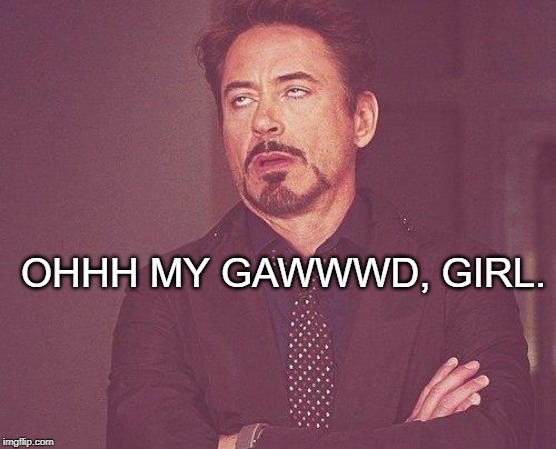 Two months after the original, sensational announcement, Tony was reelected as Orange County DA with 38.5% of the vote. Runner-up was Todd Spitzer with 35.2%, close enough for a runoff election. This time, Spitzer won with 53.2% against Tony's 46.8%. And on that note:
DA Says Couple Accused of Drugging and Raping Up to 1,000 Women Did No Such Thing—Ex-DA Made it All Up
https://www.thedailybeast.com/da-clears-grant-robicheaux-and-cerissa-riley-couple-accused-of-drugging-and-raping-women?ref=wrap
By Tracy Connor, 5 February 2020
A California prosecutor is dropping all charges against a doctor and his girlfriend, alleging that his predecessor "manufactured" allegations that the couple drugged and sexually assaulted up to 1,000 women.
The stunning turn of events comes a year and a half after the case against Grant Robicheaux, an orthopedic surgeon who appeared on the TV show The Online Dating Rituals of the American Male, and substitute teacher Cerissa Riley exploded into the headlines.
At the time, Orange County's then-district attorney, Tony Rackauckas, claimed the pair lured women to their Newport Beach home, knocked them unconscious, and raped them.
Tony has some of the most angled (conflict-seeking) eyebrows I've yet seen.
Be ashamed of your ListenAndBelieve white-knight bullshit, Tony!
At a press conference in September 2018, he said investigators had seized "hundreds" of incriminating videos from the couple's phones. Asked whether the number could be as a high as a thousand, Rackauckas said, "I think so."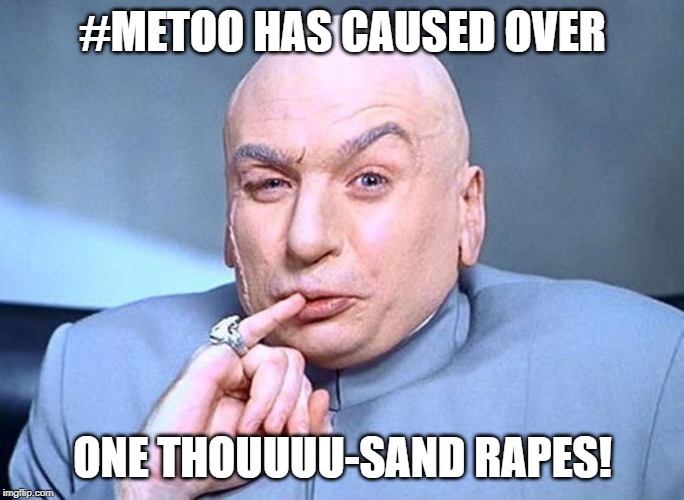 A few months later, though, Rackauckas was out of office, replaced by current DA Todd Spitzer, who eventually ordered a review of the evidence. He says he was appalled by what he found.
"The prior District Attorney and his chief of staff manufactured this case and repeatedly misstated the evidence to lead the public and vulnerable women to believe that these two individuals plied up to 1,000 women with drugs and alcohol in order to sexually assault them—and videotape the assaults," Spitzer said in a blistering statement.
"As a result of the complete case review I ordered beginning in July, we now know that there was not a single video or photograph depicting an unconscious or incapacitated woman being sexually assaulted."
Rackauckas has not responded to his former rival's allegations. But Robicheaux's attorney praised the reversal.
Methinks he's not going to respond… not until the civil trial for everything from back wages to wrongful imprisonment.
"I don't want to be overly dramatic or hyperbolic, but the mere filing of this case has destroyed irreparably two lives," defense lawyer Philip Cohen told reporters.
"He has become persona non grata with an entire city, an entire state—and I don't want to be exaggerating—but probably an entire country."
Robicheaux, 39, and Riley, 32, insisted from the start that all their liaisons were consensual. They were swingers, their attorneys argued, and the so-called victims were willing participants.
They claimed Rackauckas inflated the allegations, hoping that media attention would buoy his re-election effort. And last June, unsealed transcripts of a deposition showed the ex-prosecutor thought the publicity would help him.
No surprise that a California gov't official turned out to be dirty and a white knight, but the scale on this one is off the charts.