Despite my recent post predicting that the gun rights rally on Monday in Richmond, VA would be a second Charlottesville, the event proceeded entirely without violence. One thing about pessimism is you can be happy when you're were wrong.
Of course, that leaves the question of where I went wrong. A review discovered three factors I hadn't taken into account.
1. The Cops Marched, Too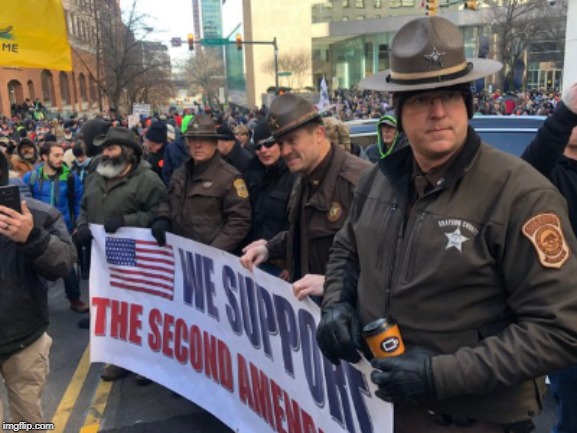 Charlottesville would have been much different had Dwayne Dixon pointed his rifle at a uniformed deputy than Mr. Fields.
2. Antifa Hasn't Forgiven "Blackface" Northam
This came out of nowhere for me.
Even Virginia's Antifa Groups Oppose Northam and Democrats' Gun Control Push
Even Virginia's Antifa Groups Oppose Northam and Democrats' Gun Control Push
By Sigiloso, 28 December 2019
Virginia Democrats and Governor Ralph Northam may have opened an even bigger can of worms than they intended with their rhetoric about enforcing proposed new gun control laws they pass. Over 90% of the state's counties have signaled their #resistance by declaring themselves Second Amendment sanctuaries, most of which vowing not to enforce any new limits on gun rights enacted when Democrats take control of the legislature in January.
Recently, these flyers have been popping up around the Old Dominion . . .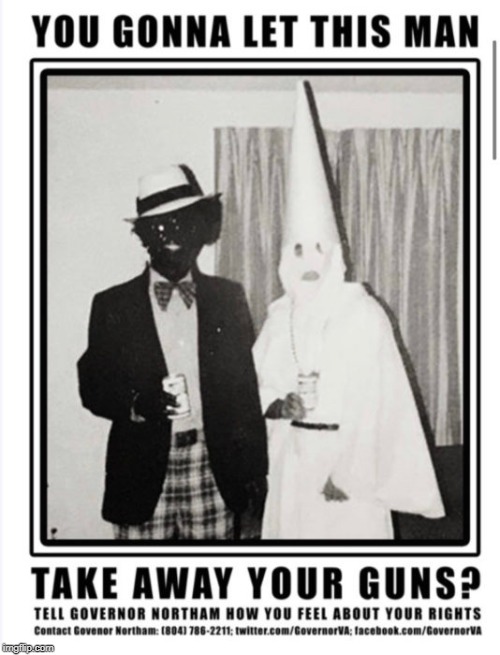 TROLL 15/10!!! They blew the fuse on this one! What a perfect way to sow dissent among the Left!
Apparently one was tacked up in an area where an Antifa group noticed it. They posted this on their Facebook page:
Winning!
One of their allies in the Tidewater area also shared, appealing to the authority of none other than Karl Marx in their view that the people shall not be disarmed.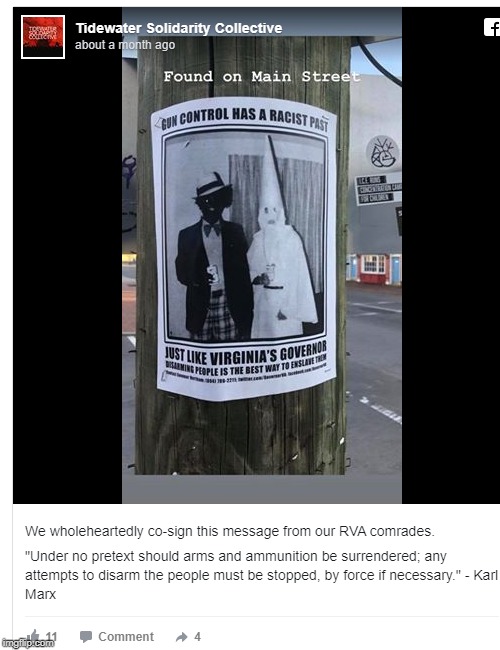 With Antifa lining up against Governor Northam and Virginia's anti-gun Democrats over gun control, the law-abiding members of the VCDL and the Second Amendment sanctuary movement are the least of their problems.
Richmond was safe because Richmond got epic-level trolled!
3. Intentionally Or Not, the Pro-Gun Face Was Not White Male
NARRATIVE FAIL: Minorities, LGBT Community, Women Show Up In Force At Pro-Gun Rally
https://www.dailywire.com/news/narrative-fail-minorities-lgbt-community-women-show-up-in-force-at-pro-gun-rally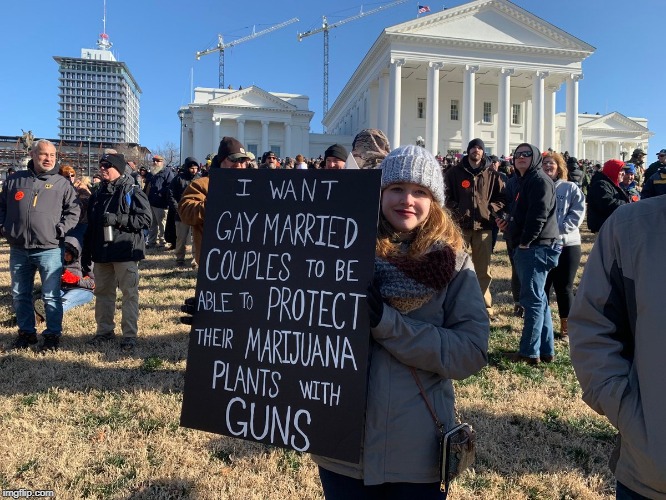 Isn't she adorable?
The media tried to claim that the event was going to be attended by angry white conservative men and that violence was likely to break out, neither of which materialized.
Members of the LGBT community, Democrats, and gay rights supporters attended the event, declaring that "Gun Rights Are Gay Rights."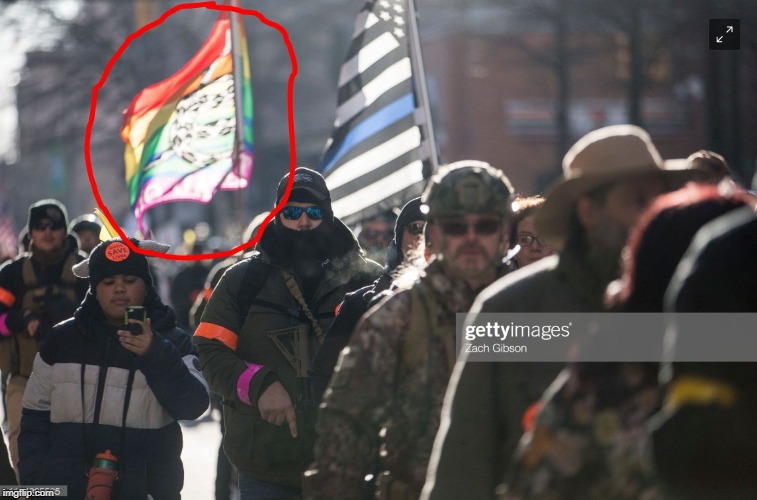 Other videos on social media showed black Americans expressing anger at the media for lying about the event and for hoping that bad things would have happened at the rally so they could push an agenda.
They were ready for Angry White Men but not Angry Black Men. Guess what, Governor Blackface, the real Negroes are marching off your plantation and IN YOUR FACE!
Even NBC News was forced to admit that the rally was peaceful and that law-abiding gun owners acted lawfully and peacefully in a piece titled: "At tense Virginia rally, demonstrators reject extremists, defend law-abiding gun owners."
NBC News' report comes after a leftist NBC News reporter [Ben Collins] falsely smeared gun owners ahead of the event by attempting to frame the narrative by claiming that the event was a "white nationalist rally."
The reporter was later forced to delete his tweet after facing widespread backlash on Twitter.
Ohmigawd, the Left declared a war and nobody showed up!
Note to self: next time, check if Antifa actually wants to be violent… what did I just write?!?
God, it feels good to be wrong. Feels… funny!