This is my shocked face, that child pornography was found on a computer belonging to a high-ranking Democrat celebrity.
New York Times Columnist Paul Krugman Says Hacker Used His IP Address to Download Child Porn
https://www.breitbart.com/politics/2020/01/08/new-york-times-columnist-paul-krugman-says-hacker-used-his-ip-address-to-download-child-porn/
By John Carney, 8 January 2020
Paul Krugman said Wednesday that his IP address had been "compromised" and used to download "child pornography."
It would be nice if this was Trump starting to drain the swamp; alas, the more likely explanation is that the law of averages finally kicked in.
Krugman, a New York Times columnist and economics professor at the Graduate Center of the City University of New York, speculated in a tweet that it "could be an attempt to Qanon me," referring to the movement popular on many online message boards that believes an anonymous government insider, known as Q, is secretly leaking details of an epic battle between President Trump and the Deep State.
Please present your evidence, Mr. Krugman, for making such a specific accusation.
"Well, I'm on the phone with my computer security service, and as I understand it someone compromised my IP address and is using it to download child pornography. I might just be a random target. But this could be an attempt to Qanon me.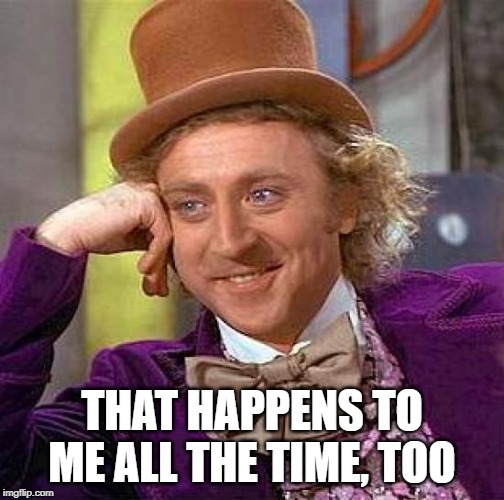 "It's an ugly world out there."
— Paul Krugman (@paulkrugman) January 8, 2020
Krugman was awarded the Nobel Memorial Prize in Economic Sciences in 2008.
"I don't know who did it, but it's wasn't me and might have been the leader of Gamergate!"
Krug is a perfect example of a liberal projecting his crimes upon his enemies in order to both get away with evil and justify his preexisting hatred. One would think that such a powerful organization of investigative journalists as the NYT would be all over this incident to protect one of their own. They won't investigate because they know what they'll find.
I should check that. *checks*
Oh, look! Krug deleted the tweet already. Maybe he realized that normal people don't talk like that. Normal people don't publicly give the world a heads-up that kiddie porn was found on their computer so they don't need to worry if the cops show up. Normal people quietly go to the cops and cooperate. Normal people want the perp caught, not scared into hiding.
What do criminal conspirators do? They warn their allies when the heat is coming, because once arrests happen they all start taking plea bargains.