The worst holiday tradition, by far, is reading up on all the new California laws that get enacted on January 1, nearly all of which were passed without my knowledge or approval and some of which required Google-fu just to learn of their existence. Democracy in action!
https://laist.com/2019/12/27/californias_new_laws_starting_jan_1_2020.php
Every year, hundreds of new California laws take effect. Many of them won't have much effect on your daily life, but here's a closer look at some that might in 2020:
AB 375: Data privacy for consumers
Passed in 2018. Introduced by Asm. Ed Chau (D-Monterey Park).
Now that's EVEN MORE democracy in action! Passing laws that only take effect after the next election cycle, in order to allow an adjustment period nobody believes that. It's just so the peasants won't notice until your reelection is in the bag.
The state's sweeping new consumer data privacy law gives Californians the right to learn what companies like Facebook and Google know about them — and to stop the sharing or selling of their data. They will also be able to sue over data breaches if companies fail to adequately protect their data.
I despise this. On the surface, it sounds great. But then you think about how Silicon Valley and Sacramento are in bed together like two trannies that got stuck. No, this bill is "belling the cat". You can't go after Alphabet for selling your digital soul because that's now the government's job!
AB 539: Predatory lending
Passed in 2019. Introduced by Asm. Monique Limon (D-Santa Barbara).
Caps the interest that can be charged on loans between $2,500-$10,000.
Whoa. No, that sounds too good.
https://leginfo.legislature.ca.gov/faces/billNavClient.xhtml?bill_id=201920200AB539
This bill, entitled the Fair Access to Credit Act, would authorize a finance lender, with respect to a loan of a bona fide principal amount of $2,500 or more but less than $10,000, to contract for or receive charges at a rate not exceeding an annual simple interest rate of 36% plus the Federal Funds Rate.
Oh, good. My credit card is now limited to DOUBLING its current rate. What else… mostly just massaging numbers around… you still can't default on student debt…  nothing here to give a bankster heartburn.
AB 218: Statute of limitations: Childhood sexual abuse
Passed in 2019. Introduced by Asm. Lorena Gonzalez (D-San Diego).
Extends statute of limitations for adult victims of childhood sexual abuse to report their abusers from age 26 to age 40.
Because some women don't notice they've been raped for decades.
AB 602: Deepfake pornography
Passed in 2019. Introduced by Asm. Marc Berman (D-Palo Alto).
Allows a victim of nonconsensual deepfake pornography to sue for damages.
It's now illegal to make fake porn about somebody you know unless they have 72 hours to review it.
SB 273: Statute of limitations: Domestic violence
Passed in 2019. Introduced by Sen. Susan Rubio (D-Baldwin Park).
Extends statute of limitations for domestic violence felonies from 3 years to 5.
Because some women don't notice they've been raped for decades. Abused for years, I mean.
SB 310: Felons serving on juries
Passed in 2019. Introduced by Sen. Nancy Skinner (D-Berkeley).
Convicted felons who have completed their sentences, parole, probation and supervision will no longer be disqualified from serving as jurors.
Can they also own firearms now?
SB 439: Prosecution of children under 12
Passed in 2018. Introduced by Sen. Holly Mitchell (D-Los Angeles).
Ends the prosecution of children under age 12 who commit crimes other than murder and forcible sexual assault.
HOLY SHIT! Only adults can commit crimes now?
http://www.cjcj.org/news/12289
On September 30th, Governor Brown signed a historic piece of legislation ending the prosecution of children under 12 in juvenile court. Senate Bill (SB) 439, authored by Senator Holly J. Mitchell, established, for the first time, a minimum age for the jurisdiction of juvenile courts in California. Twenty-one other US states have minimum age laws, but California now emerges as a national leader, joining Massachusetts in setting a minimum that complies with international human rights standards.
International human rights standards. That means this is a UN agenda item.
United Nations Convention on the Rights of the Child
32. Rule 4 of the Beijing Rules recommends that the beginning of MACR [minimum age of criminal responsibility] shall not be fixed at too low an age level, bearing in mind the facts of emotional, mental and intellectual maturity. In line with this rule the Committee has recommended States parties not to set a MACR at a too low level and to increase the existing low MACR to an internationally acceptable level. From these recommendations, it can be concluded that a minimum age of criminal responsibility below the age of 12 years is considered by the Committee not to be internationally acceptable. States parties are encouraged to increase their lower MACR to the age of 12 years as the absolute minimum age and to continue to increase it to a higher age level.
Yep.
33. At the same time, the Committee urges States parties not to lower their MACR to the age of 12. A higher MACR, for instance 14 or 16 years of age, contributes to a juvenile justice system which, in accordance with article 40 (3) (b) of CRC, deals with children in conflict with the law without resorting to judicial proceedings, providing that the child's human rights and legal safeguards are fully respected. In this regard, States parties should inform the Committee in their reports in specific detail how children below the MACR set in their laws are treated when they are recognized as having infringed the penal law, or are alleged as or accused of having done so, and what kinds of legal safeguards are in place to ensure that their treatment is as fair and just as that of children at or above MACR.
Resuming the new laws,
SB 30: Domestic partnership expansion
Passed in 2019. Introduced by Sen. Scott Wiener (D-San Francisco).
Opens up domestic partnerships to all Californians, regardless of age or sexual identity. Until now, they've been restricted to same-sex couples, or opposite-sex couples aged 62 and up (for social security reasons).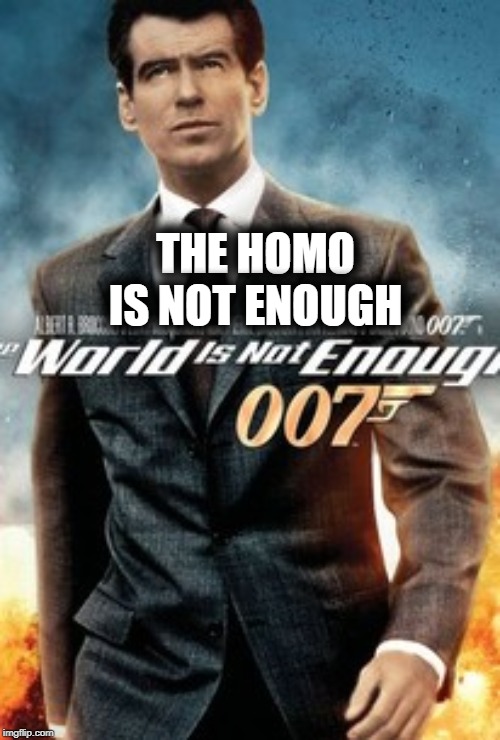 SB 47: Campaign finance disclosure: Ballot measure petitions
Passed in 2019. Introduced by Sen. Ben Allen (D-Santa Monica).
Requires signature petitions for initiatives, referenda and recalls to list their campaigns' top contributors.
Pro-tip: don't sign anything sponsored by the Cooperative Partnership of Kind, Generous and Noble People Who Believe Everybody Is A Human Being Worthy Of Love.
SB 1249: Animal testing ban: Cosmetic products
Passed in 2018. Introduced by Sen. Cathleen Galgiani (D-Stockton).
Bans sale of cosmetic products with ingredients that were tested on animals on or after January 1, 2020.
A few more jobs just left the state. I'm sure the Lesbian Origami Peyote Commune will be equal in economic output.
SB 8: Smoking ban: State parks and beaches
Passed in 2019. Introduced by Sen. Steve Glazer (D-Orinda).
Bans smoking at state parks and beaches. It comes with a caveat: people can still smoke on paved surfaces like parking lots.
AB 205: Definition of 'beer'
Bullshit. San Franciscans are wussy wine drinkers.
Passed in 2019. Introduced by Asm. Tom Daly (D-Anaheim).
Expands the definition of beer to include alcoholic beverages fermented with fruit, honey, herbs and other newly approved ingredients.
AB 619: Reusable food containers
Passed in 2019. Introduced by Asm. David Chiu (D-San Francisco).
Allows restaurant customers to bring — and eat with/from — their own food containers and silverware. It also allows food vendors at fairs, festivals, and farmers markets to use reusable items, which has been against the code until now.
Go ahead and get a plate of Macarena
Eat it with the fork you borrowed from another fella
Believe the waiter when he says he washed with soap and
Heyyyy Salmonella!
AB 577: Maternal mental health coverage
Passed in 2019. Introduced by Asm. Susan Eggman (D-Stockton).
Ensures that mothers diagnosed with a maternal mental health disorder whose providers leave their insurance network can still see that provider and be fully covered for up to 12 months. A separate change in the budget extends Medi-Cal coverage to moms with mental health disorders to one year, up from the current 60 days.
Because Lorena Bobbit truly was the 'cut felt around the world'.
State Budget: Health insurance mandate
Passed in 2019.
Californians who go without health insurance in 2020 will have to pay a penalty on their 2021 tax returns, under a new state-imposed mandate. Gov. Newsom has proposed using revenue from this mandate to fund premium assistance for low and middle income Covered California enrollees.
Obamacare is now Gavincare! I thank God I'm Christian because I can tell Newsom to GO TO HELL and know that he will.
State Budget: Medi-Cal benefits
Passed in 2019.
Allows adults enrolled in Medi-Cal to obtain several optional benefits that were eliminated during the recession. Among them: audiology, incontinence creams and washes, eyeglasses, podiatry, speech therapy.
The all-important Baby Boomer vote.
AB 1482: Rent cap and tenant protections
Passed in 2019. Introduced by Asm. David Chiu (D-San Francisco).
Caps annual rent increases at 5% plus inflation, and prohibits landlords from evicting tenants without just cause.
I looked at RVs the other day. Seriously. Because of laws like this one.
AB 68: Accessory dwelling units
Passed in 2019. Introduced by Asm. Phil Ting (D-San Francisco).
Makes it cheaper and faster for Californians to build granny-flats on their property, considered a way to address state's housing crisis.
California's Governor Mansion *GunnerQ checks* does NOT have a granny-flat available for use by the homeless.
SB 329: Housing voucher discrimination
Passed in 2019. Introduced by Sen. Holly Mitchell (D-Los Angeles).
Prohibits landlords from issuing blanket denials against the 300,000 low-income Californians who receive Section 8 housing vouchers.
The only group more privileged in California than "low-income residents" are the criminally insane.
AB 5: Independent contractor rules
Passed in 2019. Introduced by Asm. Lorena Gonzalez (D-San Diego).
Codifies California Supreme Court decision that established a new test for classifying workers as independent contractors, while providing exemptions for a number of industries.
This is a fun one because last I heard, companies like Uber are going to simply ignore the law and see what happens. FINALLY, some civil disobedience!
SB 142: Lactation rooms at work
Passed in 2019. Introduced by Sen. Scott Wiener (D-San Francisco).
Expands requirements for lactation rooms in workplaces and requires employers provide female workers a break each time they need to express milk.
Ladies, when male feminists who openly celebrate sexual perversion make laws encouraging the display and usage of your naughty bits, it's a trap. Don't take advantage of their "opportunities" to be videotaped.
SB 188: CROWN Act: Hair-based discrimination
Passed in 2019. Introduced by Sen. Holly Mitchell (D-Los Angeles).
Known as the CROWN Act, prevents discrimination in workplaces and schools based on traits historically associated with race, including certain hairstyles such as braids, twists and locks.
Already mocked.
https://gunnerq.com/2019/08/07/california-bans-discrimination-against-hair-in-the-workplace/
No gun laws in that list. You know they're real. I certainly do; they've already tightened up ammunition purchases to the point that police can't buy ammo.
Thousands of lawful California gun owners are being denied ammunition purchases. Here's why
https://www.sac bee.com/news/california/article238203004.html
By Ryan Sabalow, 9 December 2019
Zachary Berg usually buys guns and ammunition with relative ease. After all, he's a Sutter County sheriff's deputy and needs them for his job. California's stringent gun laws usually don't apply to him.
But Berg couldn't buy shotgun shells at his local hardware store in Yuba City prior to a duck hunting trip last month. He was rejected under California's stringent ammunition background check program that took effect July 1, because his personal information didn't match what state officials had in their database.
Berg was one of tens of thousands of Californians who have been turned away from buying ammunition at firearms and sporting goods stores, even though they appear to be lawfully able to do so, a Sacramento Bee review of state data shows. Between July 1 and November, nearly one in every five ammunition purchases was rejected by the California Department of Justice, the figures show.
Of the 345,547 ammunition background checks performed, only 101 stopped the buyer because he or she was a "prohibited person" who can't legally possess ammunition, according to state Department of Justice data.
The law is working as intended!
https://www.sac bee.com/news/politics-government/capitol-alert/article238673638.html
If you have a gun-violence restraining order, you'll be prohibited from buying a firearm for up to five years, under AB 12 by Assemblywoman Jacqui Irwin, D-Thousand Oaks. It takes effect Sept. 1.
Previous versions took your guns away for 30 days and then you got a chance to prove your innocence. Now your guns are just gone. We knew it would come to this.
An employer, coworker, employee or teacher can seek a gun-violence restraining order from a court, allowing police to remove firearms from someone making threats, under AB 61 by Assemblyman Phil Ting, D-San Francisco. It takes effect Sept. 1.
Fucking God-Damned Sodom Francis-Is-A-Sicko.
You can't buy guns in California if you are prohibited from buying guns in another state, under AB 164 by Assemblywoman Sabrina Cervantes, D-Corona. The bill takes effect Jan. 1.
California law enforcement agencies before Jan. 1, 2021 must develop and adopt written policies and standards regarding the use of gun violence restraining orders under Irwin's AB 339.
This is a loyalty-enforcement mechanism. If police don't have a set policy for enforcing red flag confiscation then they have an excuse to not carry out the judge's order without any specific cop being blame-able. When a written policy is mandated, however, police leaders who don't make the policy get punished while the line cops who refuse to follow the policy once created get fired for not doing their job.
Suicide warning labels must be on gun packages and in gun stores by June 1, under Irwin's AB 645. The handgun safety certificate test also will cover the topic of suicide.
Why do so many gun-owning Californians contemplate suicide? *Gunner Q thinks about living in that RV he toured earlier today* Oh, right. Well, a five-minute lecture will surely fix that.
Certain gun "precursor" parts must be sold through a licensed vendor under AB 879 by Assemblyman Mike Gipson, D-Carson. Provisions of the bill begin to take effect Jan. 1, but others don't until July 1, 2024 or 2025.
They want to ban ghost guns but are hampered by the fact that they don't actually understand how guns work. I doubt my esteemed leaders even understand how hand tools work. Pro-tip to my elected officials, if you want to appear knowledgeable in the workshop then be sure to insert the flathead screwdriver into the electrical socket for several seconds before you use it. That will keep it charged!
No more firearms and ammunition can be sold at the Del Mar Fairgrounds in San Diego after Jan. 1, 2021, under AB 893 by Assemblyman Todd Gloria, D-San Diego.
Ending gun shows and related conventions has always been a top priority. Eh, so long as we're welcome in Vegas and Reno. Just more jobs leaving the state.
The $100 cap on processing fees for concealed firearm licenses is going away with the passage of AB 1297 by Assemblyman Kevin McCarty, D-Sacramento. County sheriffs can now charge "an amount equal to the actual costs for processing the application," according to the bill, which takes effect Jan. 1.
More taxes.
If you have a gun-violence restraining order against you, you can fill out a form that says you're willing to relinquish your guns, under Ting's AB 1493. The bill takes effect Sept. 1.
Should I tip the attending Commissar or will he be forging my signature?
Nonprofits "that are at high risk of terrorist attack due to ideology, beliefs, or mission" can apply for state grants of up to $200,000 from a newly formed State Nonprofit Security Grant Program to beef up their onsite security. The bill, AB 1548 by Assemblyman Jesse Gabriel, D-San Fernando Valley, was in response to mass shootings at mosques, churches and synagogues.
Did you catch that sleight of hand? This law is "in response to mass shootings at mosques, churches and synagogues" but gives free money "due to ideology, beliefs, or mission."
Starting Jan. 1, the fees Californians pay the state when purchasing a firearm will climb to $38.19, with the passage of AB 1669 by Assemblyman Rob Bonta, D-Alameda. The bill also updated California's legal code to reflect that gun show regulations apply to ammunition vendors.
Like I said, they hated gun shows for a long time.
If you're younger than 21, you can't buy a semiautomatic center-fire rifle starting Jan. 1. SB 61 by State Sen. Anthony Portantino, D-La Cañada Flintridge, also prohibits Californians from buying more than one semiautomatic center-fire rifle in a 30-day period beginning on July 1, 2021.
Because Dick's Sporting Goods set such a profitable example?
Beginning Jan. 1, the owner of any unlocked gun taken out of a home by a child or a "prohibited person" can be charged with a crime and penalized with a 10-year ban on gun ownership under Portantino's SB 172. The bill also set gun storage requirements for nursing homes.
Now that's just paranoia.
And more from the dead-tree edition of today's LA Slimes.
Women seeking birth control pills through apps such as one offered by Planned Parenthood will no longer have to participate in video conferencing with a health professional for a prescription.
I thought liberals were all about educating people?
Food handlers will be required to take training on major food-based allergens. THose who seek a state-issued food handler card will have until the end of 2020 to do so. The law was prompted by the case of a Sacramento-area girl whose peanut allergy led to her death at a summer camp in 2013.
Segue
Giorgi Family Reaches $15 Million Settlement in Peanut Allergy Tragedy
Giorgi Family Reaches $15 Million Settlement in Peanut Allergy Tragedy
By Gwen Smith, 6 October 2016
It was the case that broke the hearts of a family – and of an entire food allergy community. In July 2013, Natalie Giorgi had a severe allergic reaction after taking a bite of a Rice Krispie square that turned out to contain peanut butter.
She reportedly spat it out immediately.
At first the 13-year-old had no obvious reaction, but soon she was suffering severe breathing distress and other signs of anaphylaxis. Natalie then died in her mother's arms.
After one dose of Benadryl (pre-symptomatic) followed by three shots of adrenaline. An allergy so strong that a lethal dose is one taste is a freak event that general society has no duty to accommodate.
The family had been vacationing at Camp Sacramento, a family camp run by the city of Sacramento, whose staff had been fully informed of the girl's allergies.
On October 5, the lawsuit that Louis and Joanne Giorgi launched against the city was settled for $15 million as well as an agreement that Camp Sacramento will become accredited with the American Camping Association and implement full allergy training and accommodation protocols.
You know why the parents sued? Because the city has deep pockets. No other reason. I feel sorry for the kid yet hope her parents spend Hell in a hornet nest with a God-given bee allergy for their selfish crybullying of the entire state.
Natalie's parents Louis and Joanne Giorgi said they had sued in part to ensure that what happened to Natalie would never happen again at the camp, and to raise awareness of the life-threatening nature of food allergies.
They lied. It was all about the money. Maybe a little revenge too but no, they were not doing any kind of "public service" by demanding $15M because the staff didn't assign their daughter a culinary bodyguard.
"For us, it was about that Natalie mattered, and she did nothing wrong," Louis Giorgi, who is a physician, said in an interview with KCRA-TV, the local NBC affiliate. "And it was important for our kids to know that we did nothing wrong. Then, more globally, it was important to make sure that no other family was having to deal with this situation."
Guess what, Physician Giorgi? I once had a doctor do me wrong. That means YOU need to give me $1M, to ensure that what that other doctor did will never happen again.
He believes the high profile of Natalie's tragedy and lawsuit have sparked greater awareness of food allergies in general, and especially among those preparing and serving meals. "For that, we find some solace in her loss, in that she will be there for others, and countless others."
And to think, Liberals don't call that attitude violence.
The lawsuit had accused the city of Sacramento and the camp of negligence in the hiring, training and supervising of staff who were to be serving campers with food allergies. In addition, after Natalie's two epinephrine injections failed to stop her reaction from progressing, the camp's staff were unable to locate the key to the storage cabinet that contained medicines including an epinephrine auto-injector. Louis Giorgi severed a tendon breaking into the cabinet, and the family's suit said the missing key caused delay, which may have contributed to Natalie's death.
Next time, try using a stick or rock instead of your hand, Doctor Moron. If that was any kind of a kid's camp then it had sticks & rocks handy and to spare.
End segue.
School districts will have more power over the creation of new charter schools and new teachers at charter schools will be required to hold the same credentials as those in traditional public schools.
That will poison-pill the charter school alternatives to Leftoid U.
Minimum wage is now $13/hr for businesses with more than 25 employees. Scheduled to hit $15/hr in 2023. Because greedy capitalist overlords can just shit money whenever they feel like it.
I quote this verbatim from the Times: "New oil drilling in California will be prohibited from running pipelines across state-owned land–a strong push against any new drilling approved by the Trump administration."
Orange man bad, like plentiful cheap energy!
Any circus that uses animals other than dogs, cats or horses is banned from operating in California.
WOOHOO! The State government outlawed itself! Go home, pigs, you just voted yourselves out of your own circus!