I recommend the movie "Minority Report" because its plot is relevant and prescient to modern life, even to the extent of the system being driven by witches in an age of technology. In the movie, pre-crime was limited to murder; in real life, pre-crime is used by bureaucrats to thwart the consequence of soul-crushing bureaucracy. And as a plausibly deniable source of child pornography.
Schools Spy on Kids to Prevent Shootings, But There's No Evidence It Works
https://www.vice.com/en_us/article/8xwze4/schools-are-using-spyware-to-prevent-shootingsbut-theres-no-evidence-it-works
By Todd Feathers, 4 December 2019
TL;DR different people have different definitions of "it works".
It was another sleepy board of education meeting in Woodbridge, N.J. The board gave out student commendations and presented budget requests. Parents complained about mold in classrooms. Then, a pair of high schoolers stepped up to the podium with a concern that took the district officials completely off guard.
"We have students so concerned about their privacy that they're resorting to covering their [laptop] cameras and microphones with tape," a junior said at the October 18, 2018 meeting.
Kids grow up so fast! I still don't have a smartphone for exactly this reason. It's not a question of whether the Cloud People will spy on me, it's a question of how much profit they'll make in the process.
Woodbridge had recently joined hundreds of other school districts across the country in subscribing to GoGuardian, one of a growing number of school-focused surveillance companies. Promising to promote school safety and stop mass shootings, these companies sell tools that give administrators, teachers, and in some cases parents, the ability to snoop on every action students take on school-issued devices.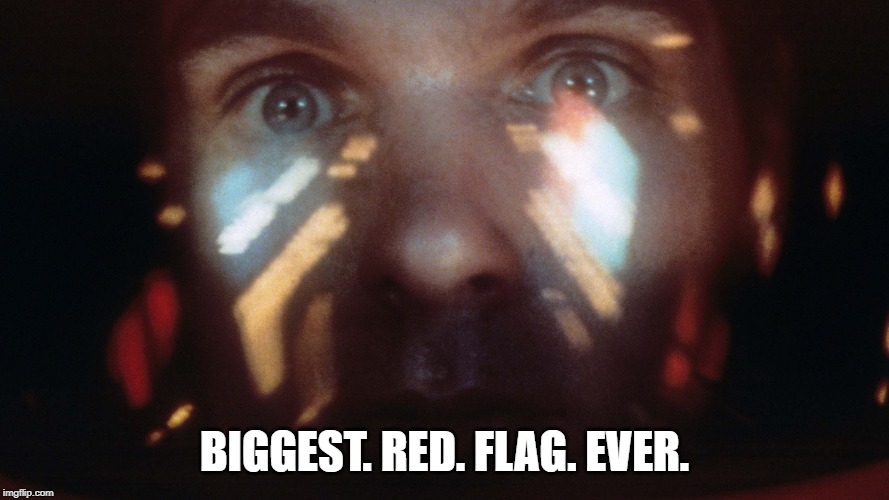 No need to involve the parents! It's not Soccer Mom doing the spying, it's the Socialist administrators who have had they way unopposed in public education for over half a century. And now they practically incarcerate kids in fear of uprisings!
It continually astonishes me how little the Elites trust their own people. School bureaucrats have turned their "institutions of learning" into literal prison-indoctrination camps, from locker searches and metal detectors to uniforms and panopticon surveillance, to replacing deans with security guards and then with sworn law enforcers, and the only official reason they give is "we don't want the children to lash out and hurt anybody".
The Woodbridge students were not pleased.
"We just want to ask again: How are you going to assure our right to privacy when we have been having these problems and we have so many fears because of GoGuardian, and the fact that they can monitor everything that we see and we do?" the student asked the school board.
Good question, son. A damn good question. An even better question is what's the real reason they're spying on you.
Answer, they are deceitful bureaucrats playing God whose only concept of heaven is a taxpayer-funded pension.
After a pause, board president Jonathan Triebwasser responded: "A very fair question. I don't know enough about GoGuardian to give you a fair answer." He asked the district's superintendent to look into it.
Deceitful, check.
The capabilities of software programs like GoGuardian vary, but most can monitor the user's browsing history, social media activity, and location, and some even log keystrokes. That surveillance doesn't stop at the school doors, but continues everywhere children carry their school-issued computers and whenever they log into school accounts.
Playing God, check.
The companies that make this software—popular brands include Securly, Gaggle, and Bark—say that their machine learning detection systems keep students safe from themselves and away from harmful online content. Some vendors claim to have prevented school shootings and intervened to save thousands of suicidal children.
Preventing threats to one's retirement, check. Trifecta!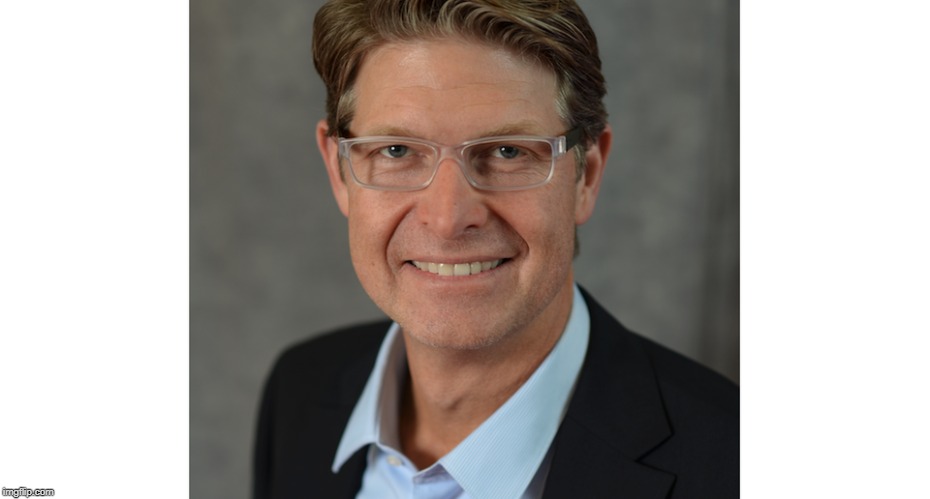 This is the founder and COO of GoGuardian, Todd Mackey. Why am I not surprised to find a pedoface running a company whose mission statement is spying on children?
The CEO is a dot Indian.
There is, however, no independent research that backs up these claims.
The few published studies looking into the impacts of these tools indicate that they may have the opposite effect, breaking down trust relationships within schools and discouraging adolescents from reaching out for help—particularly those in minority and LGBTQ communities, who are far more likely to seek help online.
Holey ignorance, Batman! How could that have surprised you? They needed to invoke victimhood just to cogitate the idea that NOT TRUSTING THE PEOPLE UNDER THEIR AUTHORITY GIVES THE PEOPLE GOOD REASON TO NOT TRUST AUTHORITY.
"I'm sure there are some instances in which these tools might have worked, but I haven't seen the data and I can't verify in any way that what they're saying is correct, or that there weren't other ways available to get that information without subjecting the entire school to that surveillance," said Faiza Patel, director of the Brennan Center for Justice's liberty and national security program, who researches surveillance software.
School spying software has spread quickly as districts have increasingly put personal laptops and tablets in the hands of students. Meanwhile, school officials are under intense pressure to protect their wards from explicit online content and, even more urgently, detect early signs of potential school shootings.
I always wondered why schools were eager to spend megabucks on computers for everybody back in the Nineties. At the time, I ruled out "Big Brother" as a far-fetched conspiracy theory and decided that the going-extinct middle management class wanted the next generation to avoid their fate.
Such naive optimism.
Bark says that its free monitoring software for schools protects more than 4 million children.
It's not free. Who is writing that check, Bark?
*checks* Mormons.
Segue
https://www.businesswire.com/news/home/20180829005211/en/Bark-Raises-9M-Series-Funding-Kids-Safer
Bark, the award-winning product that helps keep children safer online and in real life, today announced its $9 million Series A investment. The round was led by Signal Peak Ventures, with participation from Two Sigma Ventures and existing investors including Symmetrical Ventures, Fuel Capital, Hallett Capital, and Atlanta Seed Company.
Signal Peak Ventures is based in Salt Lake City and was owned until around 2000 by Ray Noorda, Mormon and onetime CEO of Novell. He had a reputation for fighting against Microsoft's growing monopoly in the Nineties.
The others are venture capitalist firms.
"We're thrilled to work with Bark on their mission to keep children safer," said Signal Peak Ventures Managing Director Brandon Tidwell. "As children's usage of technology continues to increase, there is clearly an incredible need for Bark's solution, and we believe Bark is uniquely positioned to build a great company in an exciting category."
Created in collaboration with child psychologists, youth advisors, digital media experts, and law enforcement professionals, Bark delivers a research-backed, kid-friendly solution for safeguarding families in the rapidly changing world of technology. Bark uses advanced machine learning to contextually identify and alert parents to potential threats such as cyberbullying, internet predators, depression, suicidal thoughts, and sexting in their children's text messages, social media accounts, and email.
"We're dedicated to partnering with extraordinary founders who are pushing the boundaries of machine learning to build intelligent consumer technology systems; as such, we could not be more excited to work with Brian and the Bark team," said Dan Abelon, partner at Two Sigma Ventures.
Sucks to be you, Dan. Bark is just a keyword-search algorithm that can work across platform boundaries. Here's a tip, machines don't learn. They process data.
Bark has experienced rapid growth since being founded in 2015, helping to protect over 2 million children across the nation. Bark will use this round of funding to broaden its product offering and establish a presence in new markets.
Protecting children from themselves. The job once done by loving fathers is now done by Javascript. That's why kids are killing themselves, right there.
"We are very excited to welcome Signal Peak and Two Sigma as new investors, and look forward to working closely with them both to accelerate our growth and positive impact on children's lives," said CEO and founder Brian Bason.
Following the tragic high school shooting in Parkland in February 2018, Bark announced it was offering its platform for free to any school using Google's G Suite for Education. In August, Bark rolled out the same functionality for schools using Microsoft Office 365 Education. This powerful offering proactively alerts school administrators to issues detected in school-issued student email, chat, documents, and cloud storage.
I truly despise last post's Makan Delrahim for enabling tech monopolies to the point where kids can't avoid the Panopticon by purchasing from a less-popular manufacturer. Helicopter parents are bad, helicopter bureaucrats are worse.
When I was in high school, we called Microsoft Outlook the Virus Transfer Protocol because all the e-mail viruses of the day were written (by other teens, not me) to exploit that specific program. No need to bother with other e-mail programs because market share.
Ah, those were the days. The days when it-wasn't-me could set fire to the computer lab with a science project and not end up in juvenile hall.
End segue.
[Bark's] tools have "prevented" 16 school shootings and detected more than 20,000 "severe self-harm" threats, according to the company's homepage. From January through August 2018 alone, Bark claims, it identified five bomb and shooting threats, nine instances of online predators contacting children, 135,984 instances of cyberbullying, 309,299 instances of students using school accounts to talk about or buy drugs, 11,548 instances of children expressing desires to harm themselves or commit suicide, and 199,236 instances of children sharing explicit content.
So much bullshit. Let us count the cow patties.
1. 16 School shootings discussed online is either too high or too low. Remember they're all "disturbed white male loners"? Loners don't talk about their plans. But kids talk about school shootings a lot, Heck, their schools probably have mandatory "all-hands" staff & student meetings to discuss school shootings every time a headline pops. They even simulate shootings with on-campus drills.
Look, gov't, if your 'education system' have become so unsafe that Middleton Middle School now stocks more firepower than Pensacola Naval Air Station then it's time to shut down public education and start trusting redneck Southerners with rifles.
2. 20k self-harm is WAY too high. Notice they qualified it with self-harm "threats" to bump their numbers. Generally speaking, it's not a threat if you need Echelon IV to detect it.
3. Five bomb/shooting "threats", again, threats are by definition visible.
4. Only nine predators contacting children? Somebody prejudiced Bark to ignore clergy and schoolteachers.
5. 136k instances of cyberbullying, way too low.
6. 309k incidents of talking about drugs, WAY too low. Trust me, Homes, I did high school in Los Angeles. 309k per day talking about drugs sounds about right… this before Ritalin went to market.
7. 11,500 instances of suicidal behavior. The total number of reported suicides for USA in 2017 was 47,000, so no way is that statistic "deaths prevented". Not even close.
8. 199,236 instances of children sharing explicit content… among 4 million kids over a year? That is at least three orders of magnitude too low! Looks like that keyword search has trouble detecting naughty pictures.
So yeah, Bark is just a keyword searcher. I cannot help but wonder, Minority Report style, how many of those were false positives by one kid to get another kid in trouble.
Hell, I probably triggered somebody's suicide detector just by querying suicide rates a moment ago.
Numbers like that are understandably convincing to district administrators and parents, especially when companies offer their products to schools for free. Bark spokeswoman Janelle Dickerson said Bark makes its money from the $9-per-month version of its tool that it sells to families. The paid version currently covers 200,000 children, a small fraction of the 4 million children watched by the free version in schools.. Securly offers a paid premium product with more features than its free tool. Both companies categorically denied profiting from the data they collect on millions of students through their free offerings.
That's just insulting. Which is it, "our product is free" or "we don't pimp your data"?
Upon closer inspection, the numbers Bark touts for its school software appear much more like marketing copy than legitimate data.
Now it's Vice's turn to call out the bullshit! *popcorn*
For one thing, the company's numbers don't always appear to be consistent. Earlier this year, Bark told TV stations in North Carolina and South Carolina that from May 2018 to May 2019, it had identified 14,671 instances of students expressing desires to harm themselves or commit suicide in those states alone.
When compared to the national statistics on its website, that would mean that the two states—which include just 50 of the more than 1,200 K-12 districts Bark claims as customers—produced a huge proportion of the incidents Bark flags across all 50 states.
The numbers suggest that during a 12-month period the company identified significantly more instances of kids contemplating self harm in the Carolinas (14,671) than it did nationwide during an overlapping nine-month period (11,548). Similarly, the 50 districts in the Carolinas apparently produced 88,827 instances of cyberbullying during that year, equivalent to 65 percent of the 135,984 cyberbullying cases detected in all 1,200 Bark districts across the country during that same period. The rest of the data shared with the Carolina TV stations is similarly disproportionate.
Statistics like these have prompted academics and school policy officials to question the integrity and consistency of digital surveillance companies' data.
"What is particularly challenging about this issue is the tremendous urgency school districts are being faced with to do something and do something now [about suicide and school shootings] … combined with a tremendous lack of evidence that these tools do what they say they do," said Elizabeth Laird, the senior fellow for student privacy at the Center for Democracy & Technology. …
She added that Bark has never participated in an independent study of its services because "We do not retain data nor would we share user data with a third party." However, the company does retain data for the purpose of publishing aggregate marketing statistics.
"Which is it", indeed!
"Wow, you guys are much less trusting than the venture capitalists were. What's wrong with you?"
Slightly humorous miscategorizations … may be warnings of more significant issues with algorithms designed to detect violent or worrying behavior.
Natural language processing algorithms have been shown to be worse at recognizing and categorizing African American dialects of English. And popular tools used to screen online comments for hate speech and cyberbullying tend to disproportionately flag posts from African Americans.
Dem po' Niggers, even tha algorithms is keepin' da Black Man down! *beep* hate speech *beep* cyberbullying *beep* cultural appropriation *beep* white privilege *beep* terrorist threat *beep* redneck *beep*  MAGA *beep* This is an automated message from the Facebook Ministry of Trust and Safety. Your account has been frozen. An account has been created for you just so we could freeze it. You asshole.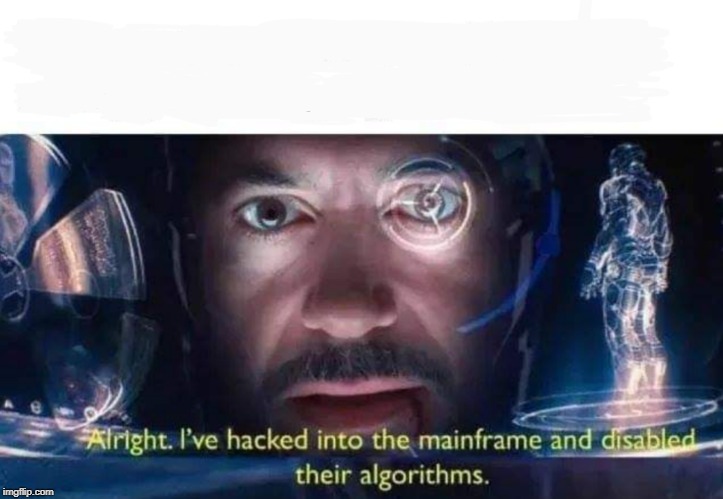 "One of the things to kind of understand about surveillance software is that it's going to have a huge number of false positives," Patel said. "The question becomes: Well, what do you do when kids are flagged and how does the school react to that? We know that school discipline disproportionately targets African American and Latino youth, regardless of the offense."
Just like the criminal justice system and race pimp Jesse Jackson.
Several school surveillance software companies claim that their algorithms go beyond simple keyword identification—such as flagging when a student writes "bomb" or "gun"—and analyze the context of the message along with recent web activity. How they do that, though, is considered a proprietary secret.
Cheap overseas labor.
"With sentiment analysis, a student can say 'I can't take this anymore, I want to end it all' … something that's just looking for keywords may not catch that," said Jolley, the Securly director of K-12 security.
This is exactly why ordinary people in Communist nations end up paranoid and distrustful.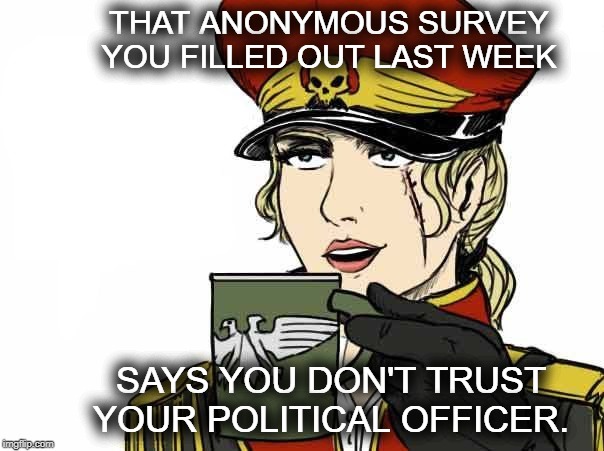 There is no definitive study proving students perform worse when schools monitor their web activity and personal messages—nor are there any that show monitoring makes them safer, according to experts.
But there are real incidents that justify students' fears—like the ones that prompted Woodbridge high schoolers to stick tape over their webcams. Woodbridge Superintendent Robert Zega initially agreed to an interview for this article, but did not speak to Motherboard before publication.
Nine years before the Woodbridge students spoke at their local board of education meeting, sophomore Blake Robbins was called into an assistant principal's office in nearby Lower Merion, Pennsylvania. She accused him of dealing drugs. The evidence: a photo of Robbins sitting in his room with brightly colored pill-like objects that was taken when the district remotely activated his school-issued laptop's webcam using device monitoring software called LANrev.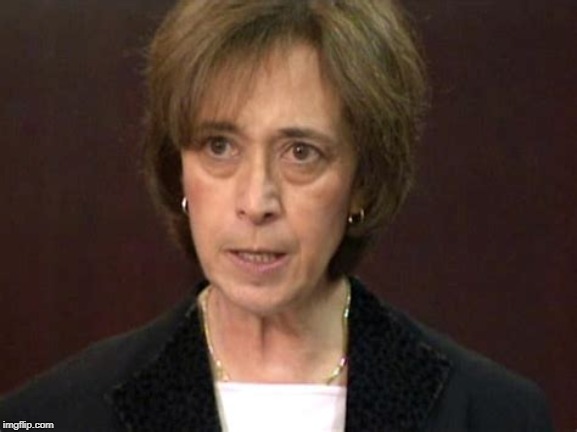 Vice Principal Lindy Matsko. That's quite a face, to be accusing other people of using hard drugs.
The picture was part of a cache of 56,000 photographs that the district took of students without their knowledge. It included sensitive material like Robbins standing shirtless in his room.
The "drugs" in the picture turned out to be candy. Following a federal class action lawsuit, the Lower Merion School District settled for $610,000. Robbins received $175,000 and a second student who joined the case received $10,000. The rest of the settlement covered their lawyers' fees.
Holy shit, a school district ACTUALLY DID SPY ON KIDS VIA SCHOOL-ISSUED LAPTOPS?
Segue to WebCamGate, circa 2010:
https://en.wikipedia.org/wiki/Robbins_v._Lower_Merion_School_District
At the beginning of the 2009–10 school year, the school district issued individual Apple MacBook laptop computers to each of its 2,306 high school students. The laptops were for both in-school and at-home use.
It was part of the school district's One-to-One initiative. The program was piloted in September 2008 at Harriton High School and expanded in September 2009 to Lower Merion High School. It cost $2.6 million, less than a third of which was covered by grants.
The school loaded each student's computer with LANrev's remote activation and tracking software. This included the now-discontinued "TheftTrack"…
The school elected to enable TheftTrack to allow school district employees to secretly and remotely activate the standard webcam featured in all Apple laptops since 2006. That allowed school officials to secretly take photographs through the webcam, of whatever was in front of it and in its line of sight, and send the photographs to the school's server. The system took and sent a new photograph every 15 minutes when the laptop was on, and TheftTrack was activated, though school employees could adjust the timeframe to as low as one-minute intervals. LANrev disabled the webcams for all other uses (e.g., students were unable to use Photo Booth or video chat), so most students mistakenly believed that their webcams did not work at all.
That's not an invasion of privacy, that's kiddie porn collection. Not funny. The scam was invented by Carol Cafiero, school district Information Systems Coordinator, and district Network Technician Mike Perbix, although many other officials were involved.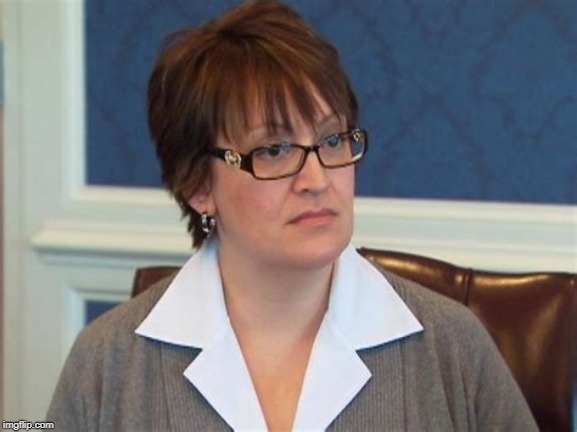 I think this is Carol; wow, this story has been scrubbed off the Internet in a serious way. Lots of dead links and missing videos, even from the NBC affiliates that first covered the story. She looks like a typical angry feminist.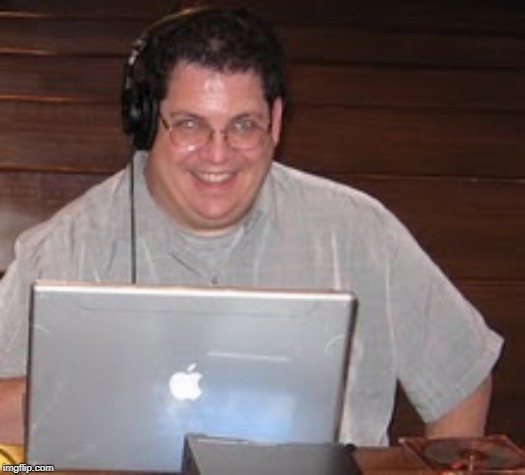 The only surviving picture of Mike Perbix. He did no time for taking lots of pictures of kids who thought nobody was looking. Nobody did time but the innocent taxpayers lost >$600k in the settlement.
End segue.
Egregious invasions of students' privacy, like in the Lower Merion case, will grab headlines. But school communities should be equally worried about the long-term effects of using surveillance software on children, said Andrew Hope, a sociologist at Federation University, in Australia, who studies youth surveillance.
"Our contemporary surveillance technologies indoctrinate our students, our citizens … into a culture of observation in which they learn to be watched and are accepting of unremitting surveillance as a norm," he said. "There is a behavioral modification that happens, but we're not entirely sure what the outcomes of such a modification might be.
Bullshit we don't know. Do your job, sociologist, or move over and let a historian do your job.
Are we teaching them to be surveilled? To be producers of data in a surveillance economy?"
Yes. Exactly. Socialists didn't seize power because they wanted a turn calling the shots or to try some new ideas. They seized it to play God, to manage their BPD insecurities by projecting them onto society then punishing society for it, and the worst, most malignant evildoers seized power in order to enjoy the greatest pleasure in Hell: getting away with evil in broad daylight.
And the younger the victims are corrupted, the harder it will be for them to ever find a way out of the lies.
How long until a school shooting turns out to be justified by the misconduct of school admin?