Question: Why did assistant megapastor Jarrid Wilson commit suicide? Answer: *pic*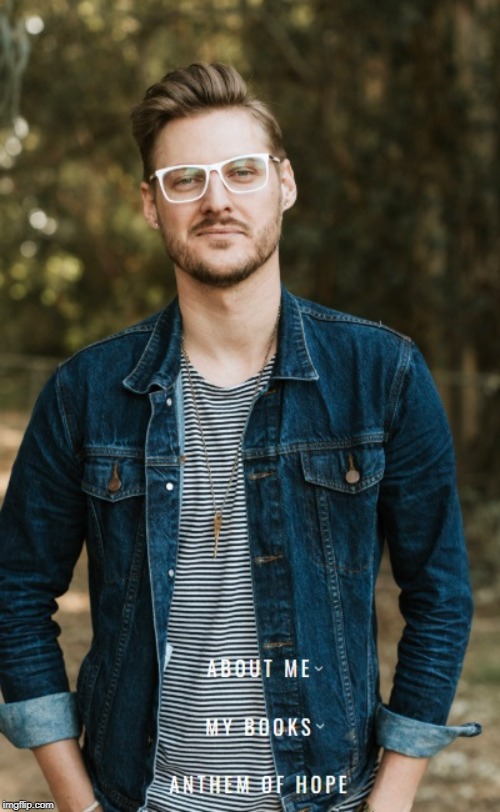 He was visibly lied to and twisted away from God's design for masculinity in every possible soyboy, nu-male, hipster, pseudo-gay way. Probably too weak to lift a Starbucks grande. Even his name was twisted away from the traditional, hetero-normative Jared.
In fact, I warned him about his name. Your identity as a human beings matters.
https://gunnerq.com/2018/07/20/jarrid-wilsons-convergence-away-from-god/
Color me shocked that he struggled against depression and suicide for his entire life. That's because he was so mindfucked into the Narrative that he couldn't see daylight… was kept so busy being awesome, making megachurch pastor by age frickin' 29, that he couldn't wall off from the distractions long enough to do a little soul-searching. Maybe listen to some critics. Maybe get some exercise.
This is how deep into the Narrative he was:
https://www.christianpost.com/news/pastors-letter-of-love-to-miley-cyrus-my-heart-breaks-for-you-your-future-and-your-identity-as-a-woman-103302/
By Leonardo Blair, 29 August 2013
A Memphis, Tenn., pastor's open letter of love to Miley Cyrus about her racy performance at the 2013 MTV Video Music Awards show on Sunday night, in which he expresses disappointment with her behavior but encourages her to reject pressure to be something she is not, has gone viral.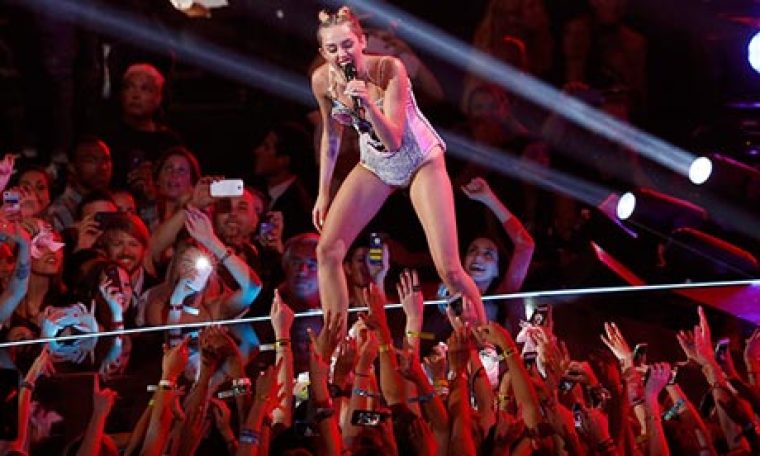 "I cannot say I enjoyed your performance, but I can say I (sic) my heart breaks for you, your future, and your identity as a woman," wrote Pastor Jarrid Wilson, formerly of High Point Church, in the letter published by Fox 19.
"There are so many things I don't know about you, but something tells me that you are going through more than you are willing to share with the people around you. I can't imagine being surrounded by the paparazzi 24/7, living in the shadow of your dad, and constantly being asked, 'What happened to that sweet girl from Hannah Montana?'" he continued.
Wilson pointed out that he understood that she was trying to shake off her Disney image for a more mature look but her current strategy isn't the way to achieve it in a healthy way.
*IS* there a healthy way to reach her interpretation of "mature"?
"I get it, you're an adult now. You don't want to be forever viewed as the Child-Star from Disney Channel. But I can promise you that this isn't the way to break that mold," said Wilson.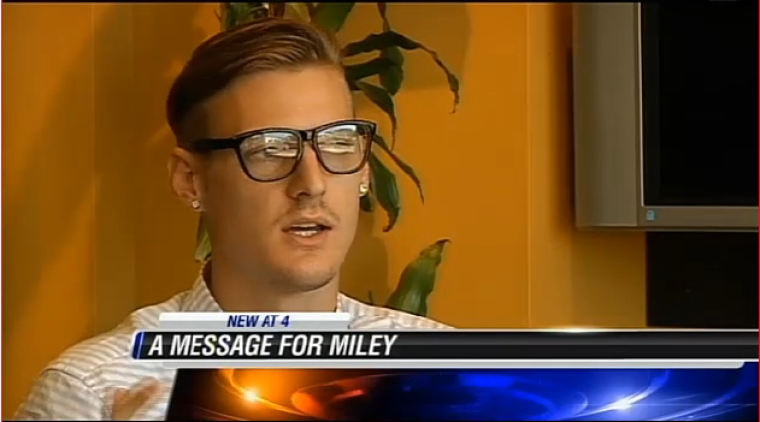 "I'm not going throw any scripture at you. I'm not going to tell you how wrong you are. And I'm not going to tell you that you need Jesus. Why? Because frankly, I think you already know all of these things," continued Wilson who argued that her potential to use her platform for good is "unmeasurable."
If she's made an informed decision to reject God then the Christian has no further obligation to her… and considering her conduct, excellent reason to sever all communications.
"You're a smart girl who has found herself caught up in the world of entertainment. I assume it's rough. I can't imagine being constantly surrounded by drugs, sex and alcohol. And I can't imagine the peer pressure you must feel from labels, managers, and other artists around the world pressuring you to be something you're not," he said.
"I'm here to tell you: YOU DON'T NEED TO LISTEN TO THEM. You are allowed to make your own decisions, and quite frankly this might be the first time anyone has ever told you that.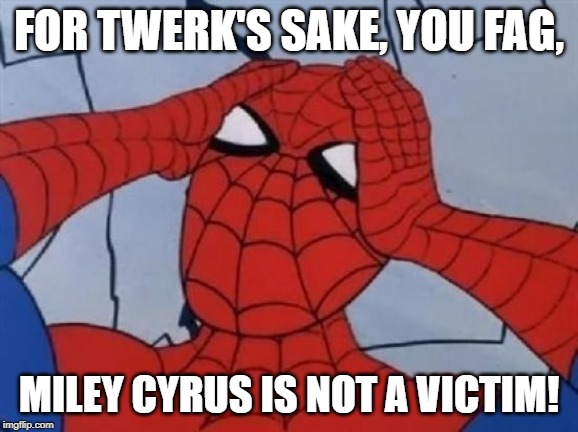 "Regardless of what the tabloids say, my wife and I still believe in you, and will always show an open hand of grace and second chances," he ended.
Why would she want Jesus if Jesus offers nothing but grace and second chances? When I unjustly get caught after being tricked into robbing a bank, I'll just order Jesus to wipe my record clean so I can try again, and that Heavenly chump will do it because He wuvs me.
Change my mind, modern clergy.
8 Things My Father Taught Me About Respecting Women
By Jarrid Wilson, 7 June 2014
1. "That's someone's daughter."
This is something I will always hold dear to my heart. My father has a great way of putting things into perspective for me. He made me realize that every girl in this world is not only someone's daughter, but also a child of God. I should always treat women the same way I would hope someone to treat my future daughter.
How did he ever manage to breed? *checks* His children do look like him.
2. "Keep your hands to yourself."
If you're not married to her, keep your hands off her. That was the broken record that constantly played within my head. I understood where my father was coming from, and our foundation of faith definitely played an important role in keeping this standard true. None of us are perfect, but the strive for purity is something my father would constantly embed into my brain. He understood the reality of sex in today's culture, and encouraged me to always try and live above the world's standard of what is normal.
Still good advice but for completely different reasons than in the Boomer days.
3. "Walk her to the door."
Chivalry 101. Walk your lady to her door, and then make sure she gets inside safe before you leave. From a very young age I remember both my father and grandfather drilling this into my brain. I guess you can say our family has always strived to be chivalrous, thoughtful, and kind. But while this may just seem like a silly gesture, the act can really showcase the honor and respect you have for a woman.
Not still good advice.
4. "Always pay for her dinner."
Many will claim that times are changing, but I still hold this standard pretty high, no matter how much a woman makes. It's a simple gesture that showcases your willingness to provide and support. Pay for her dinner, even if she orders the $60.00 steak.
Jarrid's dad never taught him what "shit test" meant.
5. "Offer your coat when it's cold."
Sacrifice is key when it comes to any relationship. I learned this from watching the men in my family live this out on a daily basis. When it's cold, offer your coat. When it's hot, offer to buy a drink. When it's raining, find anything you can to keep her hair from getting wet.
Do not protect women from their stupidity. Enduring the consequences is how stupid people learn. It's not nice to deny them their right to an education.
Part of me pities Jarrid for having such a weak father. A greater part says the willful repeaters of lies do not deserve pity. Jarrid was raised to believe in the Original Sin fantasy and God only knows how much damage he's done to others as a direct result.
Repentance forgives all but Jarrid chose suicide instead.
6. "Open the car door."
Another class from chivalry 101. It's a simple act of kindness that shows any woman that you are thinking of her before yourself. If you have a motorcycle, pretend to open a car door for effect.
Is that a date or a LARP? Either way, Jarrid's dad is selling a bigger fantasy than the Russians stealing the election.
In men, Original Sin can manifest as a romantic fantasy that the woman can be worshiped with none of the predictable consequences. That's apparently what Jared's father was encouraging.
7. "Respect her parents wishes."
No matter how crazy or loud, I encourage you to respect a woman's parents to the highest degree. This might be tough for some of you, but I promise it will score you major points with both the family and your lady. The last thing you want is to be in a relationship with someone who's parents do not like you. Do all you can to show them respect, even if it kills you.
Whoa… there IS such a thing as toxic masculinity! "It's not enough to worship your wife. You must also worship her parents!" Sure, get her parents' blessing before the marriage, but once Barbie is yours her father is no longer the ranking authority. HE must submit to HUSBAND on ALL matters concerning Princess.
8. "Make her feel protected and safe."
I know that not everyone is as buff as me (obviously joking), but there is still hope for anyone who is looking to make their lady feel protected an safe. You don't need to have muscles on top of your muscles to make your lady feel protected. Just show that you are willing to do whatever it takes to protect her, her belongings, and your relationship.
It's pathetic for a wimp to claim that vows of eternal slavery make a woman feel safe as much as her feeling up his biceps when he climbs into bed at night. I suppose Jarrid didn't have anything else to offer. Which in a masculine man, would make him wonder what she DID marry him for….
Jarrid Wilson Dead: A Tribute to the Megachurch Pastor
Jarrid Wilson gushed about his family on social media, including his kids. "Happy first day of school little buddy! Your mommy (@itsjuliwilson) and I are so proud of you, and we cannot believe how quickly you are growing up," he wrote with one photo of his son.
"You're going to bring so much joy to world, and we're so excited to watch you grow up into the man that God designed you to be. You'll always be my little bird man. Love you, Finch!"
He posted pictures of his family, including at a trampoline park. Of his wife, he wrote, "There is no one more talented, more beautiful, and more godly than you sweetheart. I love you! I wouldn't want to do life with anyone else. You're the peanut butter to my jelly. And boy do I like peanut butter."
"She means everything to me," he wrote with another post.
Max Cuck! I investigated his wife to see if she drove him to suicide but the answer is no. She actually looks decent and they married young. Considering how quickly Jarrid rose through the ranks was selected for being a broken sycophant, she probably had her sights set on the PastorWife trophy. And landed it!
Which means she truly mourns him. Her meal ticket to Queen Bee of a megachurch chose to eat a bullet instead of spending one more day with her.
His Amazon author bio describes him as "a husband, dad, pastor, author and founder of Anthem of Hope. His articles have been viewed by tens-of-millions, showcased on some of today's hottest talk shows, and featured on national news stations worldwide. He is a dynamic speaker whose outside-the-box perspectives have gained him national recognition from some of today's most influential Christian leaders and pastors."
Any modern man who openly adores his wife and dotes on his kids, almost surely has massive emasculation issues.
The biography continues: "His highly unconventional way of sharing faith takes a fresh look at the way Jesus would call individuals to live out their everyday lives. Unafraid to tackle tough and controversial topics, Jarrid is known for his refreshing perspectives on what others may view as set in black and white."
What exactly was his unconventional way of sharing faith? Seeing gray instead of Biblical black and white?
He wrote a lot about suicide recently on Twitter. September 9, 2019, he wrote, "Loving Jesus doesn't always cure suicidal thoughts.
Loving Jesus doesn't always cure depression.
Loving Jesus doesn't always cure PTSD.
Loving Jesus doesn't always cure anxiety.
But that doesn't mean Jesus doesn't offer us companionship and comfort.
He ALWAYS does that."
Two days later, obviously not. Jarrid suicided because he didn't believe his own lies about Christ and suicide, which is why I've no sympathy at all.
"Officiating a funeral for a Jesus-loving woman who took her own life today. Your prayers are greatly appreciated for the family," said another September 9 tweet. That same day he wrote, "Tomorrow is #WorldSuicidePreventionDay, and @anthemofhope wants you to know that #YourLifeMatters! 800,000 people love their life to suicide each year, and we want to do something about it."
One Hell of a Freudian Slip there, JARED. It's one thing to help others succeed where you succeeded but another thing to expose yourself to temptations that you're obviously weak towards. That's why I'll never run a boarding house for recovering nymphomaniac whores. It's not a lack of interest, it's an abundance of interest.
Had JARED any other job, he'd have my sympathy. If JARED had not been a false priest then I would believe he made it to Heaven despite suicide. But JARRID was first a weak vessel filled with the devil's lies then a Judas goat to give hurting men false hope that the Narrative wasn't a devil-spawned monstrosity.
Capping himself ended his usefulness to the devil and exposed the lies he told, so Jarrid's suicide was the first righteous thing he ever did. It's for the best, to be honest. Wifey would inevitably have found a 'roided up Chad to supply her daily dose of masculine rough-housing. Boyfriend Jesus would have understood!