Sigma Frame made an interesting post on the late, popular American commentator Paul Harvey. I didn't have anything to offer directly but this linked account of Paul Harvey's father piqued my fascination with true crime:
https://sigmaframe.wordpress.com/2019/08/24/paul-harvey-if-i-were-the-devil/
http://www.odmp.org/officer/1347-officer-harry-h-aurandt
HARRY H. AURANDT
Officer Harry Aurandt died of wounds he sustained when he was shot while off duty as he was taking police action.
Officer Aurandt and a detective were rabbit hunting in a rural area of Tulsa on Federal Road. At about 9:00 pm the officers had returned to their car when they were approached by three armed men who exited a Buick touring car with the intent of robbing them. The detective attempted to fire his shotgun at them but it misfired. The three men started shooting at he officers while they were sitting in their car. Officer Aurandt, despite serious wounds in one lung, leg, and liver, drove one mile to a farmhouse where he collapsed.
That was not a robbery. Robbers do not ambush men wielding shotguns while hunting. And three (unrelated by family) robbers doing a drive-by? Were they hitting the payroll stagecoach? What wealth did they expect a pair of hunters to carry besides dead varmints and loaded firearms?
This was a failed assassination. And down the rabbit hole we go!
Officer Aurandt died from his wounds two days later. The detective was paralyzed for life from leg wounds just above the knees.
The three suspects were later apprehended. Two were convicted of murder and sentenced to life. One escaped from the Oklahoma Penitentiary in 1923. On May 17, 1931, he was captured in Los Angeles, California, following a spectacular gun battle with Los Angeles police officers.
Yep. This account doesn't believe its own claim of a robbery.
Officer Aurandt was survived by his wife, daughter and two-year-old son. His son, Paul Harvey Aurandt , later known as just Paul Harvey became a famous commentator, author, and columnist. Officer Aurandt was buried at Rose Hill Memorial Park in Tulsa, Oklahoma.
A 98-year old murder mystery! Let's see if this Information Age lives up to its hype.
Only in Oklahoma: Paul Harvey's father shot by bandits
https://www.tulsaworld.com/archive/only-in-oklahoma-paul-harvey-s-father-shot-by-bandits/article_cfb58278-8402-551c-ae7d-3775080364c9.html
By Gene Curtis, 25 September 2007
Two off-duty Tulsa police officers who had been hunting rabbits east of Tulsa were shot — one fatally — by four hijackers who may have committed two other robberies a short time earlier.
The injured officers were Harry H. Aurandt, father of radio commentator Paul Harvey, and Detective Ike Wilkerson. Aurandt, 48, secretary to Police Commissioner J.H. Adkinson, died the next day, Dec. 20, 1921.
That could definitely be a motive for assassination. We'll see.
The officers said they were shooting rabbits a mile east of the city on Federal Drive (now Admiral Place) when a car containing four gunmen wearing masks drove up and the gunmen ordered them to raise their hands. Wilkerson said his shotgun jammed when he tried to shoot at the gunmen but was able to fire at them as they drove away. The bandits shot Aurandt in the chest and leg and Wilkerson in both legs. Although mortally wounded, Aurandt drove himself and Wilkerson a mile to the nearest farm house, where an occupant called police and an ambulance.
Paul Harvey's dad was hardcore! They don't make cops like that anymore.
A manhunt was organized immediately by police, sheriff's deputies and 400 deputized citizens.
Four hundred deputized citizens. We'll see that number again.
The dragnet resulted in the wounding of two young couples who had been robbed earlier and were speeding toward Tulsa. Posse members at a roadblock shot into the car, injuring a young man and young woman, after it failed to stop when officers shined flashlights at them and held their badges up.
The number one cause of police shootings has always been "failure to comply".
While the two couples were being questioned, a car containing the bandits sped past. Alvis Fears and Tom Cook were among four suspects who were arrested the next day after Wilkerson said he knew both men and could identify them in spite of the masks they wore. He said he could not identify the others.
Failed assassination confirmed. A third suspect's name was Joe Creason but I couldn't find more than that.
The suspects were moved outside the county by Sheriff W.M. McCullough to protect them from a mob of 1,000 men that congregated that night at the courthouse and was threatening to lynch them. "These are my prisoners, and I intend to protect them," the sheriff told the mob. "They will not be taken from the jail by a mob without a fight."
We'll come back to this scene, too. McCullough was also hardcore.
Members of the mob didn't believe the suspects had been moved until a committee searched the jail to ensure they were not there. One of the committee members was the Rev. C.W. Kerr, pastor of the First Presbyterian Church, where Aurandt was a member. Wilkerson identified Cook as the man who fired one shot and Fears as the man who had fired five shots at the officers. Fears and Cook were convicted of murder and sentenced to life in prison by a jury that deliberated for 50 hours in a trial in Pawnee County where the case was moved because of newspaper reports in Tulsa. After a surgeon at Tulsa Hospital told Aurandt that his wounds were critical, the officer said "the dirty sons of guns shot me with both hands in the air." He told the doctor that he knew who the shooters were but did not identify them because he was interrupted by someone else.
Hella suspicious. If both victims were ranking cops and knew their attackers well enough to recognize them even wearing masks then it's reasonable to assume they recognized the victims, too.
Cook's conviction was reversed on appeal because hearsay testimony had been allowed in the trial. Before the appellate court ruled, Fears was given a leave from prison by Gov. Jack Walton, but didn't return to prison at the end of his leave. No information could be found on whether he eventually was captured and whether Cook was tried again.
It's not an accident that they went unpunished by Governor Jack Walton, an early Socialist. Read this link for a very entertaining biography:
https://www.okhistory.org/publications/enc/entry.php?entry=WA014
…but here's the highlights. Stop me if any sound familiar:
Walton accused his opponents of wanting martial law, then next year declared martial law over the entire State of Oklahoma; he offered State-backed monopolies to farming collectives and tried to nationalize the ownership of food-processing factories; swore to end and disobey the death penalty; created many new government jobs for no reason than to hire his cronies; attempted to seize control of the State's education system via extensive firings and appointment of cronies; then threw said cronies under the bus when they objected to his newly acquired habit of accepting favors from wealthy businessmen; employed Red Flag legislation martial law to deny Bill of Rights protections to KKK members, often accusing them of terrorism; when state legislators began impeachment proceedings for wanton abuses of executive power, he declared martial law upon the state government; when the public finally voted by a margin of 3-1 to impeach him, Walton tried to nullify the vote by calling for a "special legislative session";
"By October 16, 1923, the Oklahoma House of Representatives had passed twenty-two articles of impeachment, including accusations of improper pardons and paroles, failure to use the death penalty, the hiring of unnecessary employees, and putting Tulsa and Okmulgee under martial law. Walton claimed in the press that he would bring in witnesses to attest to Ku Klux Klan terrorism. The prosecution sidestepped this by focusing on Walton's corruption in office and eventually dismissing the six articles that dealt with Klan activity. On November 19, the senate convicted Walton on eleven of the remaining articles and rejected five. The lawmakers then voted forty-one to zero to remove Walton."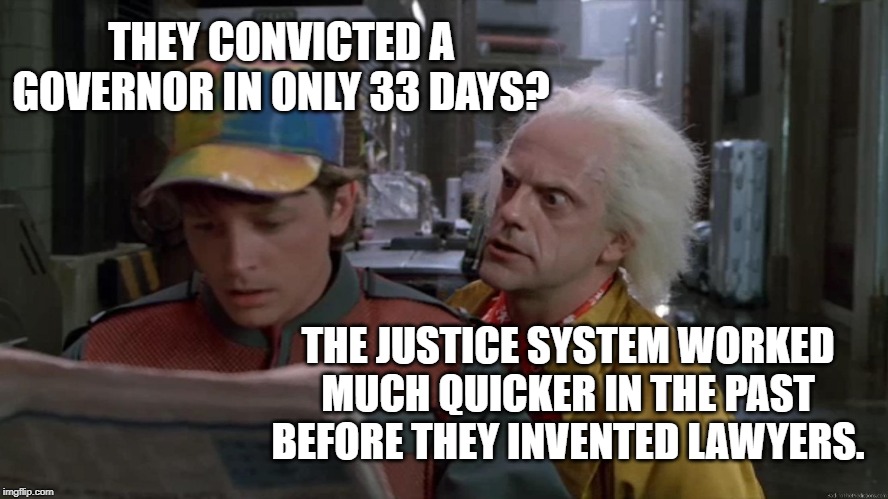 Oklahoma, you little minx! I had no idea you were such a party girl in your youth.
End segue.
Aurandt's survivors included his wife, a daughter, 13, and a son, Paul Harvey Aurandt, 3, now known as Paul Harvey. Twelve members of the Ku Klux Klan added a mystery to Aurandt's funeral. The Klansmen, wearing their white robes, showed up at the cemetery although there was no indication that Aurandt had been a Klansman. The casket had just been lowered into the grave and the minister had finished his prayer when the Klansmen walked past the open grave, each dropping a red rose onto the casket. They didn't speak during their mysterious ceremony and disappeared immediately as others stared in surprise. No one had heard of such a ceremony previously.
Whoa! Now the KKK is involved in Aurandt's death! I did a little Google-Fu to see what they had been doing in 1921 Oklahoma and discovered…
The Tulsa Race Riot!
How had I never heard of the second worst butchering of peaceful blacks in America by KKK-led whites before? Because it wasn't that simple.
https://www.tulsaworld.com/app/race-riot/timeline.html
One of the worst race riots in the nation's history occurred in Tulsa over a 14-hour period on May 31- June 1, 1921. Dozens of people were killed, hundreds were injured and thousands were left homeless. Most of the segregated black district, known as Greenwood, was destroyed. Although the riot itself lasted only a few hours, its repercussions are still felt today.
That was NOT a tornado.
The Tulsa of 1921 was a humming, bustling place that reveled in the title "Oil Capital of the World." It had earned the name by making itself into the financial, manufacturing and transportation hub of the great Mid-Continent oilfields surrounding it. From barely 1,000 inhabitants in 1898, it had grown to more than 72,000.
Most Tulsans were native-born and white. A surprisingly small number – fewer than 1,000 – identified themselves as American Indians. About 9,000 were black, with most of them living in the community centered on Greenwood Avenue northeast of downtown Tulsa. Most black Tulsans worked as laborers and domestics, but a substantial number were teachers, lawyers, doctors and other professionals.
With World War I came a great surge in demand for petroleum products. As much as 20 percent of the oil powering the Allied armies passed through Tulsa's pipeline terminals, refineries and rail yards. Some $36 million in building permits were issued from 1917 to 1921, with such lasting landmarks as Central High School, the Exchange National Bank, First National Bank, Cosden, City Hall, Mayo, McFarlin, Sinclair, U.S. Post Office and Atlas Life buildings completed or started.
Tulsa politics could be bumptious. The electorate was more or less evenly divided between Republican and Democrat, and with city elections held every two years, changes in administration were frequent. In 1920, real estate attorney and former municipal judge T.D. Evans, a Republican, was elected mayor on a single-plank platform: to push through a bond issue to pay for a reservoir on Spavinaw Creek, 90 miles away, and the pipeline to bring fresh water to Tulsa.
Drinking water FTW.
Three of the four city commissioners elected that year were also Republicans, as was City Auditor Mary Seaman, the first woman to hold municipal office in Tulsa. The recently hired police chief, John Gustafson, was a former railroad detective and private investigator whose appointment had been opposed by Tulsa County Sheriff Willard McCullough. A former cowboy with an elegant handlebar moustache, McCullough had served as Tulsa County sheriff off and on since statehood and had been returned to office in 1920 after the incumbent, Jim Woolley, failed to prevent the lynching of a suspected murderer.
That's the same Sheriff McCullough that protected Arendt's murderers from a vigilante mob. Turns out, he got the Sheriff job because his predecessor had failed to prevent exactly such a lynching.
Crime and law enforcement were important issues in Tulsa. Less than two weeks before the riot, Oklahoma Assistant Attorney General Katherine VanLeuven led an investigation of the Tulsa Police Department that revealed a poorly trained and sometimes corrupt force so ill-equipped it did not have a single reliable automobile. When officers need transportation to crime scenes, they were taken in private cars driven by volunteer citizens.
Which made them reliant on deputizing civilians for major events, which in turn is a great way to mismanage a race riot.
Knowing what we do today, it's a bad sign that the men of Tulsa were willing, so early on, to be ruled by women. Which makes the igniting incident very easily understandable:
On Monday, May 30, 1921, a young black man named Dick Rowland got onto an elevator on the third floor of the Drexel Building at 319 S. Main St. For some reason, he came into contact with Sarah Page, the white elevator operator, and Page cried out. Her cry was heard by a store clerk, who called police.
The Drexel Building, at 319 S. Main St., was four stories tall. Renberg's Department Store occupied the first two floors, with offices and small businesses upstairs.
The building was probably quiet that morning. It was Memorial Day and most downtown stores, including Renberg's, were closed. Rain dampened the holiday activities, including a parade.
Definitely a factor. The men were off work with a lot of cancelled plans.
Although Dick Rowland seems to have been fairly well known, his true identity is a bit of a mystery. He is generally identified as the son of Dave and Alice "Ollie" Rowland, who operated a boarding house in the Piro Building on East Archer Street. Some sources, though, say his name was actually John or Johnny Rowland, and that he was the adopted son or even grandson of Dave Rowland. Damie Rowland, Dave and Alice's daughter, said in a 1972 interview that she had taken in young Johnny while living in Vinita and that he had been born in Arkansas. The 1920 Census listing for the Rowland household includes an adopted son named John who had been born in Texas.
Other accounts describe Rowland as a shoe shiner.
Adding to the uncertainty is a slight age discrepancy. The Census recorded John Rowland's age as 16 in 1920. Dick Rowland's age, when he was arrested a year later, was given as 19.
Almost nothing is known of Sarah Page. Originally described as a 17-year-old orphan working her way through business college, it later developed that she may have been as young as 15 and had come to Tulsa from Kansas City while waiting for a divorce to be finalized.
Some, including Damie Rowland, have fostered the notion that Page and Rowland were romantically involved. Though possibly true, the story cannot be verified through contemporary accounts.
People who knew Rowland said the elevator did not stop level with the third-floor threshold, causing him to trip as he entered the car and fall against Page. Police later said that whatever happened, it was almost certainly not intentional. In any case, Page's cry caught the attention of a Renberg's employee, who apparently summoned police. Rowland fled, but Page and the clerk, if not actually naming the man she said attacked her, supplied enough of a description that authorities had no difficulty locating him.
Knowing what we do today about barely-sexually-mature daughters of divorce, the fact that Sarah knew Rowland is excellent circumstantial evidence. Either Rowland had knocked her up then refused to claim paternity or this was a Potiphar's Wife situation. No way to be certain, sadly, but we can assume she didn't scream rape for literally no reason.
Rowland's arrest the next morning was reported in a front-page story in that afternoon's Tulsa Tribune. Headlined "Nab Negro for Attacking Girl in Elevator," the somewhat sensational account reported, accurately if perhaps imprudently, that Rowland was to be charged with attempted assault. It said Rowland scratched Page and tore her clothes.
This, in the parlance of the day, was tantamount to an accusation of attempted rape. The mere suggestion of attempted assault, when it involved a white woman, had in the past triggered gruesome lynchings from Duluth, Minn., to the Florida swamps.
"We shall defend muh'Lady's virtuous honor! Because women never lie about sex!"
Page, who seems to have fled the city on June 1, subsequently wrote to the county attorney, asking that the charges against Rowland be dropped. The case was dismissed at the end of September.
They were ABSOLUTELY having consensual sex.
At 4 p.m., an anonymous caller told Police Commissioner J.M. Adkison, "We are going to lynch that negro, that black devil who assaulted that girl." Adkison and Police Chief John Gustafson arranged to move Rowland from the city jail to the more secure county lockup on the top floor of the courthouse at Sixth Street and Boulder Avenue.
Recall that Aurandt was Adkison's secretary.
Whites, attracted by the rumors, began gathering at the courthouse until they numbered an estimated 2,000.
Adkison and Gustafson wanted Sheriff Willard McCullough to take Rowland out of town, but McCullough refused. He reasoned that Rowland was safer in the jail than in a car on an open road somewhere. In this, McCullough was no doubt correct, but there is some indication that Adkison and Gustafson thought spiriting Rowland out of town would disperse the crowd. This was, in fact, a tactic that had worked elsewhere.
McCullough, though, was not about to make the same mistake his friend and rival Jim Woolley had the previous year, when Woolley had allowed a mob to take murder suspect Roy Belton from the jail. The lynching that ensued essentially ended Woolley's career in elective office and led to McCullough's election as sheriff in November 1920.
Rather than risk trying to sneak Rowland out of town, McCullough put him in a cell, ordered the only elevator to the jail disabled and had six of his deputies barricade themselves inside with the prisoner. McCullough, Deputy Barney Cleaver and County Commissioner Ira Short remained behind, with McCullough and Cleaver, a black man with a long career in Tulsa law enforcement, trying to disperse the crowd outside.
Interestingly, no police seem to have been in evidence at the courthouse. Some sources say bad relations between the sheriff's and police departments contributed to the failure to control the situation before it got out of hand.
I'm inclined to doubt this. We've already seen McCullough protect both accused cop-killers and now an accused black rapist in the face of considerable opposition, which is not the act of a petty politician. There is little doubt that McCullough needed all of his available men to handle the 2,000-strong mob.
Responding to the growing crowd at the courthouse and fears, fanned by phone calls from unidentified sources, for Rowland's safety, a group of black men assembled at the offices of A.J. Smitherman's newspaper, the Tulsa Star, on North Greenwood Avenue. After arming themselves, they marched and drove to the courthouse.
Those sources are likely a black supremacist organization called the African Blood Brotherhood. Coming up.
Sheriff McCullough said Barney Cleaver, one of his black deputies, was the first to inform him of the threats on Rowland's life. Cleaver, the sheriff said, had telephoned to tell him of a call, apparently similar to the one to Adkison, received at a north side motion picture theater.
This call was taken very seriously. Although Tulsa did not have a history of racial violence – the 1920 lynching victim, Roy Belton, was white – it did have more than its share of vigilantism. During World War I, citizens had been harassed and beaten in the name of patriotism, often under color of the local Council of Defense or the Home Guard, a local militia organized to replace National Guard units called into active duty.
Mary Jones Parrish, a young black woman who would record her recollections and those of others in a little book called "Events of the Tulsa Disaster," said she went outside on the night of May 31 to find "that some of our group were going to give added protection to (Rowland)."
A professional journalist at the time, not a random bystander. A quick, telling excerpt from her book: "[Dick Rowland] was known as Diamond Dick because of his flamboyant behavior, flashy clothes and jewels". And a feral white girl cried rape at him? Ah, the Red Pill continues to explain so much about human behavior.
At least two earlier contingents of concerned blacks had already visited the courthouse. McCullough and Cleaver assured them that Rowland was in good hands and persuaded them to return to Greenwood.
The intent of the white crowd is difficult to gauge. Not surprisingly, officials later described the white crowd, at least initially, as more curious than hostile. Without radio, much less television, the only way to see what was happening was to go in person.
Which explains why there were lots of little riots back in the day. People were desperate for entertainment. God only knows how many innocent lives have been saved by "Pong".
But the crowd was not completely docile, either. McCullough was hooted down, the World reported, when he tried to disperse the whites. Shortly before the shooting started, a band of irate whites presented themselves at the National Guard Armory, about a mile east of the courthouse, demanding weapons and threatening to break in when they were denied.
In any event, McCullough said the only effort to get at Rowland occurred at 8:20 p.m., when three unidentified white men entered the courthouse.
"I … told them there had been some talk of a lynching and that they might as well get out for no one was going to get the negro," McCullough said. "They went out and got into an auto on Boulder street and talked loudly and gesticulated and soon a crowd gathered."
It was at that point, McCullough said, that he ordered his men to run the building's lone elevator to the top floor, disable it and barricade themselves inside the jail.
Over the next hour and a half, McCullough received several telephone calls from concerned black leaders as well as from Maj. James A. Bell of the local Oklahoma National Guard. McCullough assured all of them the situation was under control.
Gustafson was more concerned. But, instead of trying to break up the crowd at the courthouse, he focused his attention on the armed blacks. Eventually, he asked Bell for help "to clear the streets of negroes," but Bell told him only the governor could call the local guardsmen into service.
Meanwhile, Maj. Bell secured the local NG armory, which proved a wise precaution.
At about 10 p.m., a former county investigator named E.S. MacQueen confronted a black man, sometimes identified as Johnny Cole, in front of the courthouse. As MacQueen and Cole wrestled over the latter's gun, it discharged. As more than one person observed, "All hell broke loose."
The crowd scattered. McCullough, who had been trying to talk to the crowd, ran for cover in a nearby hotel. Walter Daggs, an oil company manager who lived near the courthouse was shot and killed, apparently by a stray bullet. Sixteen-year-old Homer Cline was killed as he left the bank where he worked. A.B. Stick, gunned down outside the Hotel Tulsa, was reported certain to die but somehow survived.
Some sources say a black man was killed at the courthouse, others say not. The World said an unidentified black man was chased down in an alley and killed – then said no black fatalities had been reported. News of fatalities and injuries was often fragmentary, second-hand and contradictory. Cleo Shumate, a white tool dresser, was reported to have been shot about 8 p.m., well before the riot began.
Denied weapons at the National Guard armory, whites – including some police – broke into Bardon's Sporting Goods at 510 S. Main St., across the street from the courthouse, and began taking guns, ammunition and just about everything else in sight. Police involvement may be partially explained by the fact that Bardon's seems to have sold ammunition to the department on a regular basis.
Looting, all of it by rampaging whites, was reported throughout downtown, as shots whizzed haphazardly. Gustafson called in his entire force – around 65 men – and Adkison began commissioning "special deputies" – perhaps as many as 400 of them.
That number again, 400. Flimsy evidence but it's likely that Adkison called upon the KKK for deputies. Militant blacks were being as much of a problem as the whites (it was not an accident that armed groups of blacks were showing up at the courthouse before the riot broke out) (one such black refusing to disarm being the final trigger) and the military needed orders before deploying against civilians. Where else was he going to find 400 reliable, temporary deputies on a couple hours' notice? The local bar?
I'll finish this story and then cover the ABB.
According to the [newspaper] World, shooting continued for two hours "over the city and centered in the north part of the business district," until the last of the blacks had retreated into Greenwood.
Restoring order along the Frisco tracks was not the only concern of the authorities. Rumors persisted throughout the night that hundreds of blacks were descending on Tulsa, reinforcing the notion of a "Negro uprising" and causing Rooney to stretch his men even thinner. Squads were sent to guard the city power plant and water works, while the police, ex-servicemen and the special deputies roamed the city in "auto patrols," rounding up blacks living in servant quarters outside Greenwood and looking for the supposed invaders.
Rooney and about 30 men and officers established themselves along Detroit Avenue, on a rise called Standpipe Hill, where gunfire had been exchanged between adjoining white and black neighborhoods. The Guardsmen came under fire from both sides and an ex-serviceman named Wheeler, who had volunteered to join the Guard unit, was seriously wounded by a white gunman.
At dawn, a force of "citizens, police and members of the national guard," numbering perhaps 1,500, moved into Greenwood from the south and west, under orders to take into protective custody unarmed blacks and to subdue any who resisted. To people in Greenwood, it looked more like an invading army.
Most Greenwood residents surrendered peacefully or fled northward. Many were hidden by employers or other acquaintances and sometimes even total strangers. The few who stayed behind to fight were overwhelmed.
You need an army to fight an army.
The National Guard reported engaging in several short skirmishes as it moved down from Standpipe Hill – the hill just west of the present Oklahoma State University-Tulsa campus – and one longer battle in which about 50 blacks "fought like tigers." The last organized resistance came from gunmen in the Mount Zion Baptist Church tower. When they refused to come out, the new church, valued at $80,000, was set on fire.
So, what happened? Did bloodthirsty whites from multiple police and military jurisdictions decide to go on a killing spree for no reason? I believe this was basically a gang war between the KKK and ABB. Time to discuss the latter.
Begin segue:
https://en.wikipedia.org/wiki/African_Blood_Brotherhood
The African Blood Brotherhood for African Liberation and Redemption (ABB) was a radical U.S. black liberation organization established in 1919 in New York City by journalist Cyril Briggs. The group was established as a propaganda organization built on the model of the secret society. The group's socialist orientation caught the attention of the fledgling American communist movement and the ABB soon evolved into a propaganda arm of the Communist Party of America. The group was terminated in the early 1920s.
Which was when CPUSA switch its goal from race segregation to international unification.
The summer of 1919 in America was a time of racial rioting and violence, remembered retrospectively by historians as the "Red Summer." Returning soldiers from European battlefields, including blacks with heightened expectations of freedom and equality and whites seeking a return to civilian employment and the status quo ante bellum, and new immigrant black workers from the rural South formed a volatile mixture which erupted in mob violence in Chicago, Omaha, and cities throughout the Midwest and South.
In response to these attacks, The Crusader [a pan-African nationalist newspaper] advocated armed self-defense. Politically, Briggs drew comparisons between government attacks on white and black radicals. He identified capitalism as the underlying cause of oppression of poor people of all races. While endorsing a Marxist analysis, The Crusader advocated a separate organization of African-Americans to defend against racist attacks in the United States, and likened this to Africans' combating colonialism abroad.
In September 1919, The Crusader announced the formation of a new organization called the African Blood Brotherhood (ABB), to serve as a self-defense organization for blacks threatened by race riots and lynchings. This was accompanied by the re-publishing of Claude McKay's poem If We Must Die.
Not long afterwards, Briggs began to forge connections with pioneer black American Communists such as the Surinam-born Otto Huiswoud and Jamaican poet and writer Claude McKay. These in turn connected Briggs and his publication with native-born white Communists including Robert Minor and Rose Pastor Stokes, who took a strong interest in the so-called "Negro Question." Briggs would join the Communist Party himself in 1921.
The ABB enjoyed a period of notoriety following the Tulsa Riot of 1921. Tulsa had an ABB chapter and news reports credited the organization with inspiring resistance to racist attacks.
As the Communist Party developed, it regularized its structure along the lines called for by the Communist International (Comintern). Semi-independent organizations such as the African Blood Brotherhood with its divergent Afro-Marxist political theories were anathema to the Comintern and its Soviet leaders, who believed all communist and Marxist–Leninist organizations should be unified in a single communist party and platform in each nation under Moscow's overall direction and control. In the early 1920s the African Blood Brotherhood was dissolved, with its members merged into the Workers Party of America and later into the American Negro Labor Congress. Many early ABB members, however, went on to be key CP cadres for decades.
The ABB had a total membership of fewer than 3,000 members at its peak.
End segue. With that small an organization, headquartered in NYC, its prominence in the Tulsa Riot strongly suggests instigation.
A grand jury convened the second week of June said the armed blacks at the courthouse were the direct cause of the riot, but said indirect causes were more to blame. Among the indirect causes cited were agitation for social equality and lax law enforcement. Eighty-eight indictments were issued, mostly for black men, but few seem to have been served. A few people arrested during and after the riot were convicted of or pleaded guilty to minor crimes such as possession of stolen property.
There were claims that the blacks who went to the courthouse wanted a fight. According to later testimony and notes found in the papers of Gov. J.B.A. Robertson, hotel owner John Stradford had exhorted the men at the Tulsa Star [a black-run newspaper] office with the promise to "send and get the Muskogee crowd" – that is, reinforcements from the nearby city of Muskogee. The African Blood Brotherhood, an arm of the Communist Party based in New York, claimed to have had a chapter in Tulsa organizing armed resistance to racial oppression.
Stradford and Smitherman [also of the Tulsa Star] were arrested after the riot, posted bail, and [jumped bail]. Stradford settled in Chicago, where his family became prominent. Smitherman opened a newspaper in Buffalo, N.Y.
Notoriously Socialist areas.
In July, a jury found Police Chief John Gustafson guilty of dereliction of duty and removed him from office. He resumed his career as a private investigator.
In September, a large Ku Klux Klan rally was held at Convention Hall. It was the Klan's first public appearance in Tulsa, although many people believed it had a hand in the riot.
Quite possible but more importantly, Klan membership exploded in the aftermath of the riot. Seems the locals were very unhappy with the conduct of the blacks after the fact. State authorities were very unhappy with local loyalties.
In December, Atkison's secretary was murdered along with a detective. I can find no mention of Adkison himself post-riot, sad to say.
In April 1922, more than 1,700 Klan members marched through downtown Tulsa while an airplane carrying an electrically lighted cross flew overhead. In that spring's city elections, Klan candidates swept every office, and did the same when county elections came around in the fall. In August 1923, Gov. J.C. Walton declared martial law in Tulsa County because of Klan activity.
Those wanting a literal play-by-play can follow this link:
http://www.personal.utulsa.edu/~Marc-Carlson/riot/tulsatime.html
Suffice to say that many blacks were full participants in the riot. You'll find accounts of carloads of blacks looking for trouble and a couple accounts of black snipers shooting unarmed whites.
With armed gangs of ABB militants looking for trouble as much as any of the whites, the Tulsa Race Riot was as much a battle against Communism as it was a race incident, which no doubt is why you didn't hear about it. Very comparable to modern Antifa/Proud Boys demonstrations, albeit with more firepower.
Adkison was likely a KKK member given his ability to find hundreds of deputizable men at a moment's notice. If Aurandt was killed in suspicion of being KKK by association then that explains the "honor guard" of a dozen Klansmen showing up unexpectedly at his funeral. They were apologizing for his being caught in the middle of a race war between the KKK and the African Blood Brotherhood.