A faith-based lobbyist in D.C. has exposed a dark, secret underworld of Christians who like Trump, think other religions are inferior, want to Make America Great Again and believe America is supposed to be a pro-Christian nation… exactly what racist, dead white male NOT-SEEs once believed! REEE!
While the statement itself doesn't directly reference Trump, most of the articles covering it did and several of the endorsing celebrities are known for hostility to Trump. But let's go to the source!
Christians Against Christian Nationalism
https://www.christiansagainstchristiannationalism.org/statement
As Christians, our faith teaches us everyone is created in God's image and commands us to love one another.
That's why you insist on the death penalty for violent crime, yes? "Whoever sheds human blood, by humans shall their blood be shed; for in the image of God has God made mankind." Genesis 9:6.
As Americans, we value our system of government and the good that can be accomplished in our constitutional democracy. Today, we are concerned about a persistent threat to both our religious communities and our democracy — Christian nationalism.
America was never meant to be a democracy. Prot Christians are not supposed to build religious communities. Organizations, yes, but our first principles–not to mention reality–dictate that walling ourselves off from the outside world is neither desirable nor feasible.
Since we must engage with non-Christians, either we impose Christ's morality upon them or they impose their morality upon us. Christ's Will brings light and relief even to those who don't appreciate it. (Loyal wives, honesty instead of lies, punish the thief.) Transgenderism brings suffering even upon its most devoutly mutilated adherents.
Christian nationalism seeks to merge Christian and American identities, distorting both the Christian faith and America's constitutional democracy. Christian nationalism demands Christianity be privileged by the State and implies that to be a good American, one must be Christian. It often overlaps with and provides cover for white supremacy and racial subjugation. We reject this damaging political ideology and invite our Christian brothers and sisters to join us in opposing this threat to our faith and to our nation.
We Christians would be happy with being tolerated by the State. Meanwhile, how does Scripture provide cover for racial subjugation? Which is it? Does Christianity teach that we're all made in God's image or does it designate lesser races for exploitation?
Notice that this entire statement does not contain one single Bible reference.
As Christians, we are bound to Christ, not by citizenship, but by faith. We believe that:
People of all faiths and none have the right and responsibility to engage constructively in the public square.
No Christian believes that Satan deserves equal time & respect with Jesus. The righteous and wicked hate each other. Coexistence with the devil is simply not an option.
Patriotism does not require us to minimize our religious convictions.
What religious convictions? You who believe all religions are nothing more than social tools to be Trumped (ha!) by the State, do you even understand the concept of a religious conviction? It's when you defy human authority in service to God.
One's religious affiliation, or lack thereof, should be irrelevant to one's standing in the civic community.
Frigging Communists don't care what you believe so long as their government remains free of your morality. Remember, all religions are equal but nonreligion is more equal than religion.
Government should not prefer one religion over another or religion over nonreligion.
Hah, they even said it!
Religious instruction is best left to our houses of worship, other religious institutions and families.
Translation, the place of Christianity in society is safely boxed up and far away from our pandering, kleptocrat micro-tyrants. Get your laws off my body! I got babies to kill!
America's historic commitment to religious pluralism enables faith communities to live in civic harmony with one another without sacrificing our theological convictions.
Again, I don't think you know what a religious conviction is. Hint: it is not a fashion statement about how you waste your spare time.
Conflating religious authority with political authority is idolatrous and often leads to oppression of minority and other marginalized groups as well as the spiritual impoverishment of religion.
Some religions–namely Islam and Hinduism–do encourage the exploitation of marginalized groups. But you are only whining about Christians.
Shouldn't your organization be called "Faith People Against Faith in Nationalism"? You keep talking like all religions are interchangeable but complain about Christians specifically. Which is it? Should all religions be treated equally or is it okay to single out specific ones for specific treatment?
We must stand up to and speak out against Christian nationalism, especially when it inspires acts of violence and intimidation—including vandalism, bomb threats, arson, hate crimes, and attacks on houses of worship—against religious communities at home and abroad.
Now you're just slandering us. We Christians are the religion LEAST likely to do any of that. And you, you are atheists, the worst-offending religion of them all for senseless bloodshed.
Whether we worship at a church, mosque, synagogue, or temple, America has no second-class faiths. All are equal under the U.S. Constitution. As Christians, we must speak in one voice condemning Christian nationalism as a distortion of the gospel of Jesus and a threat to American democracy.
Sheet, mon, you don't know jack about Jesus if you think His followers will speak with one voice about anything except the most basic tenets of the faith, and even then we have lying infiltrators like you to deal with. That's how diverse we are.
And you're so di-worse, you think it doesn't matter what anybody believes so long as they obey you with no religious conviction hangups.
You really should learn about "religious convictions".
Who are "you", anyway? Eighteen chuckleheads this time… the ride never stops. A grab bag of male feminists and the feral skanks who use them. Interestingly, many are cast-offs of the Southern Baptist revival in the 90s:
https://www.christiansagainstchristiannationalism.org/endorsers
REV. DR. PAUL BAXLEY, EXECUTIVE COORDINATOR,  COOPERATIVE BAPTIST FELLOWSHIP
Overcredentialed, aging Baby Boomer.
The CBF splintered off from the Southern Baptists in response to Paige Patterson & friends bringing the denomination back in line with Scripture in the 90s. One of the founding tenets of the CBF is acceptance of female clergy.
SISTER SIMONE CAMPBELL, EXECUTIVE DIRECTOR, NETWORK LOBBY FOR CATHOLIC SOCIAL JUSTICE
Hey, look! Female clergy! Talking smack about Trump, if you look at those signs.
TONY CAMPOLO, A FOUNDER OF THE RED LETTER CHRISTIAN MOVEMENT
Mild pedo, very loud/angry to judge from the jowls.
By calling ourselves Red Letter Christians, we refer to the fact that in many Bibles the words of Jesus are printed in red.
That's neither Biblical nor Traditional, to believe that only Jesus' exact words are authoritative. The red printing is, I hope, done only as a show of respect to Christ. It shouldn't mean "this is the only part you have to believe".
What we are asserting, therefore, is that we have committed ourselves first and foremost to doing what Jesus said. Jesus calls us away from the consumerist values that dominate contemporary America. Instead, he calls us to meet the needs of the poor.
Virtue-signaling : consumerism :: Pride : greed.
He also calls us to be merciful, which has strong implications in terms of war and capital punishment. After all, when Jesus tells us to love our enemies, he probably means we shouldn't kill them.
Even though that's what Jesus said to do in Genesis 9:6? My mistake, that's what God said. Not Jesus. Big difference?
We should blow Tony's brain by send him a Bible written in all-red text. The "Gloria Allred" Bible? Never mind.
Values
The words of Jesus are authoritative and compel us to believe:
1. All people are made in the likeness and image of God.
Atheists really like that idea. They must not realize that being made in God's image is why they'll be damned to Hell instead of merely destroyed like a bug.
5. Diversity and collaboration make us stronger, not weaker.
For his birthday, I shall send Tony an e-mail written in the Urdu language because it will make him smarter. Then I'll ask Baal to send him a Buddhist to teach him more about Jesus.
9. We embrace and work alongside people of different faiths, erasing the lines of 'us vs. them.'
THAT IS THE EXACT OPPOSITE OF WHAT JESUS TAUGHT, YOU FRAUD. "I am the way, the truth and the life. Nobody comes to the Father except through me."
PATRICK CAROLAN, EXECUTIVE DIRECTOR, FRANCISCAN ACTION NETWORK
That's an impressively bulbous nose (wealth-seeking). He's also got serious sexual stress lines from the lower eyelids practically to his ears. Ascetic living isn't working out for him.
THE MOST REV. MICHAEL B. CURRY, PRESIDING BISHOP AND PRIMATE,
THE EPISCOPAL CHURCH
Negro pedo. This is the chucklehead who presided over the wedding of Prince Harry and Meghan Markle.
Which tells you everything you need to know about CACN. It also confirms that Prince Harry's marriage is a plot to discredit the royal family and by extension, UK nationalism, which we already knew was the only possible reason for his choice of bride.
PAULA DEMPSEY, DIRECTOR OF PARTNER RELATIONS, ALLIANCE OF BAPTISTS
Witch.
REV. DR. JOHN C. DORHAUER, GENERAL MINISTER AND PRESIDENT, UNITED CHURCH OF CHRIST
Problem glasses and a beard shoring up a weak chin make me suspect SJW.
REV. ELIZABETH EATON, PRESIDING BISHOP, EVANGELICAL LUTHERAN CHURCH OF AMERICA (ELCA)
Witch.
DR. JEFFREY HAGGRAY, EXECUTIVE DIRECTOR, AMERICAN HOME BAPTIST MISSION SOCIETIES
Negro mild-pedo.
REV. JIMMIE HAWKINS, DIRECTOR, OFFICE OF PUBLIC WITNESS, PRESBYTERIAN CHURCH (U.S.A.)
Physiognomy has nothing to say but Hawkins is a Charismatic. Not just PCUSA.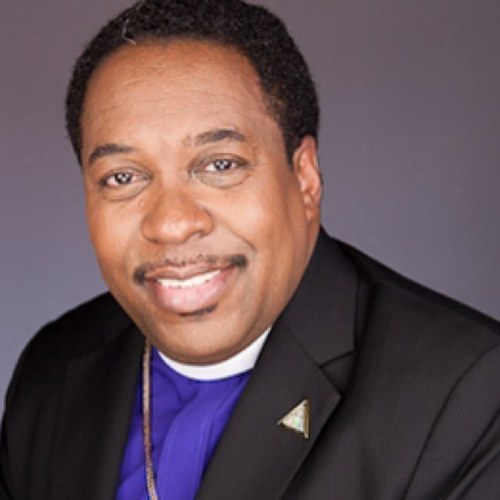 BISHOP W. DARIN MOORE, CHAIR, NATIONAL COUNCIL OF CHURCHES, USA,
RESIDING PRELATE OF THE MID-ATLANTIC EPISCOPAL DISTRICT THE AME ZION CHURCH
You can trust an African-Methodist-Episcopal to have weak religious convictions. It's the only way to daisy-chain one's beliefs like that. Wide ('visionary') eyebrows and very concave nose (social) make me think he wouldn't be much of a Bible-thumper anyway.
DIANE RANDALL, EXECUTIVE SECRETARY, FRIENDS COMMITTEE ON NATIONAL LEGISLATION
Not a witch on the technicality of not being clergy. But a definite feminist. Resting bitch face, if that's her best attempt at a smile.
R. MITCH RANDALL, DMIN., EXECUTIVE DIRECTOR, ETHICSDAILY
Problem glasses. Honest enough about his Social Justice to not lead a church, I guess, but he still falsely identifies as Christian.
MELISSA ROGERS, VISITING PROFESSOR, WAKE FOREST UNIVERSITY SCHOOL OF DIVINITY
Witch.
AMANDA TYLER, EXECUTIVE DIRECTOR, BJC
Witch.
What's BJC? I think "Baptist Joint Committee for Religious Liberty", to be covered at the end.
JIM WINKLER, PRESIDENT AND GENERAL SECRETARY, NATIONAL COUNCIL OF THE CHURCHES OF CHRIST
Looks like pedoface but the profile shot makes me uncertain.
DR. AIDSAND WRIGHT-RIGGINS AND HANNAH MCMAHAN, CO-EXECUTIVE DIRECTORS,
NEW BAPTIST COVENANT
A coal-burning witch? I don't know what to make of a MAN with a hyphenated last name. Maybe I assumed her gender.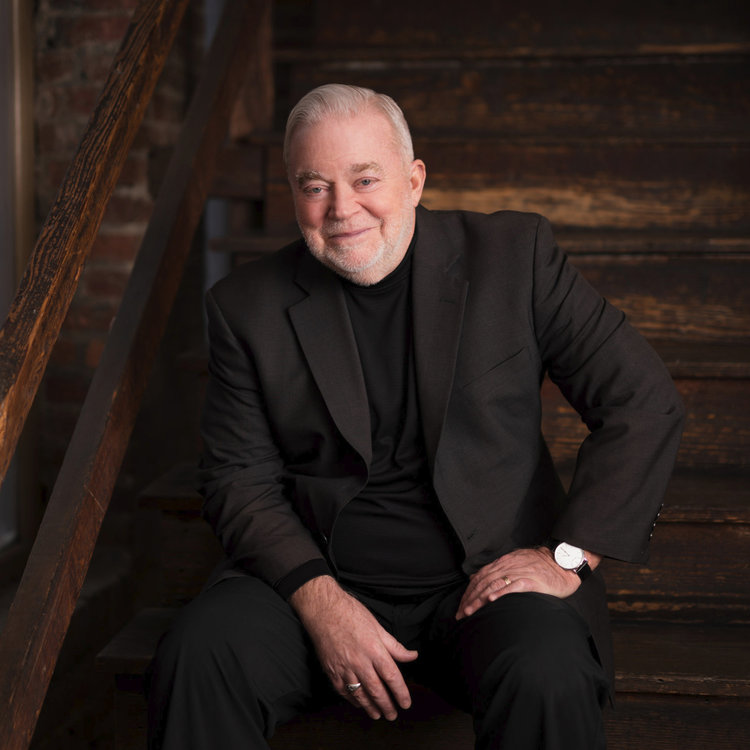 JIM WALLIS, PRESIDENT AND FOUNDER, SOJOURNERS
I saved the biggest name for last. This pic is hilarious! It's so dark that only three things are visible: his face with a smirk-smile, his left hand showing off a watch and his right hand showing off his wedding ring while simultaneously covering his balls. A status-conscious, wife-pleasing cuck with a grifter's "trust me" look.
And they say you can't judge a book by its cover.
The accompanying blurb makes me think he's the founder of CACN, or at least the guy who wrote their statement.
"Nationalism is not just a love for country; rather, it pits the power of one nation against others, often with ideologies of racial superiority, and has led to the worst violence in human history. There is no Christian nationalism; nationalism is unchristian. I am grateful to BJC for bringing faith leaders together to jointly proclaim that no nation is above another in God's eyes, and that our nation must never put one religion above another or privilege religious people above those who do not follow any religion."
The CACN website doesn't say anything about its founders or financiers but this paragraph makes me think it's the Baptist Joint Committee for Religious Liberty, aka BJC. They also had a falling out with the Southern Baptists in the 90s/late 80s and now preach exactly this kind of globalist message. What a surprise that BJC, a "faith-based" lobbyist in D.C. is worried about the insidious, growing influence of Christianity. One supposes that few God-fearing politicians want thirty pieces of silver.
Five seconds on https://sojo.net/ was sufficient to confirm that Jim Wallis is a victim of Trump Derangement Syndrome.
It should go without saying that any self-identified Christian who refuses to revere Christ above other religions is a blasphemer. Those who also give women authority over men are heretics and Original Sinners, too.