Navy SEAL Eddie Gallagher was recently acquitted of all charges. (Cry me a river over that selfie.) Now that the American Special Forces Trial of the Century is over, we can look back and piece together the real story of an SJW Convergence gone so wrong that I half expect the next Portland Antifa rally to be crashed by SEAL Team Six.
https://www.foxnews.com/us/navy-seal-edward-gallagher-found-not-guilty-on-murder-and-attempted-murder-charges
A jury found decorated Navy SEAL Edward "Eddie" Gallagher not guilty Tuesday on almost all charges he was facing, including murder and attempted murder, in the killing of a teenage Islamic State member in Iraq.
Gallagher was accused of stabbing to death a 15-year-old ISIS fighter in 2017 and posing with the corpse for photos. …
He faced seven criminal charges in all. Six of the most serious charges included premeditated murder, willfully discharging a firearm to endanger human life, retaliation against members of his platoon for reporting his alleged actions, obstruction of justice and the attempted murders of two noncombatants. On all of those charges, the jury in San Diego found him not guilty.
Jurors did find him guilty of the seventh charge, posing for a photo with a casualty, considered the least egregious of the crimes, which carries a maximum prison sentence of four months.
"We have a sentencing to do, but the maximum sentence of what they're about to sentence him on is much less than the time that they've already had him in the brig," defense attorney Tim Parlatore said. "So he is going home."
Full vindication so far as I'm concerned. I suspect the selfie accusation was included only for insurance against a total dismissal of charges because a morbid picture does not remotely warrant a court-martial. "We accuse you of capital murder, aggravated assault with a deadly weapon and expired vehicle registration… WE GOT A CONVICTION! Justice!"
Now what's this about his being accused by a sewing circle?
Navy SEAL Trial Exposes Divide in Normally Secretive Force
https://www.military.com/daily-news/2019/07/01/navy-seal-trial-exposes-divide-normally-secretive-force.html
By Julie Watson, 1 Jul 2019
It was called the "The Sewing Circle," an unlikely name for a secret subsect of Navy SEALs. Its purpose was even more improbable: A chat forum to discuss alleged war crimes they said their chief, a decorated sniper and medic, committed on a recent tour of duty in Iraq.
The WhatsApp group would eventually lead to formal allegations that Special Operations Chief Edward Gallagher fatally stabbed a wounded Islamic State captive in his care and shot civilians in Iraq in 2017.
Gallagher, 40, has pleaded not guilty to the charges.
A jury of mostly combat Marines will ultimately decide the fate of the 19-year-veteran and Bronze Star recipient charged with murder, attempted murder and conduct prejudicial to good order and discipline for posing with the corpse for photographs.
Thank God for that jury of Real Men. What should a senior enlisted guy do if he sees his peer murdering innocents in cold blood?
A. Alert the chain of command.
B. Kill the peer in media res on behalf of innocents.
C. Play along, wait a couple years then gossip about it post-deployment on social media until the NCIS visits.
None of the Sewing Circle's members has a picture available for physiognomy, sadly.
"SEALs, it seems to me, have been seeing themselves as God-like on the battlefield, and there is a real danger in taking that view of one's unit or one's self," said Gary Solis, a former military judge and Marine Corps prosecutor who teaches law at Georgetown University. "I think this will alert the SEAL community that the rules apply to them."
On the practical level, that would end the utility of special forces. On the Convergence level, that establishes the motive for prosecuting Eddie Gallagher. Had Gallagher been convicted, it would be directly analogous to the LAPD being demoralized by the Rodney King incident. Recall that while all four four police officers were acquitted of criminal charges, they were later punished in civil court and an infamous consent decree was imposed upon the entire LAPD to remake its leadership by judicial fiat.
I don't suppose the Clinton Foundation can locate some ISIS family members to whine about their cousin's civil rights being violated by SEAL Team 7. Not today, at least.
The case has laid bare challenges among U.S. special forces as the United States increasingly relies on such troops, which make up only 2% of the military yet carry out most of its battles around the globe.
A number of special forces members are on trial this year. A U.S. Navy SEAL last month pleaded guilty to hazing and assault charges for his role in the 2017 strangulation of a U.S. Army Green Beret in Africa.
For those interested, the strangling is here. https://www.chicagotribune.com/nation-world/ct-navy-seal-green-beret-hazing-death-20190516-story.html
Summary, SEAL Adam Matthews & two friends were upset at the Green Beret unexpectedly leaving their convoy in an ambush-prone urban environment and thought a scare & chokehold was in order. But the victim didn't wake up from the chokehold. Matthews was repentant and pled guilty so it's hard to see this as anything more than unfortunate horseplay between proud men selected & rewarded for aggression.
The scandals have prompted a review by the Navy's top commanders into the behavior of the special warfare teams. During Gallagher's trial, it was revealed that nearly all his platoon members readily posed for photos with the dead militant and watched as Gallagher read his reenlistment oath near the body in an impromptu ceremony.
Lt. Jacob Portier, the officer in charge, has been charged separately for overseeing the ceremony and not reporting the alleged stabbing.
Yep, it's the goddamned LAPD Consent Decree School for Social Justice.
The trial also has shown the struggles of military courts in prosecuting alleged war crimes. The lead prosecutor was removed after allegedly tracking the defense team's emails to find a news leak, and the lead investigator acknowledged on the stand making mistakes.
Translation, the SJWs running this farce turned out to be incompetent boobs. The only pic I can find of anybody besides the Gallaghers is the (original) lead prosecutor Cmdr. Christopher Czaplak:
Very punchable overall. Looks like rounded eyebrows for social mindset and while the hat hides the forehead, I'd guess the middle third of the face is dominant, indicating a desire for status & ambition. I've never quite seen cheeks like that before. Prominent yet thinly padded suggests he's socially dominant yet doesn't attract followers, an unusual combination. Upturned nose with visible nostrils is an aggression indicator but he doesn't have the chin to back that up well.
Conclusion: he's a self-righteous politician and his coworkers warn each other about him behind his back.
I'll have much more to say about Czaplak in a minute.
https://www.10news.com/news/local-news/eddie-gallagher-trial-exposes-secret-whatsapp-group-called-the-sewing-circle
"The Sewing Circle," the WhatsApp group chat, formed with a select few members of Alpha platoon after they returned to San Diego from their deployment in 2017.
In the thread, Gallagher was referred to as "El Diablo," Spanish for "the devil."
"Not sure how to handle him," [Corey] Scott texted. "But he is ready to fight and kill."
Gallagher's lawyers say the group chat was used to orchestrate a smear campaign to bring down their demanding platoon chief. A SEAL troop commander told the court that the allegations, which he took no action on for months, were suspect because they came about as Gallagher was being considered for a Silver Star and a promotion. Platoon members testified that the team was fractured, and the running joke was that if something was missing from a care package, Eddie took it.
But his accusers said it went beyond the theft of sunglasses and snacks. …
SEAL sniper Dalton Tolbert told the court he did not recall who started the chat group but that the intent was to talk with others who were disturbed by what they saw on the deployment and decide what to do.
"I shot more warning shots to save civilians from Eddie than I ever did at ISIS. I see an issue with that," Tolbert texted others.
After plans were discussed about going to the commodore, an investigation was opened and Gallagher was arrested.
This is not correct. The Sewing Circle never filed charges. They were contacted by NCIS. I'm leaving discussion of the prosecutors for after my coverage of the Sewing Circle, however.
https://www.foxnews.com/us/medic-testifies-that-he-not-navy-seal-eddie-gallagher-was-responsible-for-isis-fighters-death
A medic testifying in the trial of Navy SEAL Edward Gallagher – who is accused of killing an injured ISIS prisoner of war in Iraq – shocked trial observers when he testified Thursday that he, not Gallagher, was responsible for the Islamic militant's death.
Special Operator 1st Class Corey Scott, a SEAL Team Seven medic, revealed during cross-examination in the courtroom at Naval Base San Diego that he killed the fighter by asphyxiation. Scott testified that he saw Gallagher stab the fighter, but then he himself held his thumb over a breathing tube that had been inserted into the militant's mouth.
"Did Chief Gallagher kill this terrorist?" Gallagher's attorney Timothy Parlatore then asked Scott.
"No," Scott replied.
"Why did you kill him?" Parlatore asked Scott during one point of the cross-examination.
"Because I knew he was going to die anyway," Scott answered. "I wanted to save him from what was going to happen next to him."
Scott … told the defense counsel that during his time serving overseas, he had witnessed the Iraqi Emergency Response Division "torture, rape and murder prisoners."
"Is this why you asphyxiated him?" Parlatore asked. "Yes," Scott replied.
In other courtroom testimony that seemed straight out of a Hollywood movie, the Navy prosecutor opposite Parlatore raised his voice at Scott, charging that only now he was offering this testimony because he had immunity and he wanted to keep Gallagher out of jail. He accused Scott of never mentioning his role in the death during prosecution interviews that took place ahead of the trial.
"You never said that you covered the tube, did you?" asked Lt. Brian John, the prosecutor.
"You said he maintained vital signs until he stopped breathing," he continued, reading off an interview transcript, accusing Scott of changing his story "only now, after you've been granted testimonial immunity."
"You can lie about the fact that you killed the ISIS prisoner because you don't want Chief Gallagher to go to jail," Lt. John continued.
"I don't want him to go to jail," Scott shot back.
The courtroom drama continued to unfold as Parlatore — a tall, imposing Navy veteran — stood facing the navy prosecutor seated inches from him, accusing prosecutors of stopping short of ever asking Scott what the cause of death was. The reason, Parlatore charged, was because they had one goal: the prosecution of Gallagher.
This was a hand grenade dropped into Lt. John's lap by his predecessor, Cmdr. Czaplak, after his removal for illegally wiretapping the defense. I'm getting ahead of myself but the main reason the prosecution failed was that SJWs set up a false accusation against Gallagher and after the mastermind's removal from the case, he was prosecuted by a (more) honest lawyer who had no idea the evidence was largely fabricated.
Which is how he went so spectacularly wrong here. I suspect Czaplak's plan was to submit the lopsided testimony of Scott without letting Scott take the stand.
Defense: "What was the cause of death?"
Scott: "Me."
Defense: "Did Gallagher kill this man?"
Scott: "No, I did."
Prosecutor: "Why did you change your story?"
Scott: "I'm not changing my story. I told this to NCIS in the first interview. But wait, NCIS did a second interview with me in which he didn't ask about cause of death… and this is the transcript from that second interview. Did you see the transcript from the first interview?"
Prosecutor: "Huh?"
Defense: "What? WHAT?!"
Prosecutor: "Um, well, why did you kill him?"
Scott: "Because our allies the Iraqis were going to torture, sodomize and murder him like they always do. It was a mercy killing but, y'know, technically premeditated murder so I held out for legal immunity."
Prosecutor: "Your Honor, I need a recess and a drink."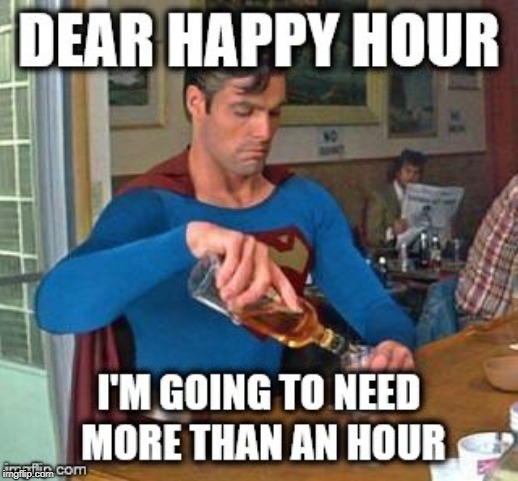 Again, I'm getting ahead of myself. We'll discuss the NCIS but first, let's continue with the Sewing Circle.
https://taskandpurpose.com/gallagher-trial-craig-miller-testimony
NAVAL BASE SAN DIEGO — The main thing to remember about Navy SEAL Chief Craig Miller's testimony on Wednesday is that he didn't seem to remember a lot.
Miller, considered a key witness in the trial of Chief Eddie Gallagher, testified that he saw his former platoon chief stab the wounded ISIS fighter but was unable to recall a number of details surrounding that event. Gallagher is accused of murdering the wounded fighter and separately firing on innocent civilians during a deployment to Mosul, Iraq in 2017. He has pleaded not guilty.
Under direct questioning by prosecutors, Miller spoke about what happened on or around May 3, 2017, when Iraqi forces brought in a wounded ISIS fighter to the SEALs' compound. Miller, then the leading petty officer of SEAL Team 7 Alpha Platoon and on his third deployment, told a packed court room that the fighter looked "scrawny" and "young" when he was hauled in on the hood of a Humvee.
No fat old guys on the front lines? Say it ain't so.
"I remember Chief Gallagher arrived after that," Miller said, adding that he was then eating lunch at a nearby vehicle. The SEAL said the fighter, who was speaking, had a leg wound but no other noticeable injuries.
Gallagher then began assessing the fighter's wounds. When he put pressure on the man's leg, the fighter raised himself up, seemingly in pain, and screamed. Miller testified that he used his boot to push him back down before leaving the scene to go back to the vehicle.
About 15 minutes later, Miller testified, he returned and walked around a Humvee where he saw SEAL medics working on the fighter from about 12 feet away. Gallagher, he said, was kneeling down on the fighter's right side.
"I kept walking and I saw him stab the prisoner in the neck," Miller said. He pointed to the right side of his own neck to show where the stabbing occurred. Gallagher stabbed him "once or twice," Miller said.
Afterward, Special Warfare Operator 1st Class Corey Scott, one of the medics, "jumped back a little bit," Miller testified. He also said that blood came pouring out of the fighter's neck, which "looked similar to a baby throwing up."
Corey Scott disagrees, as covered above.
Miller testified that he then immediately went looking for the SEAL platoon commander, Lt. Jake Portier. In a bombed out building, Miller said he told Portier what he had just seen.
Soon after, a reenlistment ceremony for Gallagher was carried out near the body, Miller testified. Then they all took a group photo with the body, which included Miller. It was "not okay" that he participated in the photo, Miller admitted, since it was "unprofessional" and could be used in ISIS propaganda.
Your CO murdered the kid, then you voluntarily posed with both of them? Seems there were a lot of pictures taken with that corpse.
Later that evening, Miller testified, the SEALs had a meeting to discuss the day's events. Miller said, "I told them what I saw and I asked if anybody was okay with it." Towards the end of the meeting, Gallagher walked in and pulled Miller aside, and the junior sailor testified that he told him, "Eddie, the guys are not good with this," When Gallagher asked which guys, Miller said, "I'm not good with it."
Miller being the assistant leader of SEAL Team 7, his hostility towards Gallagher explains much of the team's poor morale and conduct.
Besides recounting events in Iraq, Miller also said Gallagher threatened him in a parking lot soon after they returned from deployment. In a meeting Miller testified that he attended along with Lt. Portier, Chief Gallagher, and Lt. Thomas MacNeill, he quoted Gallagher as saying he "had shit on all of us" and if we said any more "he'd take us all down."
What kind of blackmail shit did he have, one wonders.
Under cross examination, the defense went on offense against Miller, who seemed at times to be rattled during questioning by attorney Tim Parlatore.
After asking how many times Miller had met with prosecutors and NCIS agents ("several"), Parlatore asked whether he hated Gallagher. "I think I don't trust Eddie Gallagher," Miller said. He then admitted that he told others that Gallagher was "evil."
Hearing "I don't remember" seemed to be a common theme for much of Miller's testimony.
As former Special Warfare Operator 1st Class Dylan Dille testified that morning, some SEALs in the platoon were part of a WhatsApp text message chain called the "Sewing Circle." When asked about this, Miller said he couldn't recall much of what was discussed and he did not know specifically which members of the platoon were on the text chain.
Additionally, Miller said he did not remember the ISIS fighter's age. Other things he did not remember included who in the platoon wore helmet cameras, who a person named Mike was that he mentioned to NCIS agents, or, really, much of what he had told NCIS.
"I got pretty worked up" during the NCIS interview, he explained.
When asked what he specifically told Portier after the stabbing incident, Miller said he couldn't "remember everything" but that it amounted to, "we should pack up and leave because I felt we were combat ineffective."
That doesn't sound like "I just saw Eddie murder a POW for giggles".
Parlatore then asked what happened next. Answer: I don't remember. Frustrated, Miller told Parlatore, "sir, this process has been a very long process. I don't remember every conversation I've had."
Parlatore then pivoted back to the reenlistment ceremony, asking him whether he knew the oath of enlistment. He had heard it before — he was on his second enlistment — and had been at other reenlistment ceremonies. But he could not remember it then. "Right now I just can't," he said.
When asked whether he had any medical issues that affected his memory, Miller said no.
Meanwhile, Parlatore asked whether Miller had played with a drone after the reenlistment ceremony that had followed the ISIS fighter's death. After Miller said he did not remember, Parlatore played a video for him to refresh his memory, which was not seen by the jury.
Though jurors did not see the video, they listened as Parlatore described what it showed during his questioning. In the first video, taken from a SEAL's helmet camera, Miller is seen controlling a quad copter before turning toward the SEAL filming and smiling. In the second video, someone other than Miller is controlling the quad copter, which can be seen moving close back and forth across the ISIS fighter's body — now covered with a green blanket — before it is bounced off "the ISIS terrorist's head," Parlatore said.
"I do not remember seeing that," Miller said. "I do not remember the drone stuff." When asked whether the fighter's body was in the same place the next day, Miller also said he didn't know.
Parlatore tried to further chip away at Miller's credibility by questioning his recent application for a concealed carry permit in San Diego, in which he indicated he had received death threats. He said that since the case was so politicized, he was told there had been threats against him but they did not come directly from Gallagher.
"You ever live in New Mexico?" Parlatore then asked.
After Miller said no, he was questioned extensively on why he had applied as a volunteer police officer in New Mexico, despite not living or working in the state. Further questions and answers seemed to indicate that Miller was among a number of current and former SEALs who had participated in a scheme cooked up by a small town police chief to hand out badges that allowed them to conceal carry weapons in all 50 states, in exchange for a $400 annual fee.
That was some seriously good homework by Parlatore.
"Did you do anything other than get a badge?" Parlatore asked. Miller said no.
Miller was also asked about SEALs drinking in Iraq. The SEAL's assistant officer in charge, Lt. Thomas MacNeill, had testified on Tuesday that he had "drank with most, if not all, of the enlisted SEALs on the roof" of their safe house, and had also "played DJ."
"I did not drink up on the roof," Miller said. "Chief Gallagher was there."
When asked whether Lt. MacNeill had found empty beer bottles in a Humvee, Miller said he didn't remember. Did Gallagher talk to you about it? Parlatore asked.
"I didn't drink and drive," Miller answered. Noting that Miller was the vehicle commander, Parlatore asked him whether he allowed others to drink inside the vehicle. "Yes or no?" he asked.
Miller said he did not remember.
Now Dylan Dille.
https://taskandpurpose.com/navy-seal-team-6-gallagher-threat
While under cross examination on Wednesday morning, former Special Warfare Operator 1st Class Dylan Dille was questioned at length about a private WhatsApp group chat he and his fellow SEALs used to pass along information within their unit as well as news about the Gallagher case.
In the thread named "The Sewing Circle," the SEALs — who were apparently concerned with war crimes allegedly committed by Gallagher — tried to distinguish themselves as their own "Brotherhood" in contrast to what supporters of Gallagher have called the "Real Brotherhood."
Secret kings. Gamma behavior.
In his testimony, Dille said "there's a clear line in the sand" between both camps of current and former SEALs on what is acceptable behavior in combat.
"It ain't over until we're sitting on a front porch with six shooters and the 'Real Brotherhood' comes knocking," Dille wrote in one text message. "I look forward to laying down some lead again on that occasion."
Defense attorney Tim Parlatore then asked, "Who is the "Real Brotherhood?"
"People who are okay with war crimes," Dille said. He went on to describe them as an "angry mob" of the entire conservative media and former SEALs. Dille and other SEAL witnesses have said in testimony that they have received online threats.
Confirming Dille as an SJW.
Parlatore then brought up text messages in the thread sent by SO1 Dalton Tolbert, who was a sniper for SEAL Team 7 Alpha Platoon during their 2017 Iraq deployment. Gallagher has been accused of murdering a wounded ISIS fighter and using his sniper rifle to indiscriminately fire on noncombatants.
Did [Tolbert] say he "worked with a bunch of people who don't care about killing civilians?" Parlatore asked.
Dille said yes.
"Where does he work?" Parlatore continued.
Dille, clearly uncomfortable before responding, then said, "Development Group."
Naval Special Warfare Development Group is the name of the classified unit of SEALs commonly referred to as SEAL Team 6.
At that point, the judge, Capt. Aaron Rugh, shuffled members of the jury and Dille out of the courtroom and had a private discussion with Parlatore and the prosecutor.
Once court resumed with the jury present, Parlatore then asked whether Tolbert had ever said in text messages that he "was going to burn this motherfucking court room to the ground," a reference to where the trial was taking place at Naval Base San Diego.
"Yes," Dille said.
Parlatore also said Tolbert had disparaged defense attorneys and the judge in text messages, though he did not go into specifics.
However, a screenshot of a text message thread obtained by Task & Purpose showed that Tolbert had referred to Rugh as "this shady ass judge."
According to a source familiar with the matter, Tolbert also wrote in the text message thread, "what a fucking joke. Somebody fire this pussy ass fucking judge. Who's fucking courtroom is this? Time to man the fuck up fags."
"If the motherfucking courthouse burned down, I did it," Tolbert wrote, according to the source. "Then they can go fuck themselves with the pussy footing bullshit."
In his testimony, Dille told Parlatore he took the supposed threat against the courtroom as a joke.
Tolbert is expected to testify on Friday.
That's right, folks, a member of SEAL Team Six threatened to murder Judge Rugh and burn the courtroom. The other members of ST6 were surely not amused.
Now for Dalton Tolbert.
https://www.breitbart.com/news/fellow-seals-say-chief-shot-girl-and-old-man-in-iraq/
Two Navy SEALs testified Friday that their platoon leader gunned down a young girl and an old man in Iraq in 2017 from his sniper's perch, though neither witnessed him pulling the trigger.
The SEALs said shots came from the tower where Special Operations Chief Edward Gallagher was posted and they watched through their scopes as the civilians fell to the ground.
Dalton Tolbert said he and another sniper were in a neighboring tower in Mosul on June 18, 2017, and had fired warnings shots to scatter civilians by the Tigris River because the Islamic State was operating in the area.
I don't believe that our snipers fire warning shots. It gives away their position and the entire point of using snipers is precision killing. Besides, killshots work as well as warning shots for scaring away noncombatants.
An old man in a white tunic began running and then Tolbert heard a third shot come from the neighboring tower where Gallagher was positioned and saw the man fall.
Over the radio, he heard Gallagher say: "You guys missed him, but I got him."
Not credible. "I got to murder the helpless old guy!"
The defense said the testimony was unreliable because no witness reported seeing Gallagher pull the trigger.
Motivation for making up the radio confession. Alternatively, motivation for a guilty murderer to NOT make a radio confession. If Gallagher had been so far into Chaotic Evil that he was narrating his killing sprees to the world then this would have been a slam dunk prosecution.
Attorney Tim Parlatore accused the SEALs of organizing a smear campaign through a group text that pressured fellow SEALs to coordinate their stories and get Gallagher ousted permanently.
Tolbert was so upset that when he returned from deployment, he texted members of SEAL Team 7 to say he wanted people to speak up about Gallagher's behavior.
"I shot more warning shots to save civilians from Eddie than I ever did at ISIS. I see an issue with that," Tolbert texted others.
Bullshit. Had that been true and Gallagher that deranged, Eddie would have capped Tolbert's trash for scaring his victims away. Not to mention silencing a witness.
Another witness, Joshua Vriens, said on another day that he saw Gallagher shoot at a group of adolescent girls in floral hijabs, hitting one in the stomach and sending two scattering.
Vriens said he watched through his scope as a fourth girl dragged the wounded girl over a berm and under a bridge to escape.
During cross-examination, Vriens acknowledged he reported to a superior that day that the Islamic State was shooting civilians.
The defense, however, countered that the Islamic State used civilians, including women, to provide supplies.
No paper trails on any of this, so far as I could find. Mention to the boss in passing that Eddie's on a murder spree, then don't write anything down, let Eddie keep killing and whine a couple years later that no followup was done.
Which is curious, as other witnesses including the Iraqi liaison officer who handed the victim to the SEALS have said no knife wounds. There is the possibility that despite his claims of a mercy killing, Corey Scott has a snuff fetish. A medic playing God with human life is dodgy at the best of times.
Or, maybe a guilty conscience provoked him to take a fall for Gallagher.
So, that's the Sewing Circle. Corey Scott murdering Gallagher's supposed victim, Craig Miller remembering the murder but not what he told NCIS about the murder, Dylan Dille protecting Iraq from a deranged murderer without stopping the murderer or even filing a report on him, Dalton Tolbert threatening to arson the trial then crying about losing his spot with SEAL Team Six when the judge found out, and Joshua Vriens who saw Eddie shoot civilians while he was watching the civilians instead of either Eddie or the Iraqi snipers he knew were around.
And all of them crying about Eddie stealing their lunch money just in time to thwart Eddie's Silver Star.
America's best, my butt pimple.
What kind of prosecutors brought such a worthless, undocumented mess to trial?
https://www.foxnews.com/us/prosecution-in-eddie-gallagher-trial-rests-case-seals-defense-blasts-investigator
Marc Mukasey, one of Gallagher's lawyers, accused Special Agent Joseph Warpinski of misconduct, which he said began as soon as the Naval Criminal Investigative Service began its investigation in 2018…
Mukasey accused the investigator of engaging in improper practices, alleging he lied to witnesses about the anonymity of their initial testimony.
"You let him believe he would be a confidential source," Mukasey said of an interview with Navy Seal Chief Craig Miller, the first witness interviewed by Warpinski. Miller testified last week he saw Gallagher stab the detainee.
"You told him his name would be protected," he said. "You told him this so he could go to town on Eddie Gallagher…because nobody would ever find out."
Miller was the amnesiac of the Sewing Circle, remember, who couldn't recall anything about this conversation.
Raising his voice throughout questioning, Mukasey accused Warpinski of drafting SEALs "to get on the 'Screw Eddie Gallagher Train.'"
"Jump on the train, come on aboard," Mukasey jousted.
He said the investigator sided with SEALs who testified against Gallagher during NCIS interviews. Warpinski denied that, until Mukasey showed him an interview transcript.
"Did you or did you not tell Chief Miller you already had your take on the investigation on the first day?" Mukasey asked.
"I stand corrected," Warpinski replied.
"You didn't know what Chief Miller did in Iraq, what his agenda was," Mukasey said. "You had no idea whether he was trying to frame Eddie Gallagher or not."
Mukasey cited another interview in which Warpinski told a SEAL the case was "black and white."
"It was just an expression," Warpisnki said. "I was trying to build a rapport with him."
The defense attorney also blasted Warpinski for encouraging witnesses to talk to each other during the investigation.
"Did you take everything you learned at the Federal Law Enforcement Academy and throw it in the garbage?" Mukasey charged. He later accused the investigator of getting too friendly with SEALs.
"You're not supposed to be the witness' pal," Mukasey said. "You're supposed to be an independent, unbiased fact finder."
While Warpinski defended the integrity of his investigation, he admitted to some bad practices in the case. "Sure, I made mistakes," he said.
"You never asked Corey Scott for a cause of death, did you?" Mukasey asked. "I didn't say it in those exact words," Warpinski replied.
Let's help Miller remember how this ball got rolling.
With a new team of prosecutors, the Navy takes a final shot at SEAL Eddie Gallagher
On April 10, 2018, Naval Special Warfare Operator 1st Class Craig Miller sat down in an interview room in San Diego.
Naval Criminal Investigative Service Special Agent Joseph Warpinski introduced himself and his partner, Seth Goodwin. He told Miller he was "going to take some bio information for you" but first he wanted to explain what was about to happen.
He didn't say that nearly a week earlier Cmdr. Kevin Golden, the Staff Judge Advocate General at Naval Special Warfare Group 1, had reported allegations of war crimes committed during a 2017 deployment to Iraq by Chief Edward Ryan "Eddie" Gallagher, the senior enlisted sailor in Alpha Platoon, SEAL Team 7.
Those accusations included the possible stabbing to death of a seriously wounded teenage prisoner of war who had fought for the Islamic State in Mosul.
Instead, Warpinski began the interrogation of Miller by telling him that everything he's about to say will be filed under a "source number" — and "won't go into a case file" — and "our reports are going to reflect that," according to a recording of the NCIS interview obtained by Navy Times.
"It's not like they could look at this recording or interview or anything like that," Warpinski said.
Yet 14 months later, Miller's name peppers the pages of numerous public legal filings in two war crimes cases and he's slated to become the star witness for the prosecution on Wednesday, two days after jury selection begins in Gallagher's court-martial trial.
So, Miller had a bunch of grievances and petty accusations, and he sat down with Warpinski to talk smack about Gallagher. Warpinski drew up a multi-charge murder case out of the gossip he'd been told and consequently, Miller suffered severe yet specific amnesia.
He told the special agents that nearly a year earlier, on May 3, 2017, he saw a lightly wounded Islamic State fighter brought into the SEAL compound near Mosul. He described the prisoner as conscious, not combative, with no apparent injuries to his throat.
Miller said that he left the scene, returning minutes later to see the detainee on the ground and Gallagher plunging a knife into his neck, a fellow SEAL SO1 Corey Scott "freaking out a little bit over what Eddie just did."
That became the basis of Gallagher's premeditated murder charge but Miller continued with more allegations of the senior enlisted SEAL shooting at innocent civilians with his sniper rifle — although Miller also conceded he didn't witness any of that.
On Friday, Navy Times contacted both Miller and Warpinski in San Diego to ask them about that fateful moment that kicked off a criminal probe by NCIS that's turned SEAL Team 7 upside down and shined an international spotlight on American military operations in Iraq.
Now a chief, Miller declined comment.
Warpinski never responded at all.
And now for Czaplak, same article.
Citing constitutional violations committed against Gallagher, 40, by NCIS and a government attorney tied to a warrantless spying operation on defense lawyers and Navy Times, Navy judge Capt. Aaron Rugh removed lead prosecutor Cmdr. Christopher Czaplak from the case.
Segue:
https://www.navytimes.com/news/2019/06/04/lead-navy-prosecutor-in-seal-war-crime-case-out-over-email-spying/
The lead Navy prosecutor in the war crimes case against a decorated Navy SEAL has been removed from the case by the judge for spying on defense teams and a Navy Times journalist.
Navy Cmdr. Christopher Czaplak was ordered off the case against Special Warfare Operator Chief Edward "Eddie" Gallagher by the judge, Navy Capt. Aaron Rugh, on Monday after Czaplak admitted emailing 13 defense attorneys and paralegals, as well as Navy Times editor Carl Prine, a tracking beacon in an effort to find the source of leaks to the media.
The defense attorneys have asked the judge to dismiss the charges against Gallagher or remove prosecutors because of the surreptitious effort to track defense emails without court approval.
Brian O'Rourke, a spokesman for Navy Region Southwest, confirmed in an email to Navy Times Monday evening that Czaplak was removed from the case.
"The senior trial counsel will be replaced by a qualified military judge advocate," he said, adding that no name has yet been introduced.
Cmdr. Jeffrey Pietrzyk.
"Chief Petty Officer Gallagher is entitled to a fair trial and the Navy is committed to upholding that principal," the Navy spokesman said.
Last week, Rugh unexpectedly released Gallagher from custody as a remedy for interference by prosecutors.
Rugh removed Czaplak because the threat of an investigation into Czaplak could create a conflict of interest.
The judge did not make any decision on the allegations of prosecutorial misconduct.
"While it is not within the purview of this court to conclude whether actions of trial counsel violated the rules of professional responsibility, the court must determine whether the fear of, or potential danger of, a professional responsibility complaint and follow-up investigation, is sufficient to create such a conflict," Rugh's motion read, according to a Navy official not authorized to speak on the record. "Conceding that this area remains both nuanced and unresolved under the ethical rules, still the court concludes that the danger of investigation is sufficiently real that any trial counsel so situated might be motivated by factors unrelated to his position as trial counsel."
Tim Parlatore, Gallagher's attorney, said he was in the middle of a deposition when Czaplak was told to leave by Rugh as a result of the spying.
In a court hearing last month, Czaplak said the code embedded in the emails recorded nothing more than where and when messages were opened by recipients. It was part of an NCIS investigation into unauthorized leaks to the media.
Czaplak said the tracking ended May 10 after he was confronted by defense lawyers who discovered the code secretly embedded in an unusual logo of an American flag with a bald eagle perched on the scales of justice beneath Czaplak's signature.
In court, Czaplak said the code was similar to what marketers use to see when an email is opened and on what device.
I congratulate Czaplak on his future career as a spam e-mailer. A good choice for his moral compass. End segue.
Another segue for a quote from the abovementioned law professor Gary Solis:
https://news.yahoo.com/military-judge-removes-prosecutor-navy-031441195.html
Gary Solis, a former Marine Corps prosecutor and military judge who teaches law at Georgetown, said he's never heard of anything like this, saying Czaplak's decision to track defense attorneys' emails was "contrary to legal ethics and common sense."
"Unprecedented is too tame a description for what he did," said Solis, who applauded the ruling. "Unwise is overly optimistic … His conduct has been entirely inappropriate."
End segue.
[Judge Rugh] also yanked Gallagher from restricted quarters — President Donald J. Trump already had freed the SEAL from pretrial confinement in San Diego's Naval Consolidated Brig Miramar.
Gallagher claims he was treated worse in restricted quarters than in the brig. Parlatore filed motions against Capt. Rosenbloom, details here but I won't cover it. I couldn't connect Rosenbloom to any of the primary actors.
Navy SEAL Gallagher's attorney calls out Capt. Rosenbloom's 'unlawful command influence'
And then Rugh made it easier for his lead civilian defense attorney, Timothy Parlatore, to pick a panel more favorable to Gallagher, who steadfastly has professed his innocence.
In the wake of Czaplak's demise, another deputy was pulled for other reasons.
By the Marine Corps, not by Judge Rugh, but I have no references handy.
Gallagher's prosecution is now overseen by Cmdr. Jeffrey Pietrzyk, who was transferred hastily to San Diego from Washington, D.C.
Before he was booted by the judge, Czaplak offered Parlatore a plea deal, agreeing to cap the SEAL's prison term on the murder charge at 25 years.
Parlatore told Navy Times he rejected both Czaplak's offer and a Saturday afternoon bid from Pietrzyk for Gallagher to cop to a manslaughter charge and await a potential pardon from Trump.
That's a classic SJW tactic. "I just want an apology and then we can put all of this behind us. It's just an apology! It won't cost you anything." Never apologize. Never accept false guilt.
Incidentally, Defense attorney Marc Mukasey mentioned above is a personal attorney of President Trump's. The New York Times used him joining the defense team to plant a rumor that Trump was going to pardon Gallagher pre-conviction. That would have been a fatal mistake for Trump, as good an admission of guilt as a conviction.
Parlatore predicted the combat-hardened veterans on the military jury will exonerate Gallagher, who insists a tiny cabal of Miller-led "Mean Girls" in his former platoon failed to tell NCIS investigators the full story about what really happened in Iraq in 2017.
"If you look at communications between them and their SEAL command early on, they wanted Gallagher to go away, but not in a way that would've had to have gone forward as a criminal case," Parlatore told Navy Times. "They were using the weapon of the rumor mill, generalized statements without having to put their names on anything.
I concur.
"When that didn't work, they were coached by their command on what was needed, and that's how we ended up here."
Naval Special Warfare officials have declined to weigh in on those issues but instead blasted Navy Times for finally revealing the names of Miller and other SEAL witnesses who are scheduled to testify against Gallagher.
"I'm not going to comment on information that has been provided outside of the courtroom proceedings," wrote Naval Special Warfare spokeswoman Cmdr. Tamara Lawrence in an email to Navy Times.
"While we realize some names will become public in the courtroom, to release them prior to the proceedings is irresponsible. As a matter of security we do not release names of special operators as it potentially endangers current and future missions, the operators themselves, their teammates and their families."
Navy Times told Lawrence and other Navy officials last month that once the case was set for trial, this publication and others would stop cloaking the names of witnesses, a policy that applies to every other military court case.
Not to mention, the Navy Times figured out what everybody except Pentagon-level bureaucrats figured out, that this was bullshit from the beginning.
Parlatore believes the SEALs who went after Gallagher had a number of motives for bringing the chief down, including derailing his advancement to senior chief and a proposed Silver Star medal for combat valor.
Others seemed to want to get him fired from a training position Gallagher held, according to legal filings provided to Navy Times.
"They wanted Gallagher removed," Parlatore said on Saturday. "Reputations are everything on the SEAL Teams, and they were worried about what he would tell people about their performance in Iraq.
"He was calling them 'cowards' in country, mostly just to motivate them to get off their asses and fight, and they resented that and worried he'd do that in California —that what happened on deployment wouldn't stay on deployment.
"They didn't understand that he wasn't going to do that."
Parlatore suspects that after NCIS started interviewing them they began to realize that they were stuck with stories they had to repeat, or face charges for lying to investigators.
A good way to phrase what I'd been wanting to say. The Sewing Circle was just whiners. The actual conspiracy to Converge the SEALs was officer-level. Warpinski cleverly boxed the chumps into a legal "kill or die" position.
Remember Czeplak embedding trackers in e-mails? My suspicion is that he was worried about the Sewing Circle contacting Parlatore to escape Warpinski's trap. He wouldn't need to know the content of the e-mails, just who was talking to who.
And then on Jan. 22, military prosecutors indicted Alpha Platoon's officer in charge, Lt. Jacob "Jake" Portier, for allegedly helping to cover up Gallagher's misconduct, accusations the Navy officer also strongly denies.
"Jake is collateral damage and they didn't want to become collateral damage themselves," Parlatore said.
Both the Navy and U.S. Department of Justice provided them immunity deals against prosecution in exchange for their testimony against Gallagher and Portier.
"This is a case that never should've been brought in the first place," Parlatore said. "The prosecution and NCIS utterly failed in their duties to properly investigate this case and find the truth. Because of their failures, an innocent man is going on trial.
"But we're confident that the jury will see the truth and Eddie Gallagher will be found not guilty. The days of these witnesses hiding in the shadows to try to destroy their chief's life with their lies are over and they now have to answer for their false statements."
And they did, thank God. Eddie Gallagher is free.