Journalists and even Presidential hopefuls are rushing to the defense of Brian Carmody. Who? The freelance journalist who leaked the truth about San Francisco's Vibrant Public Defender dying of a drug overdose with a prostitute. Oops.
Public Defender Jeff Adachi dies
By Tim Redmond, 23 February 2019
Jeff Adachi, who built the San Francisco Public Defender's Office into one of the best in the country, has died at 59.
His death, apparently of a heart attack, shocked his friends, staff, and supporters. Adachi was a champion of the downtrodden who hired the best young lawyers, trained them to become superb defense attorneys, and created an office where people who don't have money would get as good a legal defense as they could get at the city's big law firms.
Technically a heart attack, yes, but I believe "speedballing" would be more accurate.
He also developed programs like Mo Magic and Bayview Magic aimed at keeping young people of color out of the criminal justice system.
He became the only PD in California to add an immigration defense team to help undocumented people.
He was a filmmaker, an outspoken advocate, and someone willing to take on anyone — including the SFPD, the BART Police, even the local judiciary — in defense of his clients.
His clients meaning illegal immigrant race mongers, not people who can't afford lawyers.
He was also an inspiration to his staff and made the PD's Office a great place to work. I have spoken to (and become friends with) many of Jeff's employees over the years, and never met a single one who didn't respect him and enjoy working with him.
Adachi was one of the few elected public defenders in the country. He won the job in 2001, when then-Mayor Willie Brown –in a blatantly political move — appointed the daughter of then-state Senator John Burton to the after longtime PD Jeff Brown left to take a job on the state Public Utilities Commission.
Everyone in town knew that Kimiko Burton was utterly unqualified for the job. But Brown did what Brown would do, and Burton soon pushed Adachi, who had worked in the office since the 1980s, out, fearing a potential rival. He then ran against her and won.
Kimiko now runs SF's Child $ervices equivalent.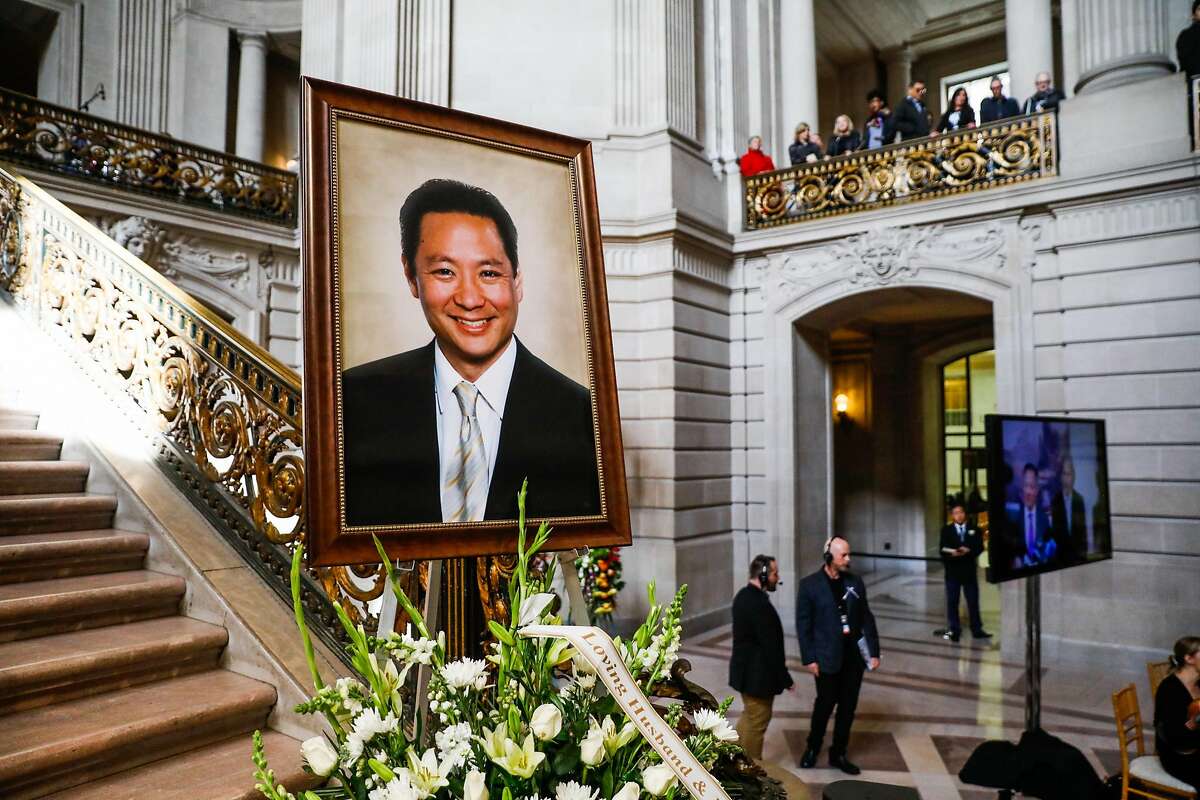 Poor Adachi, noble defender of non-Americans. His office was best known for… forcing guilty people to plead innocent?
Did late SF Public Defender Jeff Adachi keep plea deals secret from clients?
https://www.sfchronicle.com/bayarea/heatherknight/article/Did-late-SF-Public-Defender-Jeff-Adachi-keep-plea-13672451.php
By Heather Knight, 8 March 2019
In the two weeks since Public Defender Jeff Adachi's shocking death, admirers of the larger-than-life attorney have praised his aggressiveness, his brashness and his never-give-up courtroom style.
At his City Hall memorial on Monday, he was eulogized as, "Our sansei Superman … fighting for truth, justice and the American way."
During a Board of Supervisors commemoration the week before, Supervisor Hillary Ronen said Adachi told attorneys in the public defender's office, including her husband, "to fight with everything they've got for every single client — to take risks, to push boundaries."
There's no question that Adachi pushed enough boundaries to turn the office into the premier public defender's unit in the country. It is funded and staffed to match, and often trounce, the district attorney's office.
But did he ever cross those boundaries? This happened to be a matter I was looking into shortly before his death and one that was the subject of my last interview with Adachi.
At issue were court records suggesting attorneys in the Public Defender's Office failed to tell their clients of plea deals offered by the district attorney, instead insisting the cases go to trial. Failing to convey plea offers is an offense so anathema to proper legal conduct, it could get an attorney disbarred.
Robert Joy said it happened to him.
On Jan. 29, 2016, Joy, then 21, was driving to a hospital where his pregnant wife was in labor. Joy was speeding and struck a traffic control officer, who sustained minor injuries. Joy was quickly arrested and missed the birth of his daughter.
He was charged with two felonies, later dropped to two misdemeanors and an infraction, and was represented by an attorney in Adachi's office. The case went to trial, and a jury found Joy guilty on all counts on Dec. 18, 2017. He faced up to a year in prison and hired a private attorney, Alexander Guilmartin, to appeal the conviction.
Guilmartin sought a new trial on the grounds that Joy's public defender had failed to convey a plea deal the district attorney's office offered days before the trial started. Under the deal, if Joy pleaded guilty, paid a fine, completed 80 hours of community service and took a driver's safety course, he'd be left with just a single misdemeanor vehicle code violation on his record. He'd also avoid jail time.
"Mr. Joy proceeded to trial in complete ignorance of this plea offer," Guilmartin wrote in court records. "Mr. Joy was similarly unaware of the long-rumored policy of the San Francisco Public Defender's Office to encourage trials in misdemeanor cases, thereby filling courtrooms and forcing favorable resolutions in felony cases."
The theory is that Adachi wanted his misdemeanor attorneys to go to trial to take up courtroom space and judges' time. That would mean felony trials would take longer to schedule and that witnesses' memories could fade, they might move or they could die, resulting in better outcomes for the public defender's clients charged with the most serious crimes.
Bureaucrats have always made looking busy into an art form but this would still be epic.
"That's ridiculous," Adachi told me several weeks before he died. "That we would try misdemeanor cases for the purposes of delaying felony cases makes absolutely no sense. The clients are completely separate."
Perhaps he meant the felony defenders aren't the misdemeanor defenders?
He did admit — proudly — that his office takes a lot of misdemeanor cases to trial, more than public defender's offices in other California counties.
"We do spend a lot of court time trying misdemeanor cases," Adachi said. "We spend a lot of time training our attorneys to go to trial, and we encourage our attorneys to go to trial."
Encourage might have been an understatement.
Adachi set myriad targets for his attorneys each year, including 10 trials each for misdemeanor attorneys. Failure wouldn't necessarily get an attorney fired, but "we're going to examine what you're doing," he said.
He said when he arrived at the Public Defender's Office in 1986, it was a "plea-bargaining mill," with clients encouraged to take whatever deal the district attorney's office offered. Now, he explained, most misdemeanor cases are still settled, but taking some cases to trial keeps his attorneys sharp.
This makes no sense. The rationale for plea bargains, that it encourages the guilty to confess and saves everybody the effort of trial, is legit. Did Adachi pressure guilty clients to reject plea bargains for the sake of continuing education for his employees?
But going to trial isn't only good for his attorneys, it's also good for his clients, Adachi said, because the ultimate verdict is often better for them than the original plea offer. He provided statistics showing the outcomes after trials — of misdemeanor cases and felony cases combined — were better than the plea offer 59 percent of the time last year and worse just 15 percent of the time. The rest of the time, the outcome matched the plea offer.
The District Attorney's Office does not track that data but said it was dubious the statistics were correct.
Me, too, but even taking the statistics at face value this is an obvious effort to thwart justice rather than ensure a fair trial. A common issue for public defenders everywhere, of course, but Adachi took pride in how little punishment his clients served regardless of whether they did the deed.
There are two crimes against justice: the innocent being punished and the guilty going free.
Brian Pearlman, managing attorney of the public defender's misdemeanors unit, answered more of my questions after his boss' death. He was adamant that attorneys always convey plea deals and that doing so is "a very clear standard in the office."
That said, he readily acknowledged that attorneys often try to persuade their clients to reject plea deals and go to trial instead. He said he sometimes spends up to 30 hours over many jail visits trying to persuade a client to reject a plea offer.
He gave a hypothetical example of a mentally ill or high man dropping his pants to urinate on a sidewalk. A woman passing by might think he was masturbating, and he could be charged with indecent exposure. But pleading guilty to get out of jail quickly could mean he would have to register as a sex offender for the rest of his life.
"The system is set up as a plea mill where they want people to come in, plead guilty and go home," Pearlman said. "We empower our attorneys, and in turn, they empower their clients to fight these cases."
But that IS indecent exposure! He dropped his pants in public! Or did SF rewrite indecent exposure laws so homeless bums could… eww. Now we know why the streets of San Fran are an open sewer.
But clients can't be talked out of accepting a plea offer they never knew about in the first place. And that's the allegation from Joy and a few other clients.
There was the case of a man — who talked to me on the condition he not be named because he feared losing his security job — who was at a Beyoncé concert at AT&T Park in 2014 when he swiped tickets for the next night's concert from an office desk.
The case dragged on — it required dozens of court appearances, he said — before he dumped his public defender in frustration and hired a private attorney.
Only then did he learn that the district attorney's office had offered him "pretrial diversion." If he had taken 12 classes designed to discourage theft, including learning impulse control, his case would have been dropped. Emails reviewed by The Chronicle show his public defender rebuffed the offer of pretrial diversion two minutes after receiving it.
The private attorney sought to have the case dismissed because of ineffective counsel by the Public Defender's Office. At a hearing, two public defenders who'd worked on the case testified they did convey the offer and the judge did not dismiss the case.
Still, the district attorney's office was convinced the defendant was telling the truth and moved to drop the case.
In the 2017 court hearing to end the case, Judge Kay Tsenin said to the defendant, "I have my own issues with the way public defenders handle cases in court. I have for 20 years. … You are speaking to the choir."
Wow. The district attorney argued for charges to be dropped while the public defender insisted the conviction was legit. That's not just wrong, that's 180 degrees from right.
Adachi had said that in the Beyoncé case and the Robert Joy case, the men simply weren't telling the truth. They had been informed of the offers and rejected them, he said.
"It's not unusual for a client to have second thoughts," Adachi said. "I'm 100 percent certain our attorneys completely complied with our office's procedure that each and every offer be conveyed."
"I regret choosing NO jail time and NO criminal record" is very implausible.
In a third case, defendant Benjamin Chase was convicted of multiple crimes related to a home burglary. Chase requested that the court appoint a new attorney because his public defender had failed to tell the prosecutor that he had accepted an offer to plead guilty to one count of residential burglary in exchange for two years in state prison.
"I at no time wanted to ever go to trial," Chase said in court, according to a transcript.
The Court of Appeal sided with Chase in May 2018 and granted him a new trial. The district attorney's office agreed to allow Chase to take the original deal of two years in state prison.
Adachi said his attorney had been deep into another trial and immediately left for an international vacation, thinking the offer would still be on the table when she returned. But in the meantime, a different prosecutor was assigned to the case, and the offer was removed.
Court records show similar patterns in a few other cases, though Adachi had explanations for each one.
He wouldn't be a good Public Defender if he couldn't excuse bad behavior at the drop of a hat.
So, Adachi is beloved by his employees and has an established history of both wasting time and intentionally misrepresenting clients.
Bryan Carmody: 5 Fast Facts You Need to Know
15 May 2019
Bryan Carmody is a 49-year-old freelance videographer in San Francisco who was recently arrested for obtaining and selling a police report that detailed the final moments of well known Public Defender Jeff Adachi. The police are currently investigating who leaked the confidential police report on Adachi as part of a criminal probe. A Judge signed off on search warrants which justified the search by stating officers were investigating "stolen or embezzled" property.
A lieutenant and Sergeant stopped by Bryan's house weeks before the raid and asked him to reveal his source but he politely declined. After the police obtained the warrant, they returned to his home, broke down his door with a sledgehammer, and confiscated his notebooks, cellphone, computer, hard drives, and cameras. They also raided his "newsroom" where they seized a thumb drive, CDs and the leaked police report about Adachi's death which was kept inside of a safe. …
After the Los Angeles Times broke the story initially, journalists united to show their support for Carmody. They believed the raid violated his rights as a journalist and would lead to more intimidation tactics in the future. House Speaker Nancy Pelosi also came to his defense and emphasized the importance of the first amendment.
How ironic, because what that leaked police report says could take down the entire San Francisco Public Defender's Office. A bastion of Leftoidism teeters on the edge of exposure and they're cheering the journalist exposing the mess!
After police officers broke down his door with a sledgehammer, they handcuffed Bryan for 6 hours from 8:22 a.m. to 1:55 p.m while they searched his home and collected his personal belongings. The search warrant said the SFPD officers and FBI agents were there investigating "stolen or embezzled" property.
Bryan is a legal gun owner, which may have been the cause of him being handcuffed the entire time. But the Los Angeles Times reported that the guns were in a safe at the time of the raid. Also, officers took off their bulletproof vests during the raid due to the heat, showing they were not scared of gunfire from Bryan or anybody else.
Police officers obtained the second warrant for his newsroom while he was cuffed.
ABC 7 paid Bryan's asking fee of $2,500 for the report so you don't have to:
https://abc7news.com/society/exclusive-key-witness-in-adachi-death-investigation-speaks-to-i-team-/5154455/
In the police report obtained by the I-Team, officers responding to the scene had suspicions about the handling of the case. Here's the timeline:
5:41 p.m.: Female named "Caterina" calls 911 using Adachi's cellphone
5:51 p.m.: Paramedics arrive and begin performing CPR
6:29 p.m.: King American ambulance #11 departs with Adachi
6:39 p.m.: Ambulance arrives at CPMC
6:54 p.m.: Time of death, as pronounced by Dr. Chandra
But, for some reason yet to be explained, police were not called to the scene until 8:37 p.m., nearly three hours after that 911 call first came in. And as officers were en route, dispatch canceled the call. Officer Adrian Payne wrote in the incident report, "Based on the suspicious nature of the call, I phoned the medical examiner."
Cop of the Year, right there. In February!
Director of Operations for the Medical Examiner's Office Christopher Wirowek told Payne, "He did not have reason to believe 46 Telegraph Place contained a crime scene but the death was still under investigation."
Based on that phone call, officers rushed to the location, "to locate a possible crime scene".
After police arrived, Wirowek brought witness Susie Kurtz, a San Francisco realtor, who explained she provided keys to the apartment upon Jeff Adachi's request.
As the I-Team reported Saturday night, Kurtz explained to police the woman identified only as "Caterina" told her that Adachi and Caterina were out to dinner when the public defender complained of stomach pain. They took an Uber back to the apartment and Adachi became unresponsive. In addition to calling 911, "Caterina" called Kurtz who told police that "Caterina sounded hysterical and told her something was wrong with Jeff."
Kurtz told police that "Caterina was left alone in the apartment after she and all other medical personnel had gone". So, Caterina had sole access to what police considered to be a possible crime scene for approximately two hours before police arrived.
By that point, she was gone and police sources tell Noyes they have been unable to locate her.
So, I have no pic of her but here's Adachi's good friend Susie Kurtz: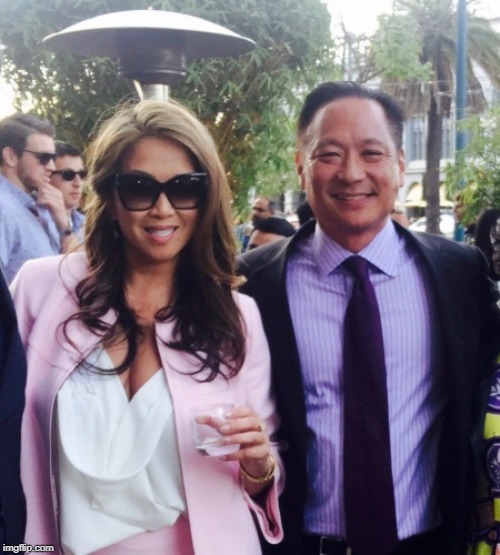 The coroner's report was included, but I had to get it from an alternative site.
Cocaine played role in SF Public Defender Jeff Adachi's death: reports say
SAN FRANCISCO — A toxic combination of cocaine and alcohol caused the death of beloved San Francisco Public Defender Jeff Adachi last month, according to media reports.
Heart disease also played a role, reported KGO-TV, this news organization's media partner.
"The cause of death is acute mixed drug toxicity with cocaine and ethanol, with hypertensive atherosclerotic cardiovascular disease as a contributing factor," the San Francisco Medical Examiner concluded in a cause and manner of death report obtained by the station.
Adachi, a noted police watchdog and vocal advocate for bail reform, died Feb. 22. He was 59. …
According to the cause and manner of death report, "At some point, most likely during the dinner, his already compromised heart could no longer sustain the amount of cardiac stress caused by these stimulant substances and became ischemic with death resulting a few hours later."
San Francisco Supervisor Matt Haney said he still plans to propose renaming Gilbert Street in the South of Market area after the public defender, "to honor Adachi's legacy and incredible contributions as a champion for justice."
"The autopsy report doesn't change that at all," Haney said.
*checks Google Earth* Not crooked enough but I approve.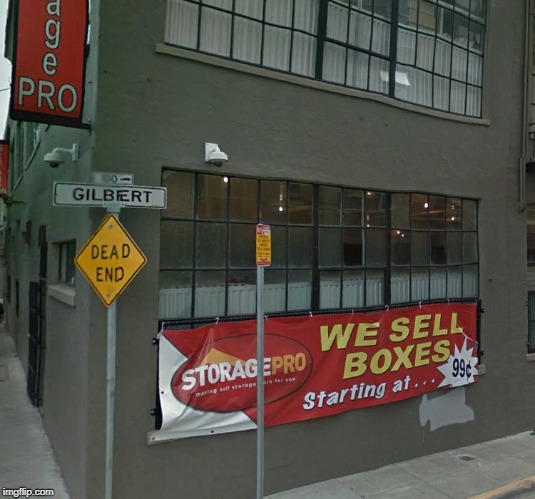 Katy St. Clair, a spokeswoman for the public defender's office, told this news organization on Saturday that, "out of respect for his family, our office is not commenting on what we believe to be a private medical issue."
Bullshit. The top public defender dying in a whore's arms of a cocaine overdose is not a private medical issue. He's at least as dirty as his clients.
More!
https://abc7news.com/abc7-obtains-sfpd-report-on-jeff-adachi-death/5153863/
The police photos show the apartment interior, an unmade bed, empty bottles of alcohol, cannabis gummies, and two syringes that may have been left by paramedics.
The coroner's report makes this unlikely. That cocaine came from somewhere.
A San Francisco Police spokesman tell ABC7's Dan Noyes, "The OCME (Office of the Chief Medical Examiner) is the lead agency in the death investigation. SFPD is assisting. This is a death case with cause to be determined. There are no signs of foul play."
One curious picture from the police file, a receipt in Spanish for two t-shirts from a shopping mall in Bogota, Colombia, purchased just this past Wednesday.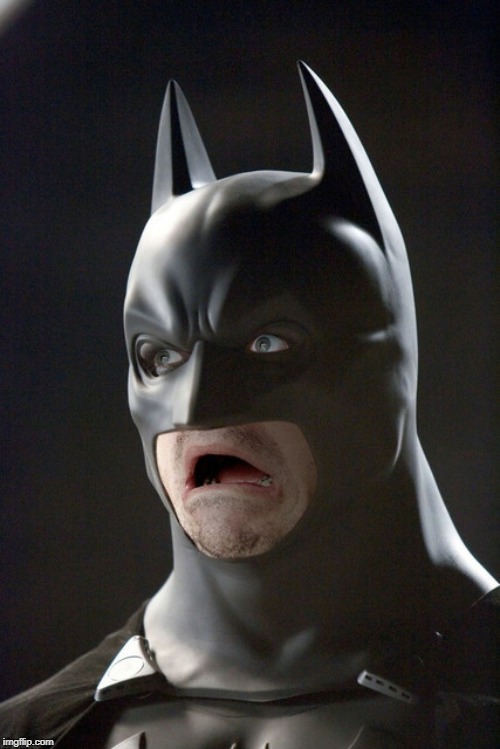 What was this champion of illegal immigration doing in Bogota just a few days before his death by cocaine overdose? This case should have gone Federal by now.
Lastly, the fallout:
City Hall Up in Arms Over Police Leaks in Adachi Investigation
https://sfist.com/2019/02/27/city-hall-up-in-arms-over-police-leaks-in-adachi-investigation/
By Joe Kukura, 27 February 2019
Police reports on active investigations are not usually made public, but the widely leaked confidential report on Jeff Adachi's passing has sparked calls for hearings and investigations.
Tuesday's Board of Supervisors meeting opened with a truly heartfelt memorial lovefest for SF Public Defender Jeff Adachi, who died of a sudden heart attack Friday night. In accounts described by SF Weekly, Adachi was eulogized with superlatives like "the epitome of cool," (Sup. Peskin), "a genuine superhero," (Sup. Mar), and "walking in the Tenderloin with Jeff was like walking with Steph Curry or Beyonce" (Sup. Ronen).
But the supes are simultaneously furious that a number of personal details in the case were leaked to the press in the immediate wake of Adachi's passing, presumably by the San Francisco Police Department. The Examiner reports that the supervisors have now called for hearings on how Adachi's police reports were made public. …
SF Weekly notes that "Every member of the Board of Supervisors cosponsored this hearing — with the exception of Supervisor Catherine Stefani, who the POA endorsed in her recent race for supervisor." The supervisors aren't the only ones calling for hearings while calling out the SFPD.
"You're trying to balance the massive interest in information about the death of an elected official," acting public defender Matt Gonzalez told the Examiner. "But on the other hand you don't necessarily have to just put out details that nobody wants to hear."
Even the San Francisco Police Department itself vowed to investigate the SFPD leaks.
Everybody in SF City gov't is freaking out over the release of…
Some of the more personal, and pretty clearly unnecessary details leaked to the press included the street address of the apartment at which Adachi suffered his heart attack, information about the woman he was with at the time [still not identified], and reports of "alcohol, cannabis-infused gummies and syringes [of cocaine]."
The guilty flee though none pursue, but they also flee the light of day.