In the spirit of the 21st Century, I have offshored today's snarking to the Miami New Times.
Burger King Says F**k Happy With Its New Real Meal Line for Mental Health Awareness Month
https://www.miaminewtimes.com/restaurants/burger-king-real-meal-line-for-mental-health-awareness-month-11161744
By Laine Doss, 2 May 2019
For a huge corporation, Burger King has always had a bit of a wild streak — especially compared to its fast-food rival, McDonald's.
In the past, the Miami-based burger chain has released a beef-scented cologne, rolled out a food truck, and featured its mascot King in bed with people, staring at people, and generally acting very creepy.
Recently, however, the company has been implementing some advances for the 21st century. After testing the meat-free Whopper made with Impossible meat, the company has announced it will begin offering the sandwich nationwide by the end of 2019. Burger King, by the way, has always offered a meat-substitute burger for its vegan and vegetarian customer base.
Coinciding with CNN promoting the consumption of cockroaches, termites and weevils as a better source of protein than beef. I will never try a meat substitute again.
Begin segue.
https://www.cnn.com/2019/05/02/health/insect-ice-cream-maggot-sausage-trnd/index.html
Lobsters are not pretty. Dip these unsightly creatures into warm butter, and they instantly become a different matter to most of us. Why, then, do we gag at the thought of eating insects?
One Australian researcher hopes to change that. University of Queensland Meat Science Professor Louwrens Hoffman is exploring how maggots, locusts and other "alternative" proteins might be used or added to a range of specialty foods.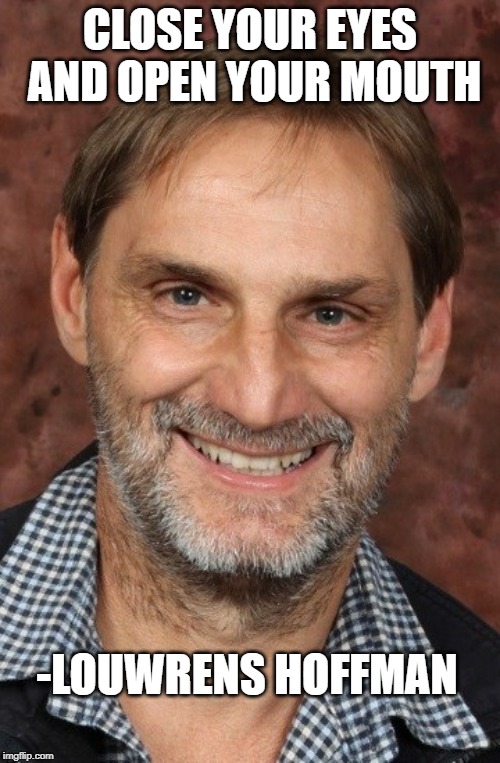 So why turn to bugs when you could have, say, a tasty steak? Quite simply, Hoffman believes conventional livestock will not be able to meet the global demand for meat, so alternatives are needed to replace or at least complement traditional protein sources.
"The biggest potential for sustainable protein production lies with insects and new plant sources," he said in a statement.
Studies show that Western consumers who may recoil from the idea of eating insect-based meals will try insects if they are processed and disguised — tucked inside familiar favorites as it were, Hoffman said.
"For example, one of my students has created a very tasty insect ice-cream," he said.
End segue. Impossible(tm) meat claims a soy protein foundation. We're safe… for the moment. However, Burger King has recently gone public about a new link between its Whopper sandwich and poor mental health:
Now Burger King has introduced a line of "Real Meals." The boxes come in a variety of moods — and they are distinctly not "happy." The available moods include Pissed, Blue, Yaaas, Salty, and DGAF.
The limited edition "Real Meal" boxes include a Whopper, French fries, and a drink, and are available in Miami Burger Kings. Other cities participating in the "real" deal include Austin, Seattle, Los Angeles, and New York City.
All hardline-leftist cities. Somebody is putting his thumb on the scale of advertising feedback.
While some may say this is another alternative marketing campaign by Burger King, designed to take a friendly knock at rival McDonald's Happy Meals for kids, the promotion is actually a nod to the fact that not everyone is happy all the time — and that's perfectly fine.
The Happy Meal is rayyycis! It discriminates against salty people!
Burger King has partnered with Mental Health America on the campaign, which launched May 1 — the beginning of Mental Health Awareness month. Burger King also produced a poignant video that stresses it's OK to feel your way, and that self-care and being aware of your mental health are just as important as taking care of your physical health.
And, of course, there's a hashtag: #FeelYourWay. So, next time your boss or roommate annoys you, don't stress too much. Just offer to buy them lunch — and present them with a Pissed Meal.
Remember, revenge is a dish best served with a Whopper and fries.
Laine Doss is the food and spirits editor for Miami New Times.
Miami stole my thunder!
Edit: Oops, I said Yees when I means Yaaas.