Heavy.com has become my favorite source of investigative journalism. Their work on the Trinity Love Jones murder is solid… and confirms who murdered 9-year old girl Trinity, stuffed her into a duffel bag and tossed her on the roadside as surely for me as a jury of sex offender peers.
Police have "detained two persons of interest" but withheld their identities.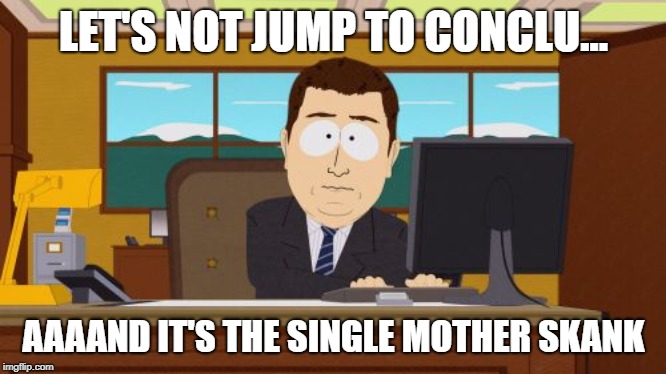 The story broke today just as I was proofing this post. Turbo speed, Heavy.com! Police have now filed formal charges against the usual suspects: bio-Mom and her new boyfriend.
Taquesta Graham, Trinity Jones' Mother: 5 Fast Facts You Need to Know
Taquesta Graham, who goes by the name "Dior Racks" on Facebook, is the mother of murdered child Trinity Love Jones. She has a serious criminal history and is a registered sex offender.
Her boyfriend, Emiel Hunt, a convicted child abuser, now stands accused of Trinity's murder. Authorities announced those charges on March 12, 2019.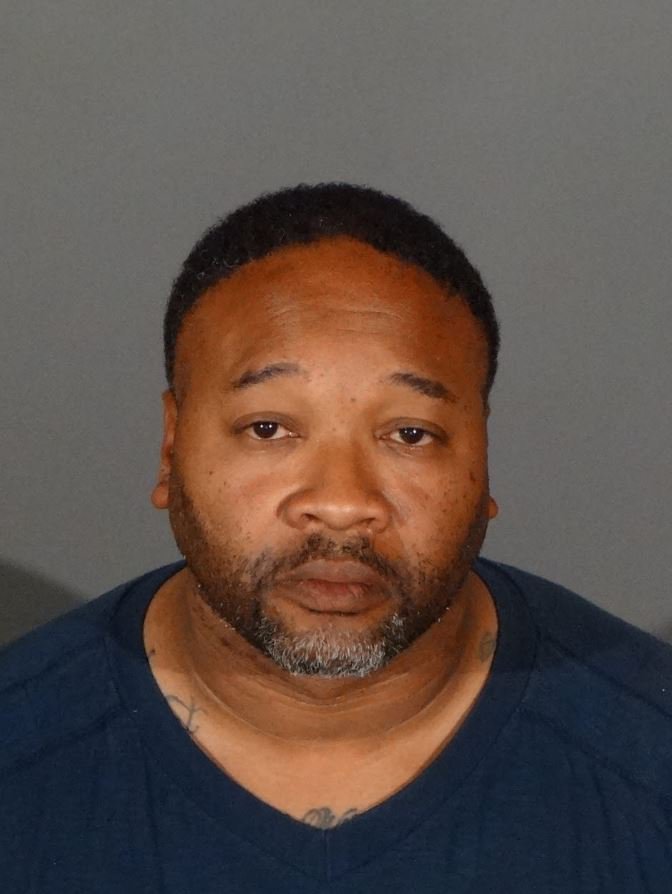 Cutting eyelids, probable sociopath. Previously reported on heavy.com,
On Facebook, Trinity's mom goes by the name of Dior Racks. She also indicated on Facebook that she was in a relationship with Hunt. In one Facebook post, Hunt posted a photo that called Dior Racks the "wifie" of Emiel Hunt. He wrote that they had been in a relationship since December 2017. She wrote under a Valentine's Day photo with Emiel, "love you and this pic."
Emiel Hunt's Facebook profile reads, "#DEFINITELY 1 OF THA REALEST (N word) TIL THIS DAY! 100%💪."
His top post is a ribald joke about R. Kelly in prison. He mostly shared other joking videos to his page. On her page, 'Dior Racks" mostly posted selfies.
R. Kelly, real name Robert Sylvester Kelly is an American singer, songwriter, record producer, former professional basketball player, sex cult founder and child pornographer. A quote from his Wikipedia entry, emphasis mine:
While investigating the photographs reported in the Chicago Sun-Times, Polk County Sheriff's Office conducted a search of Kelly's residence in Davenport, Florida. During the search, officers recovered 12 images of an alleged underage girl on a digital camera – wrapped in a towel in a duffel bag – which allegedly depicted Kelly "involved in sexual conduct with the female minor." According to the Chicago Sun-Times, the girl in the images obtained from Kelly's Florida home also appears in the videotape which got Kelly indicted in Chicago. Kelly was arrested in January 2003 on those charges. In March 2004, these charges were dropped due to a lack of probable cause for the search warrants.
Trinity Jones, age 9, was probably murdered while Hunt reenacted this kiddie porn. At least Emiel Hunt probably wasn't setting up his own sex cult. As the Heavy article continues:
Authorities say they found [Hunt] sleeping in a car at the San Diego airport. He's a convicted child abuser out of San Diego, they say, a charge that dates to 2005.
He is the son of a church elder in San Diego. According to NBC San Diego, Hunt's father begged him to attend church and change his life after his child abuse conviction in 2005, for which he spent significant time in prison.
That conviction was twelve years for felony child abuse and torture. No time off for good behavior, apparently. Or prison overcrowding. Or "first offense".
"He wanted to do what he wanted to do and we have rules and regulations here. He couldn't abide by rules and regulations so we don't have any contact [for years]," Hunt's father said to the station. "He needs help. If he did this, he needs help. I've already prayed for him."
Hunt doesn't need help. Hunt needs his internal organs processed into dog food. Sad to say, not even child torture could get Hunt the death penalty in modern California. Our corruptocrats are so afraid of being punished with death for their own crimes that they are no longer willing to punish any evildoer with death.
Taquesta Jones the bio-mom has not yet been charged, possibly because she has outstanding warrants.
Taquesta Graham, 28, is a registered sex offender. KTLA reported that Trinity's family members "want to know why the girl was allowed to be in the custody of her mother, Taquesta Graham, who is a registered sex offender. They also want to know more about Graham's boyfriend, Emiel Hunt."
That was probably bio-dad Antonio Jones. He was the one who cooperated with police, identifying Trinity's body by a chipped tooth and donating DNA for confirmation. Taquesta didn't even file a missing persons report.
According to California's sex offender registry, Taquesta Graham is a registered sex offender for the offense of enticing a minor female for prostitution. Her conviction was in 2009 and her release was in 2016. San Bernardino County court records say she received a suspended prison term, time served in jail, and probation. There was a hearing to revoke her probation. The charges involved a minor under age 16.
Sigh, pussy pass strikes again.
The court records show she was also ordered to "COOPERATE WITH THE PSYCHIATRIST AND MEDICAL DOCTOR AND TAKE ALL MEDICATION AS PRESCRIBED AND IN THE PRESCRIBED MANNER. MEET AND KEEP ALL APPOINTMENTS WITH MENTAL HEALTH CASE MANAGER TWO(2) TO THREE(3) TIMES WEEKLY OR AS DIRECTED."
A quote from her Facebook account in 2016: "My momma didn't raise a fool. A f*cking psycho maybe, but no fool".
She was also ordered at sentencing to "NOT SOLICIT OR ACCEPT A RIDE FROM M-MALE MOTORISTS NOT PREVIOUSLY KNOWN TO YOU, OR BE PARKED IN A MOTOR VEHICLE WITH A LONE M-MALE MOTORIST NOT PREVIOUSLY KNOWN TO YOU. NOT APPROACH M-MALE MOTORISTS OR PEDESTRIANS NOT PREVIOUSLY KNOWN TO YOU OR ENGAGE SAME IN CONVERSATION IN A PUBLIC PLACE OR STREET. NOT OCCUPY A HOTEL OR MOTEL ROOM OR ANY OTHER RESIDENCE, UNLESS REGISTERED IN YOUR TRUE NAME."
A court order to not get friendly with male strangers. Typical for convicted prostitutes. Also typical in general for countries that expect their women to behave. Also typical for women who don't want road maintenance workers to find their bodies in a shallow grave. It's like we men had a good reason for oppressing women in the ways we did.
In 2010, Graham was accused in San Bernardino County of living in a house "of ill fame" and disorderly conduct – prostitution. She received a fairly short jail term. … She also has charges in Fresno County, including a warrant and accusation of loitering.
2009, a suspended sentence for prostitution. 2010, fresh charges of prostitution. Is anybody surprised that refusing to punish crime is ineffective rehabilitation? Maybe all whores should be locked up until they hit the Wall at age 40. But that still wouldn't stop them from getting elected to Congress after 40.
In a Facebook Live post, [bio-dad] Antonio Jones thanked people for showing love and support for his daughter. "That was my baby they found," he said.
His youngest of three daughters, making him an apparent DODO. More details are not available, likely because of age issues. It's possible he was Taquesta's john but Trinity had his name, raising questions of adoption or an amazingly brief marriage.
This story is a typical scene for the black community and increasingly common in the white community. Our government's willful destruction of marriage continues to have predictable and inhuman consequences. Which explains why child predators are no longer treated with ruthless efficiency. If the monsters who take advantage of the fatherless deserve to die, how much more the politicians who deliberately made them fatherless so this predation could happen?