I didn't find many stories about the Womens' Marches lately but this article was interesting. Is it a near-miss or manufactured nonissue?
27-year-old man, citing virginity and constant rejections, threatened to kill 'as many girls as I see'
https://abcnews.go.com/beta-story-container/US/27-year-citing-virginity-constant-rejections-threatened-kill/story?id=60532843
By Karma Allen, 21 January 2019
Police arrested a Colorado man over the weekend who allegedly threatened to kill "as many girls as I see" in a mass shooting.
Christopher Cleary, 27, allegedly told police that he planned targeting women in a public shooting because he's a virgin who has been rejected too many times, according to the Provo Police Department.
He told police he was planning to commit a mass murder? Nobody who does that is actually planning a mass murder.
Police located Cleary in Provo, Utah, on Saturday and questioned him in connection with various threats made online, including one in which he allegedly said he was "planning on shooting up a public place soon," according to a probable cause statement.
"All I wanted was to be loved, yet no one cares about me," he wrote in a Facebook post, according to police. "I'm 27 years old and I've never had a girlfriend before and I'm still a virgin, this is why I'm planning on shooting up a public place soon and being the next mass shooter."
That statement is as plausible as Nancy Pelosi demanding a border wall. But what's his motive for blatant self-incrimination?
Police said the investigation concerned several agencies in Colorado.
"An additional concern had to do with several Women's Marches taking place in various locations throughout the state today, including a march in Provo, and another in Salt Lake City," the arresting officer wrote in a statement. "The Probation Office contacted me and let me know that this is a pattern of behavior with Cleary."
Cleary, who was on probation for stalking and threatening a woman, was arrested for violating probation and making threats of terrorism, according to police.
He allegedly admitted to making the threats while in custody, telling officers he was upset and not thinking clearly when he did so, police said in the statement.
This guy was known for poor attitude towards women and was actually on parole when he got picked up for terrorist threats on Facebook and then told police, in custody, that he was a killer waiting to happen. Hmm.
Cleary also made suicidal comments and told investigators that he had some kind of "impulse disorder," according to the statement.
Either Cleary was a false flag who couldn't work up the courage for more than harmless statements or police picked up a known troublemaker on parole as a safety precaution. What can physiognomy tell us?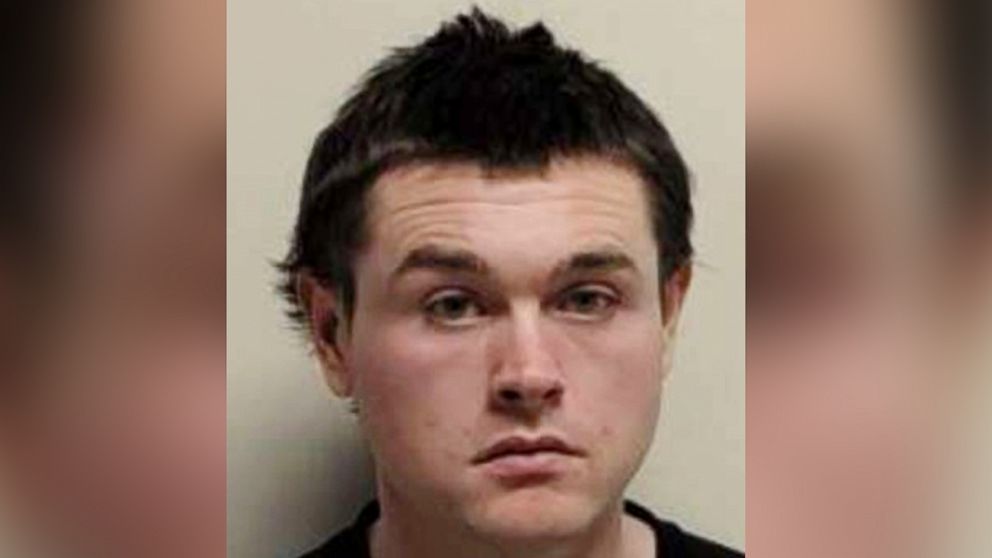 Chris Cleary. Disorderly hair for disorderly thoughts. Ears seem neither flattened nor prominent. His forehead is weird, it's like an eraser was rubbed across the middle of it. I don't know. Wide eyebrows can indicate a lax, unplanned attitude towards life.
The right (outward-looking) eyebrow is considerably higher than the left, suggesting he's  emotionally vulnerable to the outside world. Upper and lower eyelids are rounded so more emotional than rational in outlook. Nose is upturned for mildly positive sociability; unsure about the nostrils but they certainly aren't large enough for generosity.
The Chinese say that a man with a higher right eyebrow will be henpecked in marriage. Maybe Chris doesn't really want what he wants.
Mouth is obviously that of a pessimist… again, notably on the right side. The philtrum, vertical lines running from the cupid's bow of the mouth to the nasal septum, is present so there's sexual energy but the lines aren't far apart, which would have denoted strong sexual energy.
I can believe he's unlucky at love and has some mental baggage. He isn't faking his attitude towards women so as insane as telling the cops IN PERSON that he wanted to kill is, that's probably what happened. His physiognomy does not appear to be organized enough to do anything planned but there's always the chance for a mental "wardrobe malfunction".
So, Chris got picked up and da wimminz marched in safety. A cautionary tale of what happens when one does not adjust to the inevitable rocks of misfortune, hard as adjusting can be. If women don't like you then walk away. Find something else to do. You'll only enter a death spiral by demanding acceptance from people who have already rejected you. Life is too short and cellblocks too small for holding grudges.