California officer's killing reignites sanctuary law fight
https://www.breitbart.com/news/california-officers-killing-reignites-sanctuary-law-fight/
By AP, 29 December 2018
SAN FRANCISCO (AP) — A man suspected of killing a California policeman was in the U.S. illegally and captured while planning to flee to his native Mexico, a sheriff said as he all but blamed the state's sanctuary law for the officer's death.
Last I heard, ninety percent of all murders in Los Angeles are committed by illegal immigrants. At the time, they would simply offer themselves up for Federal deportation before the local police caught up to them.
A two-day statewide manhunt ended Friday with the arrest of Gustavo Perez Arriaga, who came out with his hands up as a SWAT team prepared to raid a home in Bakersfield, about 200 miles (320 kilometers) southeast of where Cpl. Ronil Singh was shot before dawn Wednesday.
Singh had pulled over a suspected drunken driver in the small town of Newman when he was fatally wounded and managed to fire back but didn't hit the attacker, authorities have said.
Sheriff Adam Christianson, who led the investigation, blamed California's sanctuary law for preventing local authorities from reporting Perez Arriaga to U.S. immigration officials for deportation after two previous drunken driving arrests.
"We can't ignore the fact that this could have been preventable," Christianson told reporters, asking why the state was "providing sanctuary for criminals (and) gang members. It's a conversation we need to have."
Yes! Tell it like it is, Sheriff!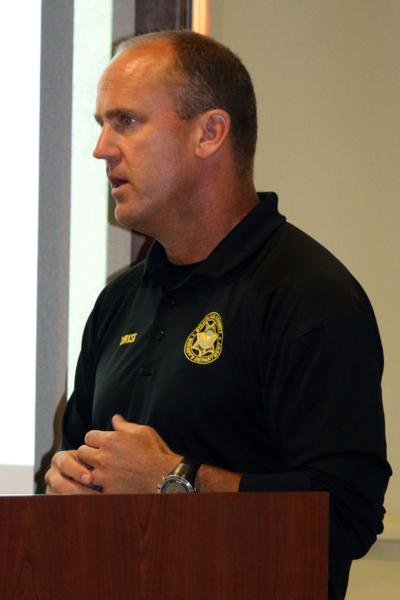 He has the oblong face shape, sometimes called "metal" face shape. Logical, efficient, loves to plan… not spontaneous, not much fun at a party. Good chin for assertiveness. The dramatic eyebrow and "diplomat ears" (when the middle part of the ear cup pokes out the most) suggest more social skill than his recessed, extremely flattened (read, logical) eyes would normally predict. Thin lips, too… that plus the eyes and face shape, don't expect emotion from this guy. The top third of his face is dominant but with only faint concentration lines. Taken together, this is a guy of moderately high intelligence who focused on understanding and controlling people rather than understanding and controlling ideas. A very good face for a law enforcement higher-up.
Perez Arriaga crossed the border in Arizona several years ago and had worked a variety of jobs as a laborer, including at several dairies. The 33-year-old had gang affiliations and multiple Facebook pages with different names, Christianson said.
Multiple Facebook pages implies he was sexually active. There aren't many other reasons for a male to be highly active under many aliases on social media. Well, maybe drug dealing, but dude, pot is legal in Cali now.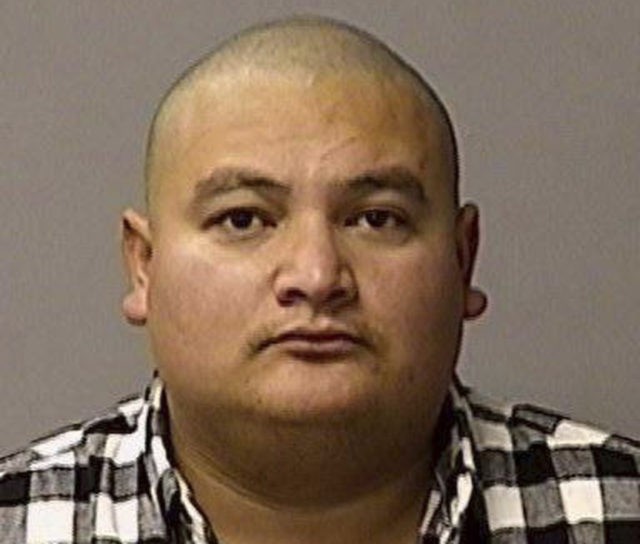 I have no idea what's going on with those earlobes. Per the Chinese school, he will have ungodly horrible luck in the later part of his life. Well, we already know he's unlikely to be a free man at that point.
The middle third of his face is dominant, indicating orientation towards status & ambition. A fleshy tip of the nose indicates concern for money… there's a reason "Jew Nose" is a meme… which confirms the middle third of the face.
The mouth corners are turned downward, indicating an angry/pessimistic outlook on life. Lips are relatively thin but with a solid Cupid's Bow, indicating sexual energy only. The right eye is more protected than the left (notice you can see part of the left upper eyelid) which suggests his personal life is well-ordered. I can't be sure but think the nose is pointing downward, another indicator of selfishness or pessimism.
I've seen that face shape described in Chinese face reading but don't know how to translate 由. They are reputed to be practical, stubborn and family-oriented.
The shooting came as the political fight over immigration has intensified, with President Donald Trump and congressional Democrats at odds over funding for a border wall that has forced a partial government shutdown.
Trump tweeted about Singh's killing Thursday, saying it was "time to get tough on Border Security. Build the Wall!"
Arrest the Traitors!
California's statewide sanctuary law limits cooperation between local authorities and U.S. immigration officials and has drawn scorn from the Trump administration. It includes more than 800 exceptions for violent crimes and felonies and bars police from asking people about their citizenship status.
Gov. Jerry Brown has said the law strikes a balance between protecting families and ensuring consequences for serious criminals. His spokesman said Friday that if the suspect was a known gang member, police could have informed federal authorities.
"Serious criminals" means males convicted of multiple violent felonies. Moonbeam is willing to let them be deported only when the alternative is life in prison, which helps them escape justice once again while saving the state gov't a fortune on incarceration.
"California law fully permits the sharing of information on dangerous gang members," spokesman Evan Westrup said.
But only "dangerous" gang members, which this guy apparently wasn't.
Former state Sen. Kevin de Leon, the Democrat who wrote the legislation, said it's "highly irresponsible" to blame the law for the officer's death.
"The type of tone and attitude that Sheriff Christianson has taken instills fear and panic in all immigrant communities" that could make people afraid to report crimes, de Leon told KNX-AM radio in Los Angeles.
Kevin de Leon is a member of the La Raza terrorist group.
Authorities have arrested seven other people, including Perez Arriaga's brothers, 25-year-old Adrian Virgen and 34-year-old Conrado Virgen Mendoza; his girlfriend, 30-year-old Ana Leyde Cervantes; and a co-worker, 27-year-old Erik Razo Quiroz, authorities said. Three people were arrested at the home near Bakersfield.
All are accused of helping Perez Arriaga, who's expected to be arraigned on charges Wednesday, authorities said.
Yep, Perez is a family-oriented guy.
Singh, 33, was also an immigrant, coming legally from his native Fiji to fulfill his dream of becoming an officer, authorities said. Singh had a newborn son and joined the 12-officer Newman police force in 2011.
Newman Police Chief Randy Richardson called him a patriot.
"This is a man that loved his country. This is a man that worked hard for what he believed in. He believed in this community," the chief said at a community vigil Friday night honoring Singh.
I don't like even legal immigration these days and why did he need to come all the way to North America to be a cop? But he came legally, wore the uniform well and was murdered in the line of duty, and that's more than enough to get a pass from me.
Sheriff Christianson made my day. Let's read more about him giving Migramento the riot act.
Stanislaus sheriff slams California sanctuary policies after arrest in officer's slaying
https://www.sfchronicle.com/crime/article/Sheriff-to-announce-significant-13495621.php
By Evan Sernoffsky, 29 December 2018
Hmm, somebody must have confused the URL on this article?
A day laborer with gang affiliations and past arrests for drunken driving, who was in the country illegally, was captured outside Bakersfield in the high-profile killing of a Stanislaus County police officer, officials announced Friday.
But while the arrest of Gustavo Perez Arriaga, 32, ended a statewide manhunt in Wednesday's killing of Newman police Cpl. Ronil Singh, revelations about the suspect's immigration status and criminal history reignited criticism of California's sanctuary state policy.
At a news conference Friday, Stanislaus County Sheriff Adam Christianson echoed President Trump's calls for stricter border security as he railed against the state's sanctuary law. The policy, pushed by Democrats and signed in 2017 as SB54, prohibits local law enforcement from notifying or sharing detained immigrants' information with federal immigration agents, when they are not accused of serious criminal charges.
It has been established by Broken Window police methods that not punishing criminals until their crimes are severe is both a bad idea and a short wait.
Christianson, a Republican, has been a vocal critic of the policy and met with President Trump at the White House in May to speak out about the bill. The sheriff appears in a YouTube video posted by the White House seated beside Trump during the meeting.
Trump interviewing for his next Secretary of Defense? He could do much worse.
On Friday, the sheriff said, "The last thing in the world I want to do is politicize the death of officer Singh." He then used the case to criticize California's law and suggested it led to the deadly encounter.
The butthurt, it burns! How dare a Republican act like a Democrat! Shiv, shiv…
"We were prohibited — law enforcement was prohibited because of sanctuary laws and that led to the encounter with officer Singh," Christianson said at Friday's news conference. "The outcome could have been different if law enforcement wasn't restricted, prohibited, or had their hands tied because of political interference."
Take a memo, politicians: it IS possible to both be honest and keep your job, at least if your character is of a certain minimal quality. Take another memo: you are not the solution.
Christianson never said when Arriaga was arrested, but records show — and officials confirmed — that he was picked up for a DUI in Madera County on June 5, 2014 — years before the state's sanctuary law prohibited local law enforcement from cooperating with federal immigration authorities.
It was unclear Friday whether officials in Madera County knew of Arriaga's immigration status or alerted immigration authorities.
It was in Madera County that Chowchilla police arrested Arriaga on a speeding violation on June 5, 2014, and found he was driving with a blood alcohol level of more than .08 percent and without a license, Chowchilla Police Chief David Riviere said Friday. At the time, Arriaga also had a warrant out for his arrest for driving unlicensed and having no insurance, Riviere told The Chronicle.
Undocumented immigrants are poorly documented.
"As far as immigration status, I can tell you we do not ask those questions. We have no reason to," Riviere said. "He was stopped for a traffic violation and found to be DUI."
Seriously, Chief Riviere? Ask your officer how that traffic stop went. "Why don't you have a driver's license?" "They won't give me one." "Why not?" "Oops. Yo no hablo ingles!"
It also remained unclear Friday whether Immigration and Customs Enforcement agents had ever encountered, arrested or deported Arriaga. Because of the government shutdown, ICE officials were unavailable Friday for comment on the case.
It's good that they furloughed the press department first but methinks nobody wanted to swim in this media frenzy anyway.
"We're not here to enforce federal immigration law — that's not our job," Christianson said at the news conference. "But law enforcement should be able to turn people over to ICE who are gang members who victimize and exploit others."
The sheriff's comments came a day after Trump seized on the killing in his fight over border security and demanded Congress fund a U.S.-Mexico wall. The fight has been at the center of the government shutdown that began on Dec. 22.
"There is right now a full scale manhunt going on in California for an illegal immigrant accused of shooting and killing a police officer during a traffic stop," Trump wrote on Twitter. "Time to get tough on Border Security. Build the Wall!"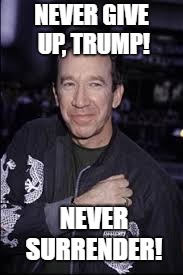 Supporters of California's policy pushed back on Christianson's pointed statements Friday, underscoring that the law was written to encourage cooperation between law enforcement and immigrants, who may be reluctant to come forward if they are crime victims criminals.
Fixed it for you. And memo, Newman PD doesn't want more cooperation between law enforcement and your favorite "immigrants". Stanislaus County is looking sadface, too.
"This situation is more about what this person's state of mind was and how he got into this situation, and it has less to do with the fact that he's not a citizen," said Bill Hing, a San Francisco immigration attorney and University of San Francisco law professor.
You need to go back, Mister Hing. I don't care how long you've lived in North America; you are not an American. It's not enough that you shit in our toilets and newspapers. You have to actively support America's Founders, people, principles and way of life.
The Stanislaus County Sheriff's Department additionally arrested Arriaga's brother, 25-year-old Adrian Virgen, and a co-worker, Erik Razo Quiroz, 27, on suspicion of aiding Arriaga's attempted escape from the country.
"They intentionally lied to us," Christianson said of of the latter two suspects. "They tried to divert us off the investigation. They misled us. They provided information that was false all in an attempt to protect their brother."
Arriaga was a known associate of the Sureño street gang, Christianson said, and was pictured on one of his various Facebook pages posing with a gun and machete.
The Sureños are on Facebook? Law enforcement's job just got easier.
Deputies brought Singh's handcuffs down to Kern County to place on Arriaga before he was transported to jail in Stanislaus County.