First, let me sanitize this post for WordPress Reader: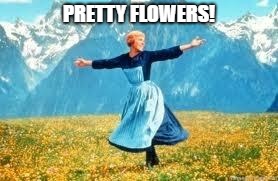 Okay, now for some ugly truth. As of July 11, 2018, San Francisco's new mayor is a black woman named London Breed.
She's… she's wearing a red flag… dear Lord, I can't even… sputter…
Has Obama taken a thousand miles of cock, too? He has the same smile.
From heavy.com:
London Breed was just elected San Francisco's first female African American mayor in a historic California election. Breed narrowly defeated a rival who was seeking to become the first openly gay man in the position.
In a landmark election, Ghetto Rat has been declared a higher state of victimhood than Fudge-Packer.
Politico describes Breed as a "product of the tough Plaza East public housing project in the city's Western Addition." She told Politico that she once considered herself "hood," after growing up in poverty, watching her sister die of a drug overdose and her brother get hauled off to prison. …
Breed is a proud, native San Franciscan who was raised by her grandmother in public housing, according to her campaign site. She graduated from Galileo High School with honors, and attended classes at the University of California, Davis. She earned a Bachelor of Arts degree in Political Science/Public Service with a minor in African American Studies. She continued her schooling to receive a Master's in Public Administration from the University of San Francisco.
That doesn't sound like growing up in poverty. That sounds like growing up in polygamous atheism.
From dailycaller.com/2018/07/15/san-francisco-poop-problem/
"About 70 percent of the people estimated to be homeless in San Francisco were actually housed in San Francisco before they became homeless," she said. "We have to make sure people who live here, [and] sadly, people who are homeless here, that they are also held accountable for taking care of our streets."
I doubt that. Wild guess here, 70% of SF homeless were given bus tickets there by Californian police departments who didn't want bums shitting on their streets.
It's unclear how Breed will hold public defecators accountable. She said Friday that harsher penalties for offenders are not on the table.
Instead, she directed her criticism towards homeless advocacy groups, who she said aren't doing a good enough job teaching their clients how to keep the streets clean.
Atheists always talk like that. They talk like if anybody does wrong, it's a lack of education. Here, Madame Muumuu talks about stopping homeless from shitting in the streets by teaching them how to clean up their shit? Does she believe those adult Americans don't already know how?
And she's been in office all of one week.